Renowned poet Yolande Cornelia "Nikki" Giovanni Jr. touched her heart with her hand and contemplated the limitations of poetry in comparison to the medium of painting, particularly as practiced by her friend and collaborator, the artist and author Ashley Bryan. "Poets have words," she said. "And that's really all we have."
Giovanni, an activist and educator who came to fame in the 1960s and was often described as the "Poet of the Black Revolution," was speaking Thursday evening at an opening week Zoom lecture attended by about 200 fans of both the poet and the painter.
A resident of Maine's Little Cranberry Island, about a mile off the Down East coast, Bryan is the subject of a new show at the Bates College Museum of Art, Let's Celebrate Ashley Bryan! inspired by a gift of more than 50 works from collectors Henry Isaacs and Donna Bartnoff Isaacs.
Video by Theophil Syslo/Bates College
Just before the lecture started, Giovanni had seen a bee in her garden while watering. Looking at it, she mused about the coming night and the need for rain.
She felt the bareness of the words she might put down about the sweet bee and the flowers, about all these living things and how they worked together, compared to the richness of the art Bryan could create of the scene before her. He illustrated her poetry books for children, The Sun is So Quiet and I am Loved, in addition to many of his own.
"It's going to be the painters who are going to paint and show us that," said Giovanni, who is a University Distinguished Professor at Virginia Tech. "And I think, we're just lucky to have painters like Ashley, who embrace this world that we live in. Who find the wonderful colors, who find the love and joy in what we live in."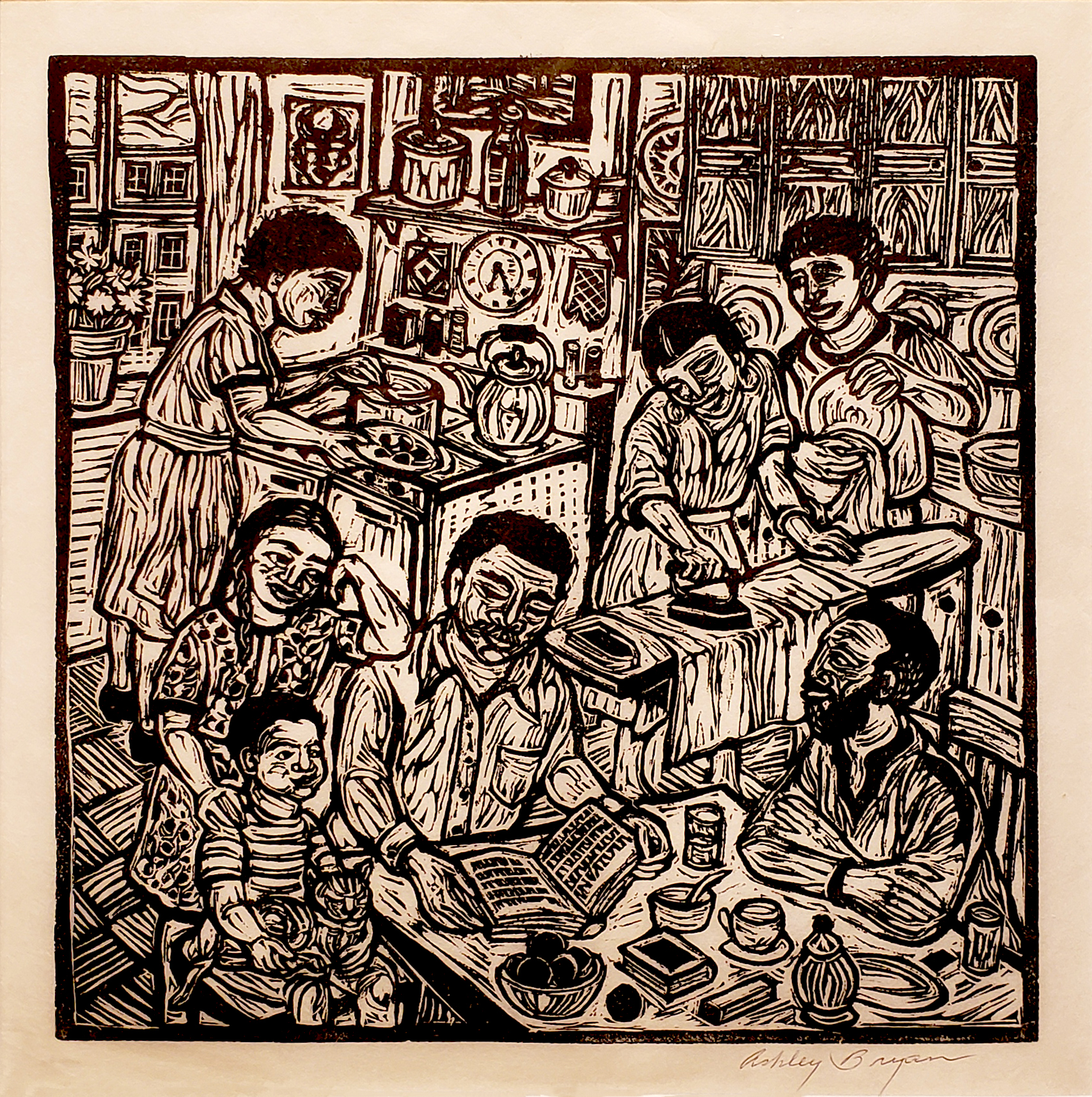 When she first met Bryan, she'd been "amazed" to find that "he actually had read my work. You never think of someone as great as Ashley Bryan reading your work."
Then Bryan made a welcome guest appearance, calling in to the Zoom talk from Houston, where he has been staying with his niece Vanessa and her family.
What had been a discussion of poetry evolved into an outpouring of affection and a party-like atmosphere, buoyed by Bryan's resounding hopefulness. "There is magic and mystery in every moment," he said. "Even now." (He made the guests laugh by riffing on the magic of the silent "D" in the word "Wednesday.")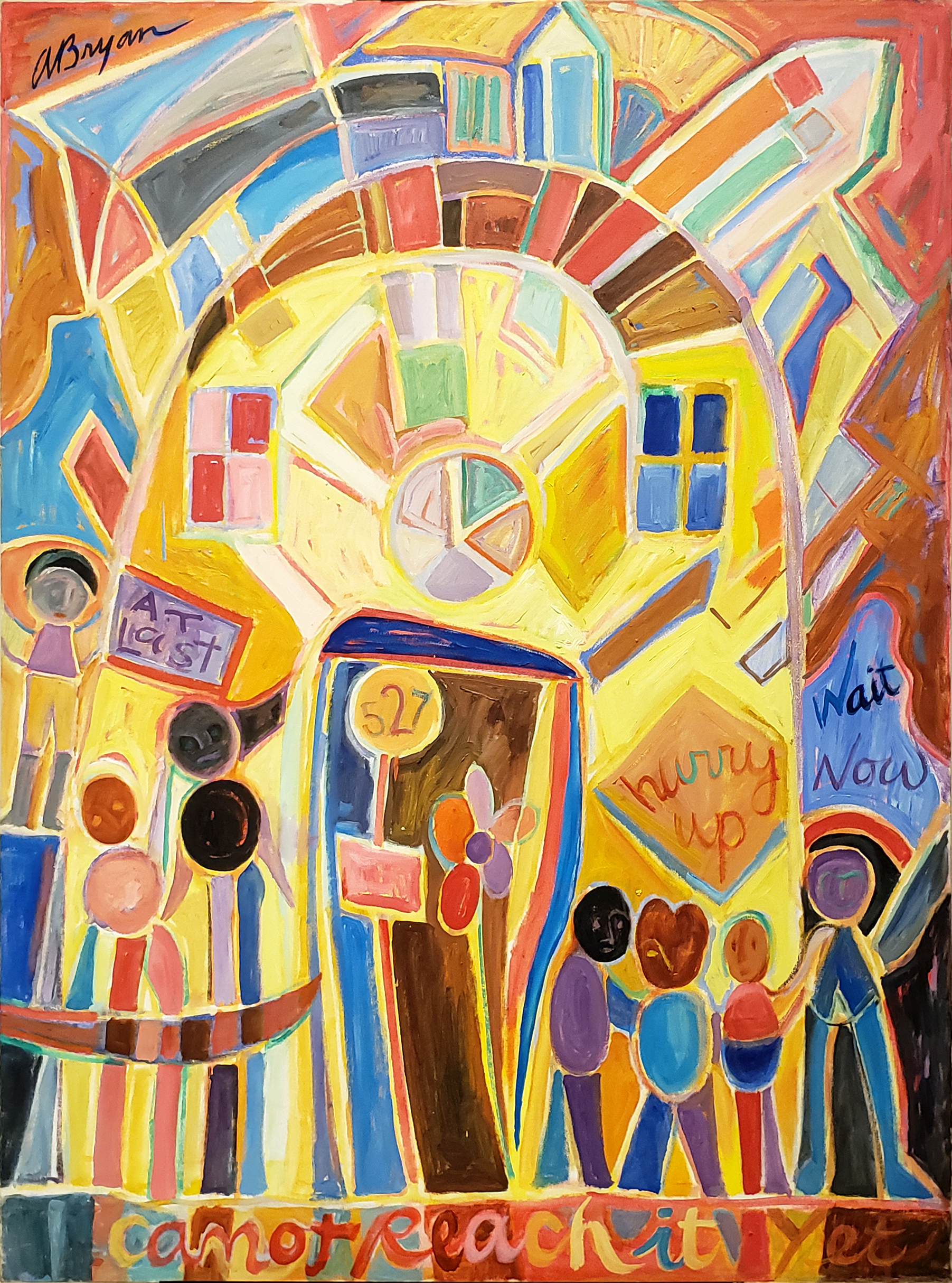 Longtime Bates dean James Reese was there, smiling as Giovanni read poems aloud. Bates Professor Myron Beasley was sending greetings through chat. There were uncommonly insightful words being delivered by both Giovanni and Bryan. There was even a chance for the Isaacs, who have been Bryan's friends and neighbors on Little Cranberry for decades, to speak about their gift.
Henry Isaacs praised the museum staff, including Mills, education curator Anthony Shostak, curator Bill Low, registrar Corie Audette and Caitlin Patton, the museum's fellow. "They get it," Isaacs said. "They really get it. That place has a heart bigger than the Ritz."
The Museum of Art is opening the Bryan show in a difficult time. Because of the COVID-19 pandemic, the campus is closed to the general public. Only students, faculty and staff can visit in person, although the museum staff is working on innovative ways to create engagement and outreach, including the Ashley Bryan Story Time Challenge, which invites the public to share videos of themselves reading from his books. (Maine Gov. Janet Mills has already taken that challenge).
Giovanni's talk is expected to reach audiences worldwide, both through the live Zoom on the evening of Oct. 22, and a recording of it, will be available soon on the museum's website.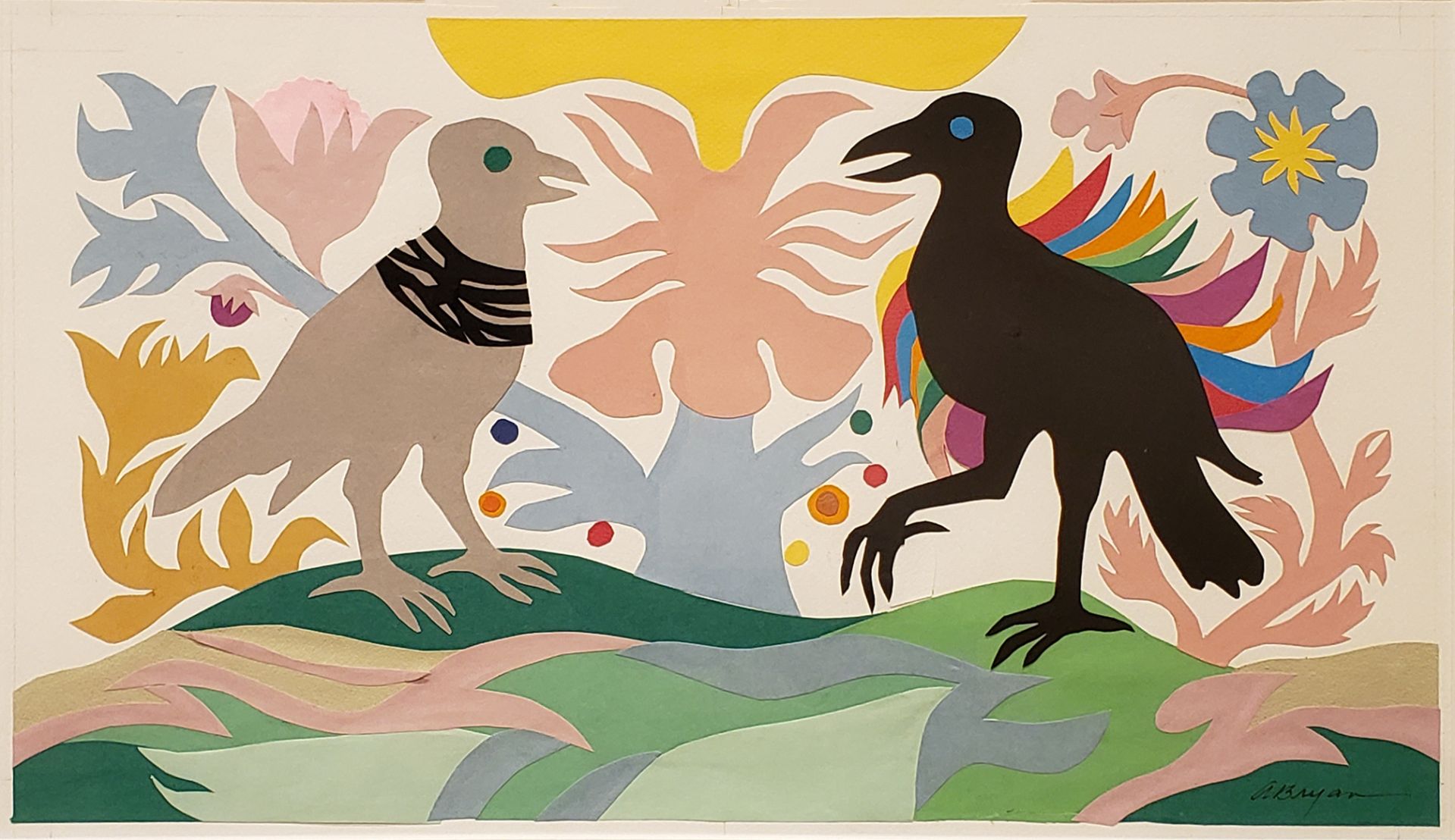 Museum director Dan Mills said he and the staff had briefly considered delaying the show, but they felt an urgency to share these works now and to fill the museum space with the lushness of Bryan's colorful work. The new collection includes paintings, linocuts, drawings, ephemera and original artwork from some of the celebrated author/illustrator's many award-winning books as well as copies of many vintage books he contributed to.
"I would describe the mood of these paintings as really, just love," says Corie Audette, assistant collections manager and registrar. "He really brings that warmth to his pieces and to me whenever I look at them."
The crew worked at "lightning speed" to pull it off, Mills said, coordinating the gift from the Isaacs, processing it, restoring a painting from the 1950s and developing educational programming to make the show come alive for those off campus.
Bryan is 97. He first came to Maine in 1946, after his service in World War II and his education at Cooper Union, to attend the Skowhegan School of Painting and Sculpture, in what was the famed school's inaugural year.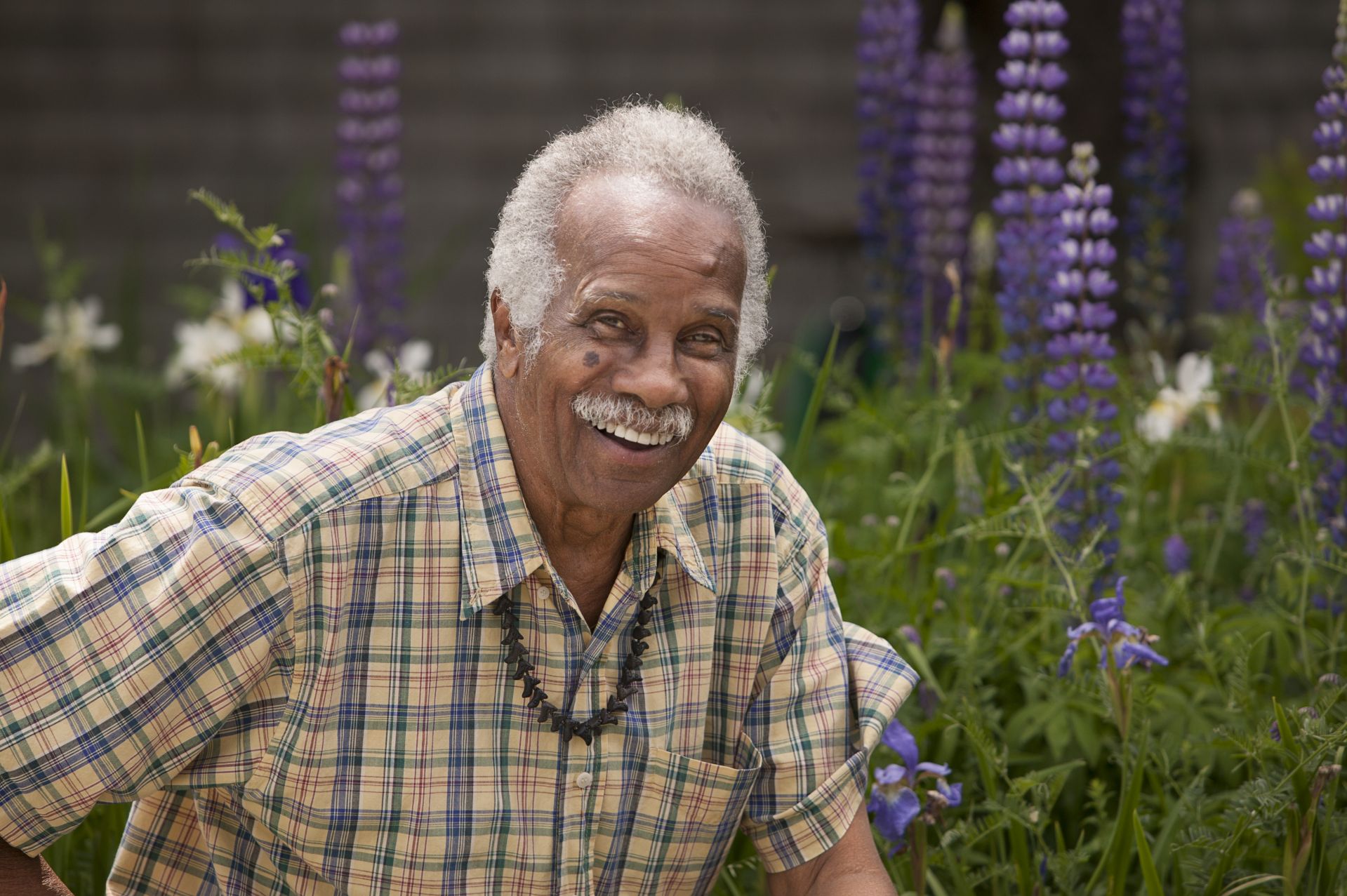 Although he moved to Maine and Little Cranberry Island year-round after retiring as professor emeritus of art at Dartmouth College in 1988, Bryan often stays with his niece in Texas during the winter, and this year, travel and health considerations kept him there. Earlier this summer, he survived COVID-19 ("the virus fell in love with him and kissed him," Giovanni said, making poetry out of pain). Last week, Bryan broke his wrist. But definitely not his spirit.
"I have to get this hand back, so I can really work."
As for the Isaacs' gift to Bates, Bryan said he was happy his work had found a new home, after years on his friends' walls. "It is nice to know it will be there," he said.
The exhibit will be up through March 20, 2021.