Not everyone enters college knowing what they want to do after graduation, or even what they want to major in. College is all about trying your hands at what interests you, developing new interests, and building relationships with the people around you.
For Bridget Thompson '22 of Newtown, Pa., her time at Bates has been full of discovery, as she found her people, her passions — in the classroom and on the sports field — and her post-grad plan.
"I am always striving to be the best person that I can be," Thompson said. "Whatever I'm involved in or striving towards, I put a hundred percent of my effort into that."
In the classroom, she's pouring that effort into her honors thesis in history, about Operation Demetrius, the infamous mass internment of suspected members of the Irish Republican Army by the British Army in 1971.
Inspired to tackle the topic after a semester in Ireland at Trinity College Dublin, Thompson is researching interrogation techniques used by the British Army during Operation Demetrius, and whether those techniques, as later judged by the European Court of Human Rights, were or were not torture.
"What was perpetrated against these suspected radicals was, in my opinion, a violation of their rights as human beings," Thompson says.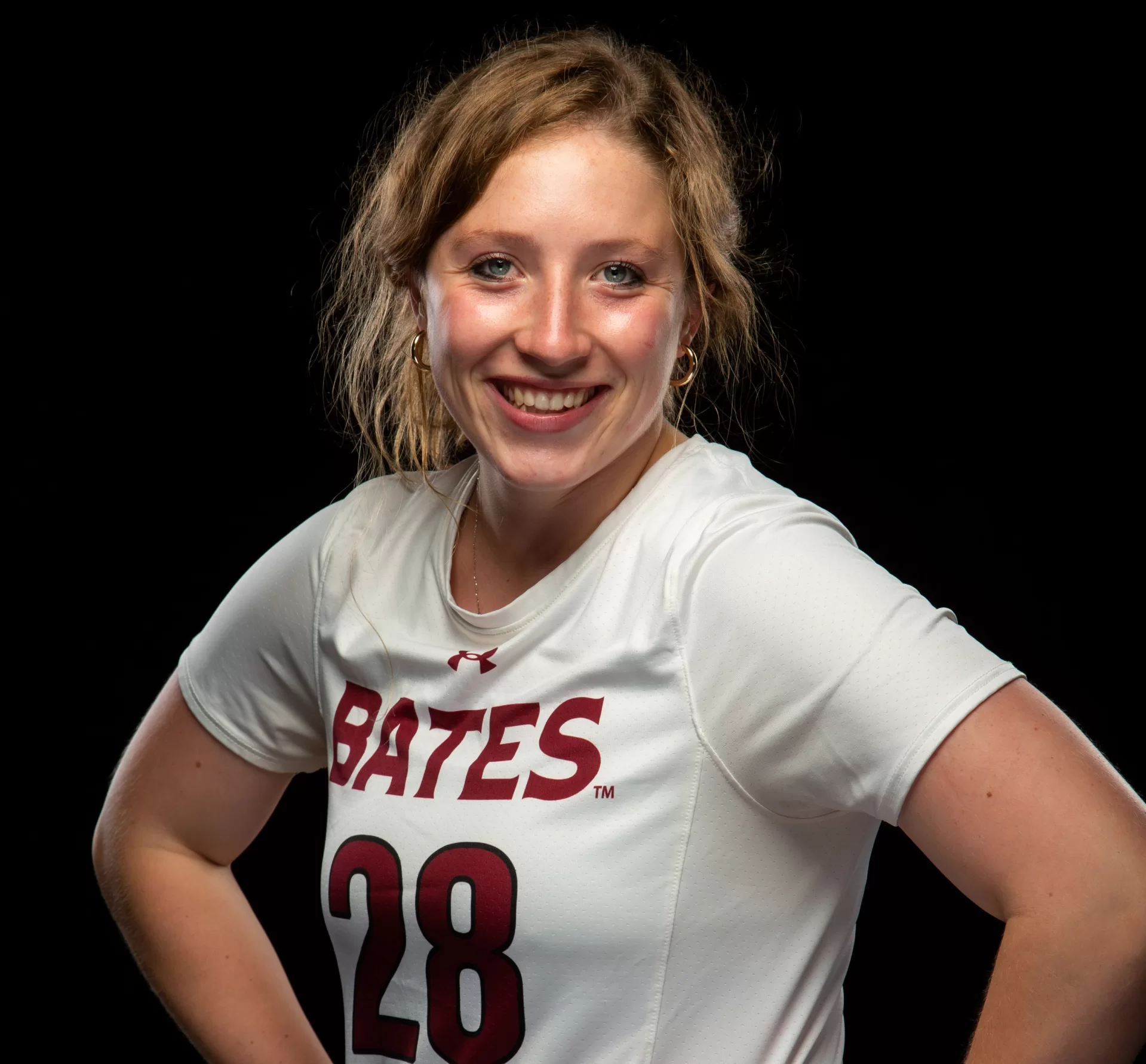 Thompson also majors in art and visual culture, with an emphasis on art history and criticism. Both majors, she says, let her investigate ties between history and modern issues.
"What makes me most enthusiastic [about researching Operation Demetrius] is that you can trace its history to our current time" — including post-9/11 interrogation techniques used by the U.S. as part of the war on terror.
Thompson's adviser for her thesis is Caroline Shaw, an associate professor of history. They meet regularly, for "an open dialogue, which is really great," Thompson says.
"I think the professors that I've had the pleasure of working with in my time here have been really supportive," Thompson says. "They've also pushed me to be a better thinker and to critically engage with the world around me, and then think about how I can place myself in it."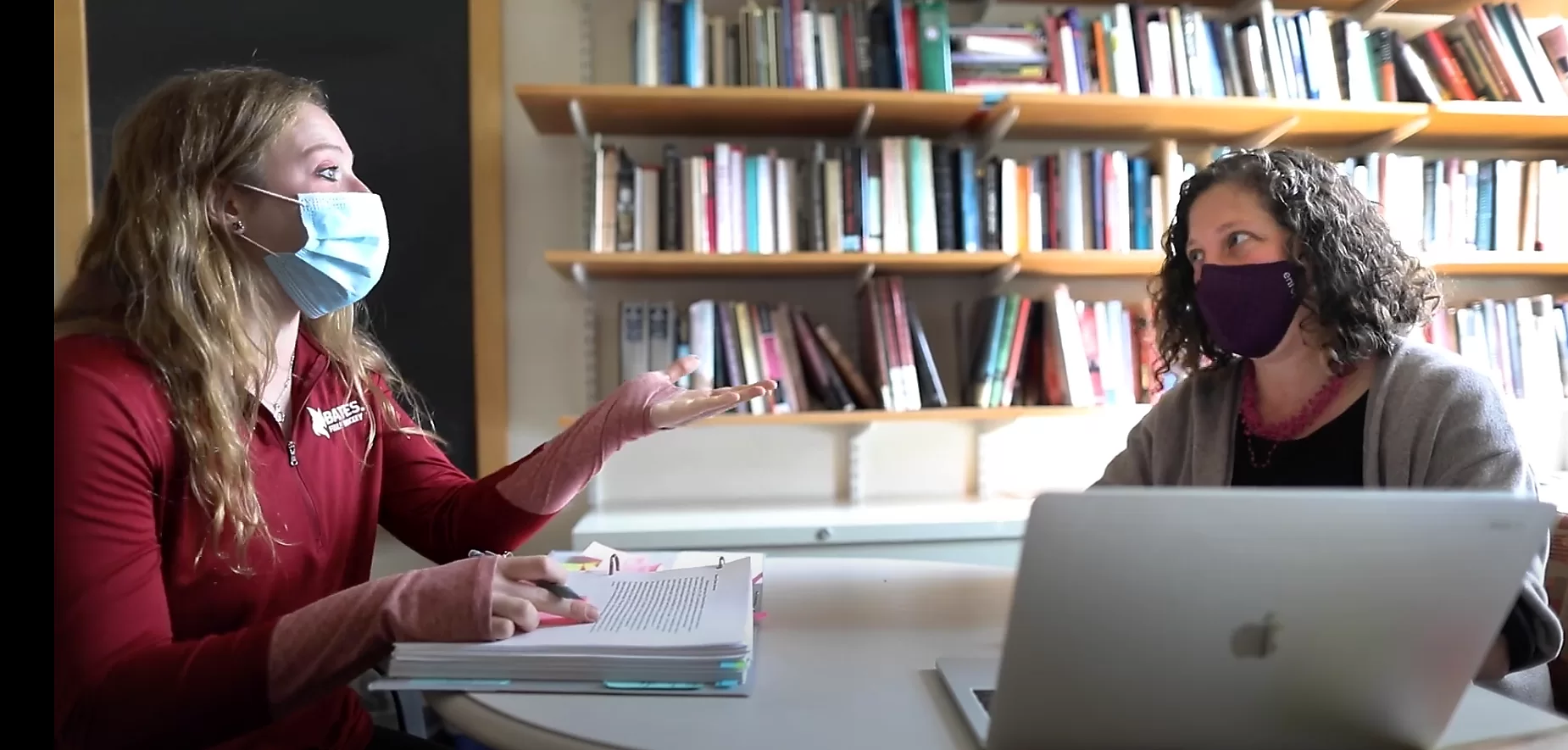 While doing an honors thesis is mostly about individual effort, when it comes to her sport, field hockey, Thompson works on being a good teammate.
"You need to recognize your role in the team, and it doesn't necessarily need to be the one that's putting in a million goals, every game," she says. "There are a lot of different ways that you can be a good teammate and a successful player besides what the stats show."
Off the field, Thompson is involved in a range of activities, serving as president of the Bates Special Olympics Club and co-president of Student-Athlete Advisory Committee. She also has an interest in music, which led her to create a radio show, Rock History with Bridget, last year on WRBC. And she's a Senior Fellow for the Admission office. 
"Having other things that excite me, besides the sport and besides my identity as a student on campus, has really enriched my time here," Thompson says.
After exploring many Bates offerings during her first two years, "figuring out exactly what I'm most interested in," she's now focusing her energy to those things, whether leading a student program or taking a deep dive into Irish history.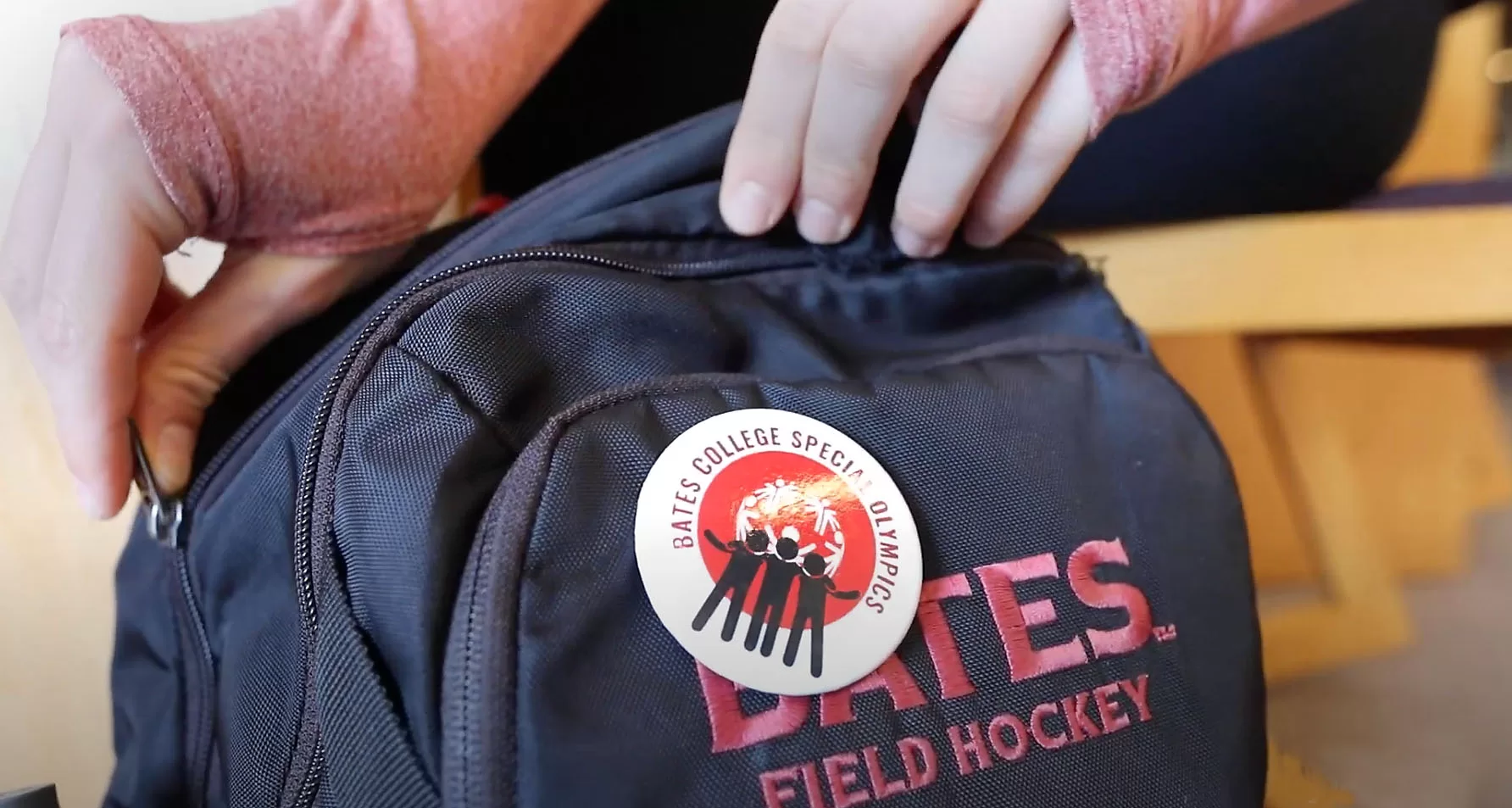 Looking ahead, Thompson hopes to enter the field of law. Describing herself, with a chuckle, as a "rule follower," she says she's always been intrigued by rules — "applying rules, interpreting, followed, violating." Her thesis experience, especially, seeing how courts have evaluating human rights laws, has deepened that interest.
At Bates, she says, "I have figured out what my strengths are. I've become more sure and confident in what I love to do, and that has helped me figure out what I think I want to do."
View Comments