Last Saturday's football game under the lights at Bowdoin may have ended with joy in Batesville. But halfway through the game, the home team owned a 10–0 lead, holding Bates to just three first downs and 23 yards of offense.
"We weren't playing the way we expected to play in the first half," said senior quarterback Brendan Costa of Westport, Mass. "We talked about it at halftime. We came out with a different type of intensity."
And how.
A couple minutes into the second half, Costa flashed the talent that's been re-writing the Bates record books this year, immediately sparking the Bobcat offense with a 57-yard touchdown strike to Christian Olivieri '22 of Hull, Mass.
With four seconds left in the game, the good news was that Bates held a 25–24 lead. The bad news was that Bowdoin had the ball deep in Bobcat territory.
But on fourth down, Bowdoin's 28-yard field goal attempt sailed wide left, giving the Bobcats a victory in the 123rd meeting between the two rivals.
"I decided I love my team, I love this program, and I feel like there was this unfinished business."
Had the last couple of years been any kind of normal, Costa would not have been guiding the Bobcat offense this year. As a member of the Class of 2021, he would've been off into the world by now, a Bates degree in rhetoric in hand.
But after the pandemic canceled the 2020 football season, Costa did what more than a few NESCAC athletes have done: reclaim the final year of their sport by taking a semester off from their studies.
In Costa's case, he took a leave of absence during the winter 2021 semester, and re-enrolled this fall for his final Bates semester — and his final season of Bobcat football.
"I was just going to go straight to grad school," he told the Bates Bobcast earlier in the year. "But I decided I love my team, I love this program, and I feel like there was this unfinished business.
"It was one of the best decisions I've made."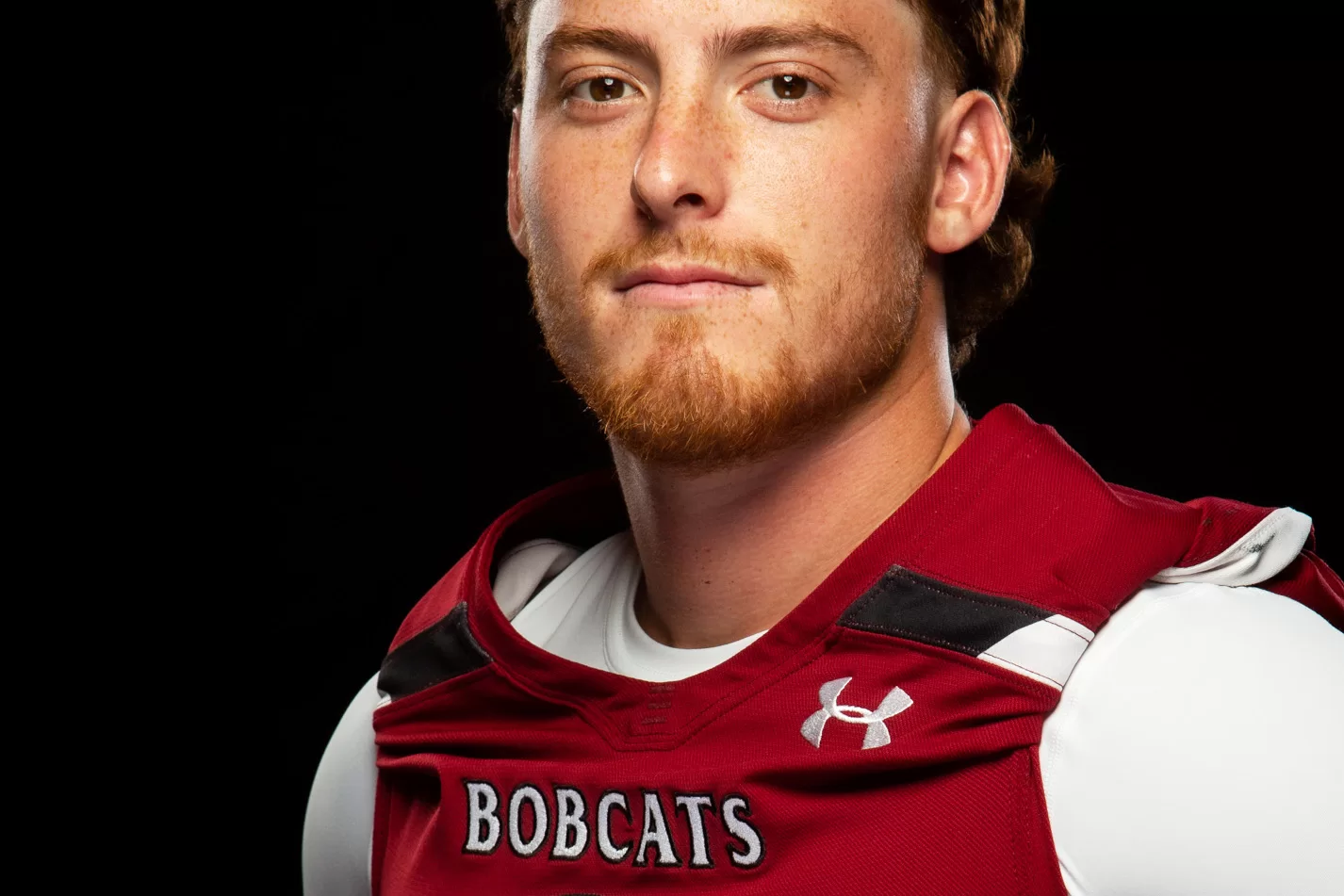 It's hard to pick up where you leave off, especially when the leaving off was two years ago. To help make up for lost time, Costa made an effort over the summer to visit and connect with his receivers, even if they lived more than 3,000 miles away, in the case of Jackson Hayes '22 of San Marino Calif.
The Hayes-Costa connection was a huge vs. Bowdoin, as the pair hooked up for three completions, two of them for touchdowns. "It was awesome — his coming out to California to visit over the summer, and finally getting to connect during a game," Hayes said.
The Bowdoin game saw Costa break the 44-year-old record for passing yards in one year, previously held by Hugo Colasante '78. Costa finished the game atop the charts with 1,680 yards this season.
"There's a lot of great quarterbacks that have come through here. And it's really an honor to be mentioned with those names," Costa said.
View Comments