"It means basketball season is officially back!"
That's how Stephon Baxter '23, a captain for the men's basketball team from Worcester, Mass., describes the return of the team's annual sportrait session in November.
The session — and the entire winter sports season — was a full cancel in 2020–21.
As we did in the fall for the field hockey team, here's a look behind the scenes of an annual Bates sportrait shoot, this time featuring the men's basketball team, created by Theophil Syslo, multimedia producer for Bates Communications.
A portmanteau of the words "sport portrait," sportraits are highly popular at the high school and college levels. Stylized and creative, they celebrate and convey team culture and individual personalities.
The session yields standard head-and-shoulders photos to populate online rosters as well as sportraits for social media and other uses.
And at Bates, the sessions give Bobcats a chance to have some team-bonding fun.
"They mark the beginning of the season," says men's basketball captain Andrew Snoddy '22 of Stow, Mass. "And they feel like a reward for the months of hard work during the off season."
As a senior, he adds, "it's a special feeling to put on that jersey to represent Bates for the last time. The energy is palpable as soon as we walk into the locker room and sets the tone for the entire season."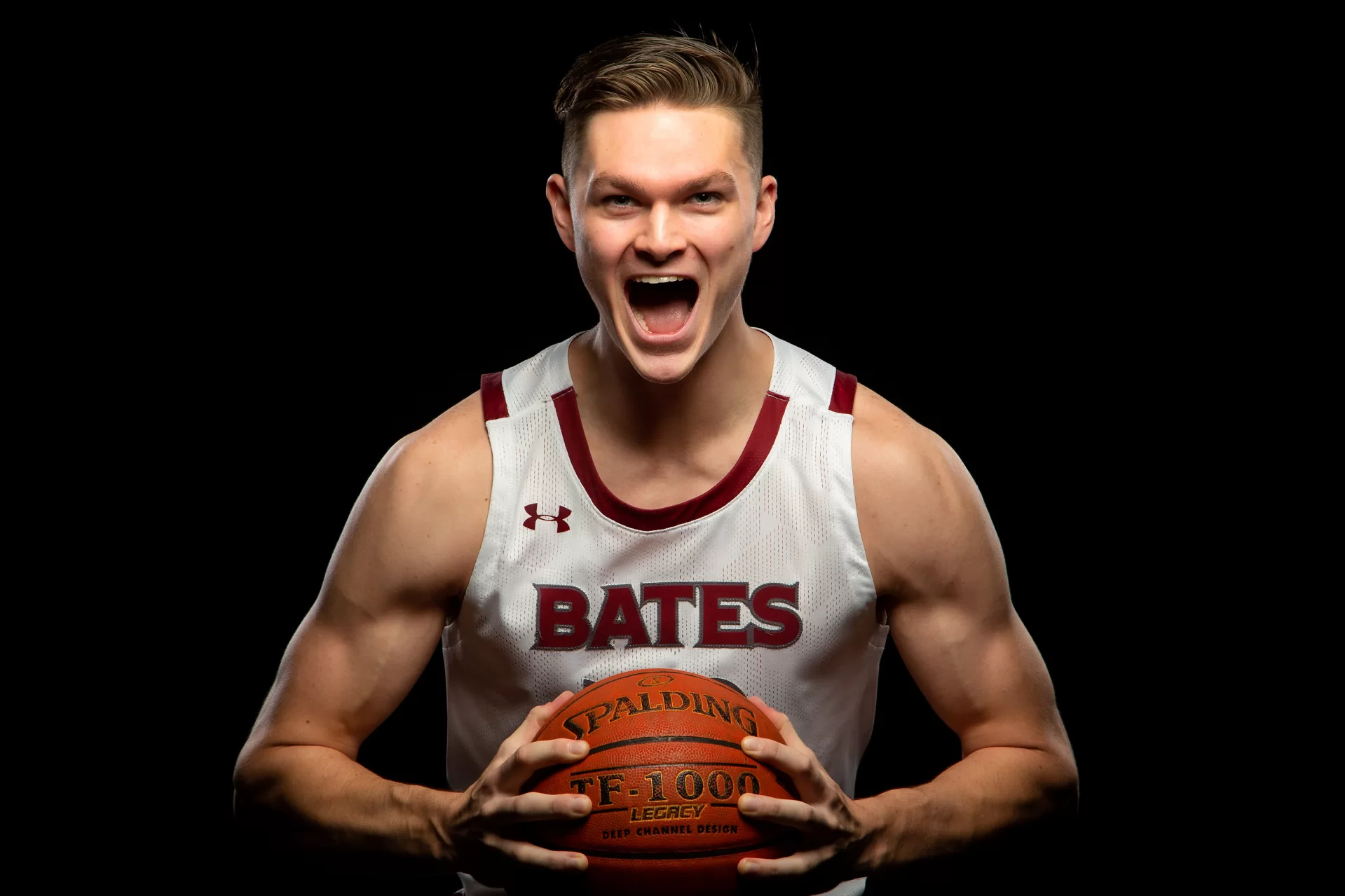 View Comments