Bobcats love the outdoors, a helpful fact during a pandemic.
"The Bates campus in itself is a great outdoor facility," says Mike Milliken, the college's manager of community wellness. "And this is one of the best times of the year in Maine."
With physical distancing and other public-health protocols limiting the scale of indoor physical activities, Bates is helping the campus community stay well and healthy in creative and safe ways.
Milliken, who oversees B Well, the Bates wellness program, has expanded his outdoor offerings to include pop-up classes near the Bobcat statue, including yoga, cycling, and Milliken's famed boot camps. B Well also offers a range of virtual wellness classes online.
Another new outside offering, the Bobcat Fitness Trail offers a one-mile loop through campus featuring six exercise stations along the way. During the week of Oct. 19, Bates will open a new fitness park adjacent to the Wallach Tennis Center.
Beti Stevens '24 of Kittery, Maine, tried her hand at one of Milliken's recent boot camps. Her judgment? "Awesome. I loved the music, and it went by really quickly," she says. "He gave such good direction and was super supportive the whole time and really motivating us and kind of just kept us going."
The B Well program counts on student workers to lead classes like yoga and cycling.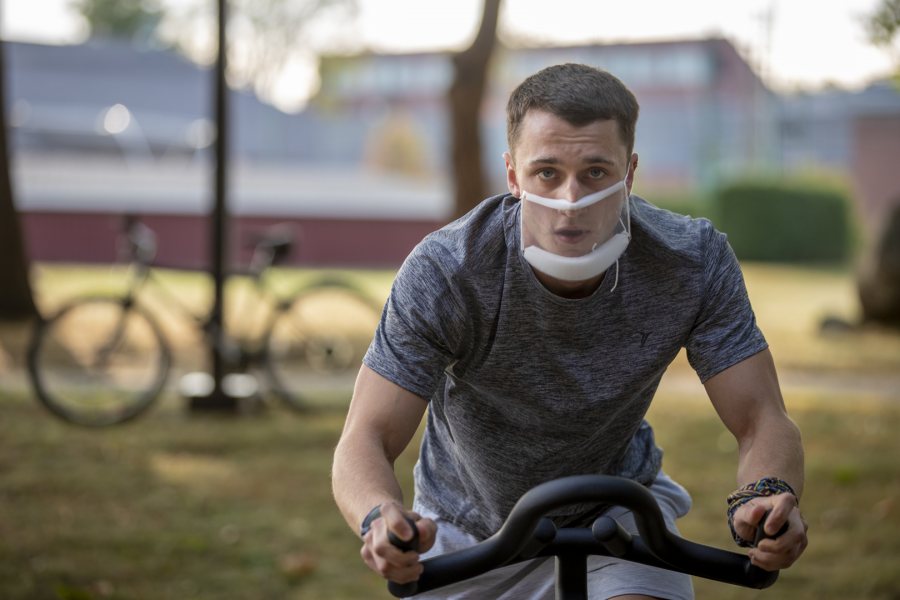 Alix Zabin '22 of Milford, Conn., is in charge of the cycling classes. She started out as a participant and was encouraged by one of her peers to become an instructor. While it's a little different this year, she encourages students to come see what it's all about.
"It's outside, it's socially distanced, we're wearing masks the whole time," Zabin said. "I think even though it's a really different time on campus, it's a great time to learn something new and try it out."
View Comments