"They came in droves," said Bridget Fullerton. "Maybe it's the spicy Cheetos and chill beats; maybe it's breaking through COVID solitude. Whatever it is, I'm happy to see students writing together."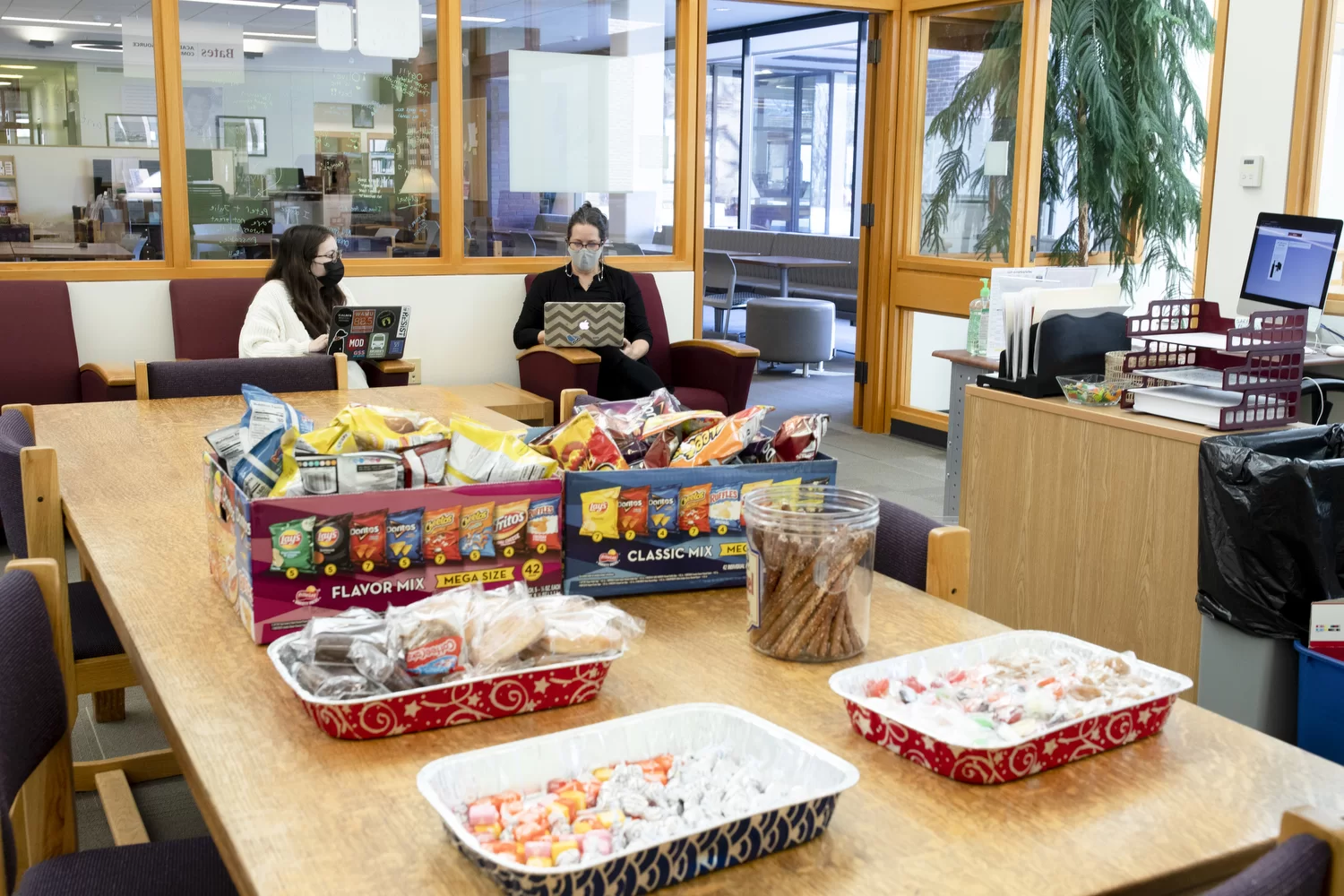 Fullerton, a lecturer in humanities and acting director of Writing@Bates, oversees Thesis Cafe, a hangout space in the Writing & Language Center where seniors can work on their theses in community while getting expert help from writing tutors and professional staff.
A program located in the Academic Resource Commons in Ladd Library, the cafe has a pop-up vibe, getting going just as thesis activity and anxiety starts to spike each semester.
On a recent December afternoon, the offerings at Thesis Cafe included everything from individually wrapped pastries and candies to spicy Cheetos, plus hot drinks, all supplied by Dining Services.
Christina Wang '22 of Woodcliff Lake, N.J., typed away on her thesis: an analysis of online sex work through the lens of three different political philosophies: libertarianism, feminism, and Marxism. It's been a challenge because there is so little literature available on the topic, she said.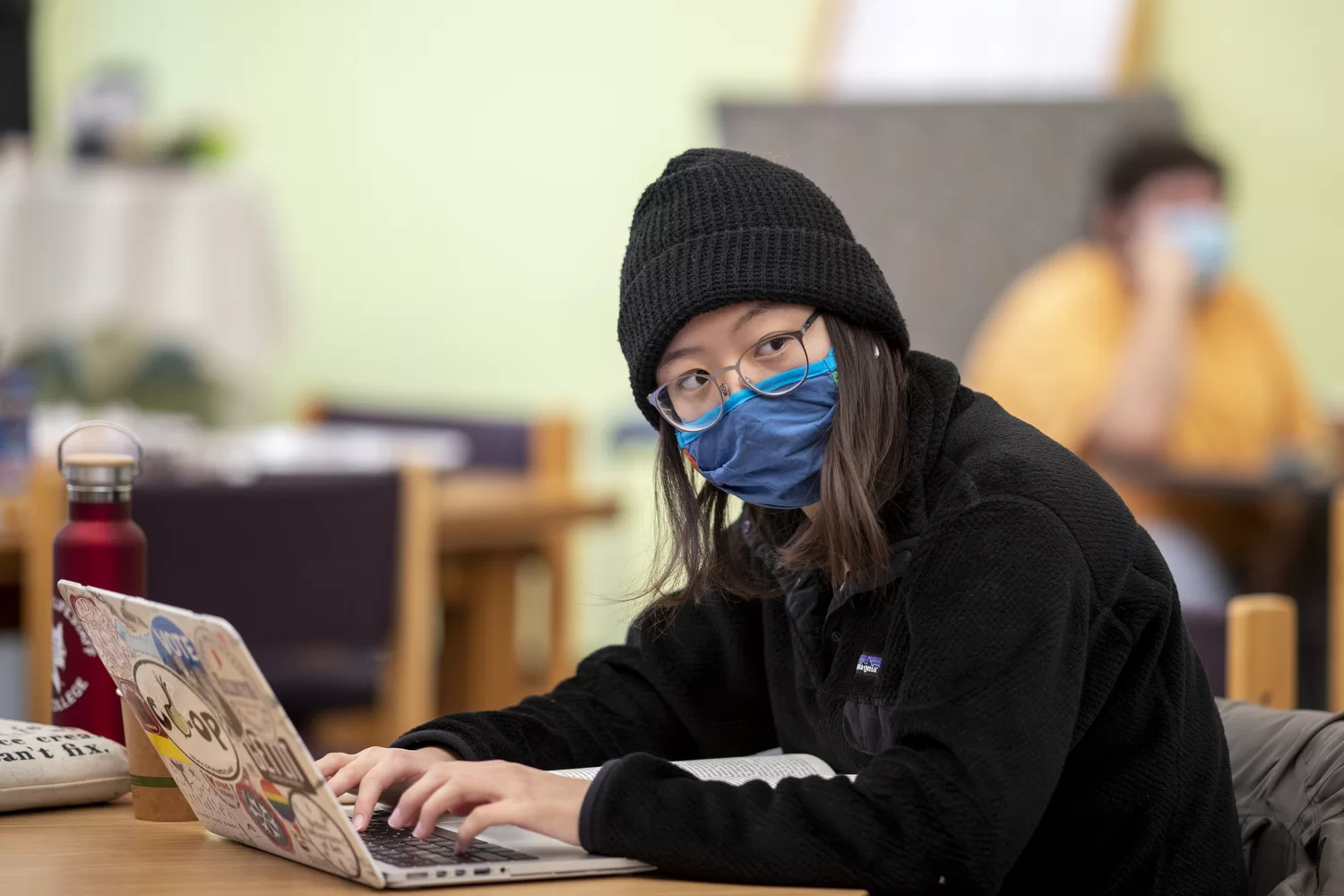 "My friends have been really thoughtful, sending me articles, and videos and documentaries about it," Wang said. "I've talked with professors in the politics department, and they'll give me advice about different readings to do, and different types of writing."
"It's definitely been a 'takes a village' type effort," Wang laughed.
Wang appreciates the Thesis Cafe because of the environment it provides, allowing her to work in a shared space where she can talk and share ideas with others.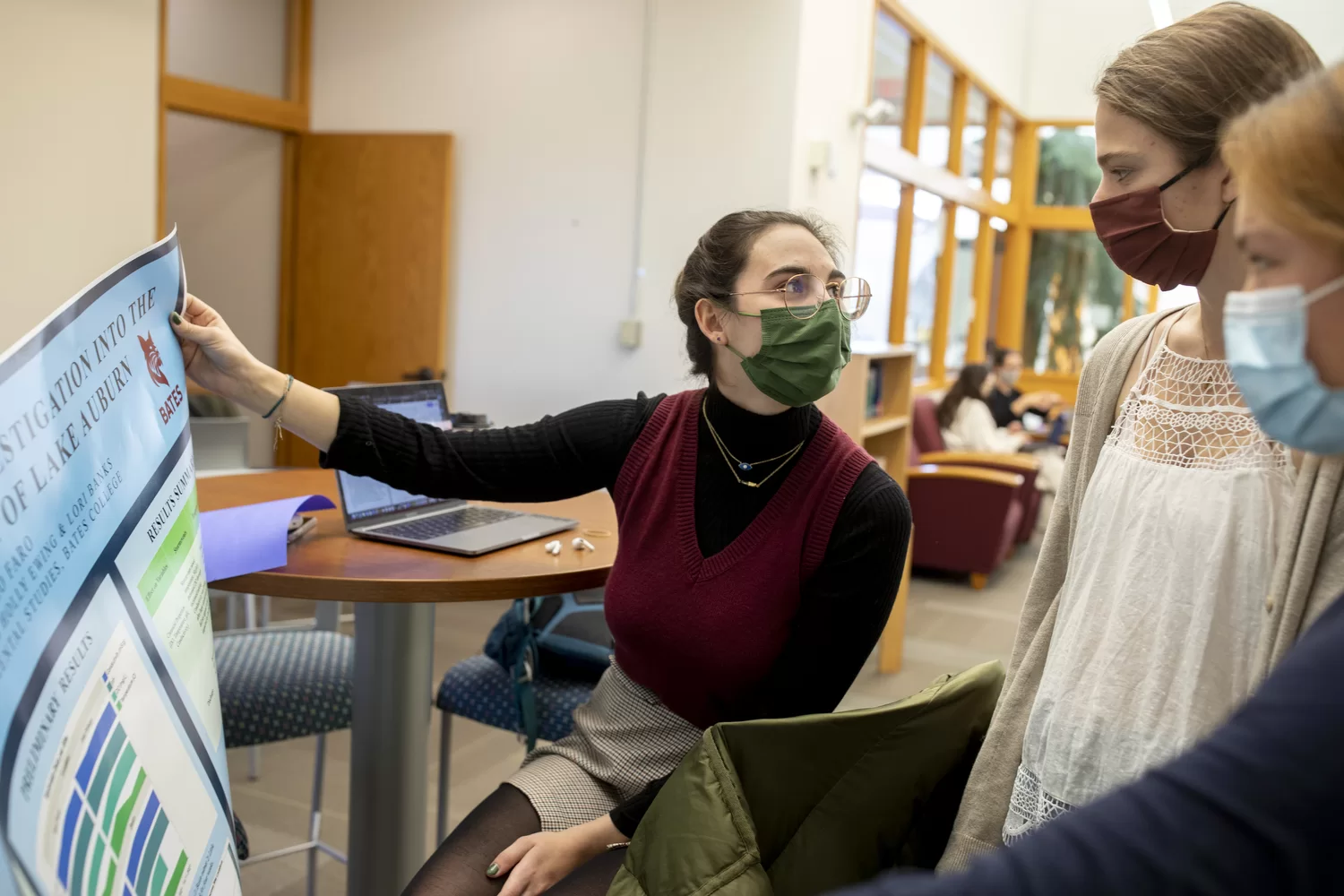 Another student, Martha Coleman '23 of Seattle, arrived early for her shift as a writing tutor at the ARC. While she waited, she used the studious atmosphere to do work for her job as an intern at Gateway Community Services in Portland and Lewiston.
It isn't just about studying, scholarship, and snacks at the Thesis Cafe. Fullerton makes sure to acknowledge whoever comes in, and offer periodic "breaks" from sitting and typing, by leading stretches, breathing exercises, or just providing something different to look at.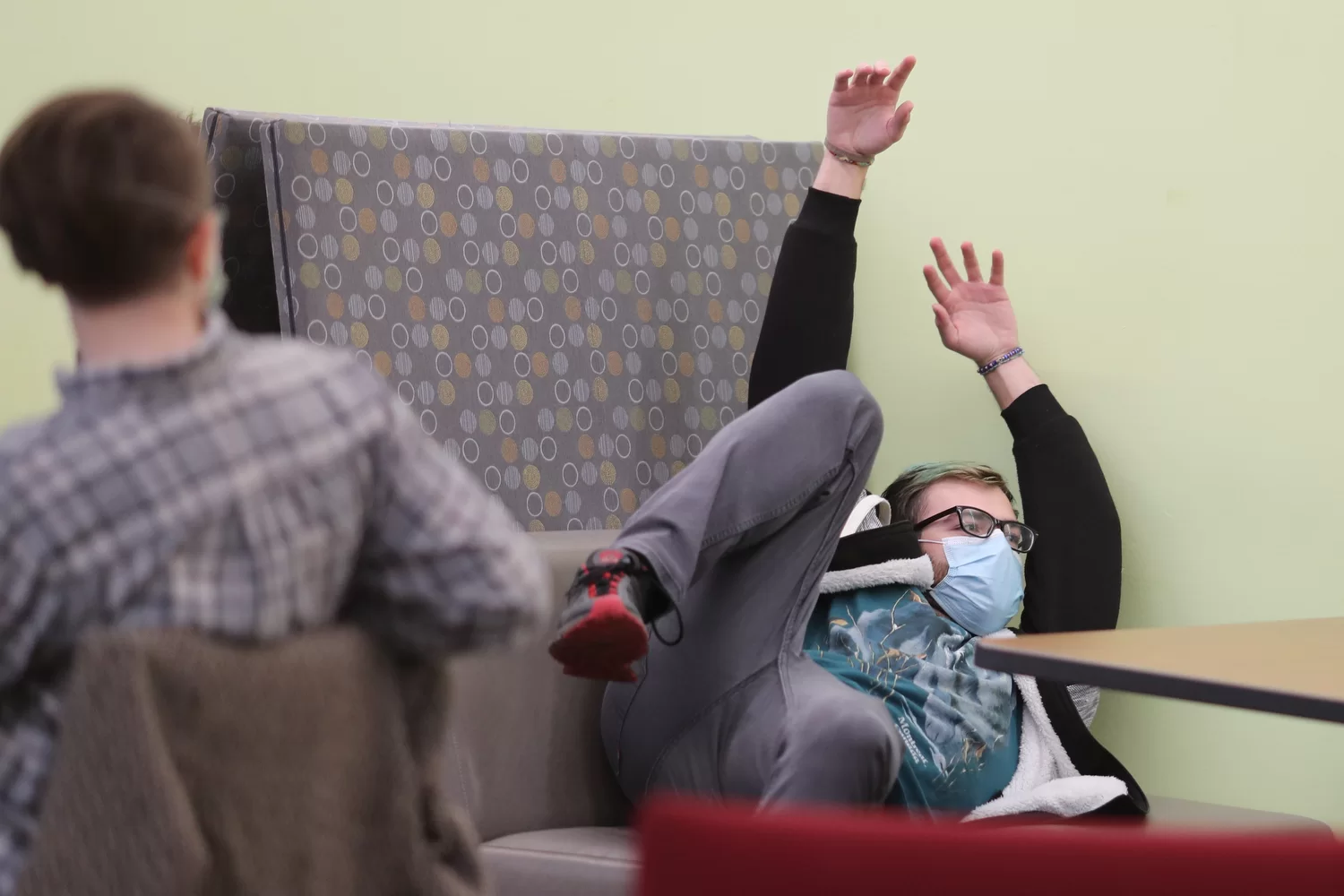 "Otherwise, the space is theirs to write and not feel so alone in their struggles and stresses, which I know they all feel from time to time in the thesis process." Fullerton said.
"We also celebrate what they accomplish and I try to ask them when they leave, 'What's one thing you feel good about doing today?' or 'What's next?' That keeps it positive and reminds them that a thesis is a journey, not a destination."