A selection of recent mentions of Bates and Bates people in the news media.
Ruth Slovenski
Remembering "the bike lady," Ruth Slovenski — Lewiston Sun Journal
In recalling the late Ruth Slovenski, the Lewiston Sun Journal's Mark Laflamme recalls reporting a story in 2006 about how her beloved bicycle, a 60-year-old Huffy she'd been riding since she was a girl in the 1940s, had been stolen.
The widow of legendary Bates track and cross country coach Walter Slovenski, Ruth died on Dec., 23, 2021, at age 96.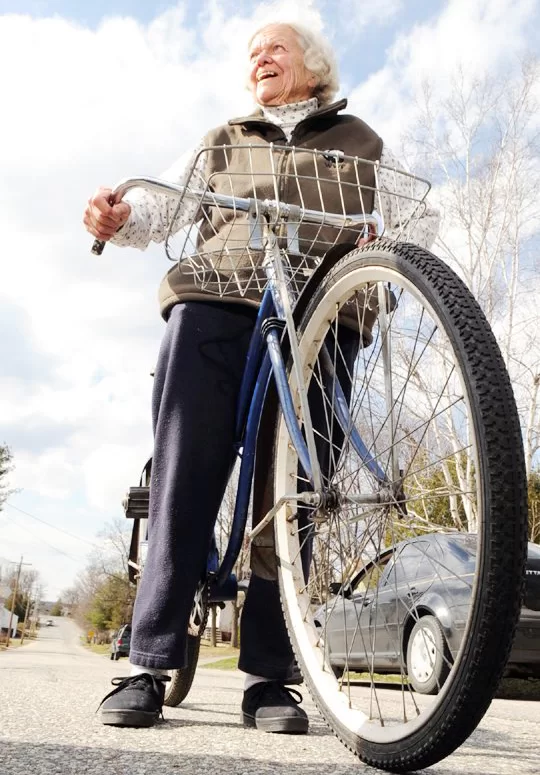 In 2006, after hearing about the theft, Laflamme and a Sun Journal photographer went to interview and photograph her, sticking around longer than either anticipated. "She had a down-to-earth way about her and she was not above cracking a joke or two when the situation called for it. Good jokes they were, too," recalled Laflamme.
"I was touched by her story. The photographer was touched and so were the police officers tasked with tracking the old Huffy down."
The simple human interest story became a phenomenon. After it was published, reward offers came in, along with "phone calls, cards, and letters of support." A week later, the bike was returned by a man who insisted that he didn't know it was reported stolen — someone had given it to him.
And when the Huffy was returned to Slovenski, press and TV reporters flocked to the Slovenski home on Pettingill Street. The chief of police and officers came to officially return the bicycle.
"What I remember best about the scene is Mrs. Slovenski herself, laughing with untethered delight," wrote Laflamme. "She clapped her hands together and expressed both shock and glee."
Once again, Laflamme found himself staying longer than he needed to. "We talked, we joked, we shared some stories," writes Laflamme. "As far as I remember, that was the last time I saw her, but I tell you: There was just something about Ruth Slovenski that sticks with you."
In a letter of thanks to the newspaper, Slovenski was to the point: "In my recent brush with fame I was amazed to find: There are a large number of people who read the newspaper and/or use the Internet. There are a large number of people who watch television. There are many kind and caring people."
Slovenski's survivors include six children, Steven Slovenski, Susan Slovenski Pucko, Peter Slovenski, Paul Slovenski '84, Sally A. Slovenski '86, Patti Slovenski Gannon '86. Peter Slovenski retired in 2020 after serving as director of track and field and head coach of men's and women's cross country since 1987.
"Remembering 'the bike lady,' Ruth Slovenski," Lewiston Sun Journal, Dec. 28, 2021
"Obituary: Ruth Roberts Slovenski," Lewiston Sun Journal, Dec. 29, 2021
---
Leigh Weisenburger
College admission: New Year, same you — Forbes
Forbes reached out to a select group of college admission leaders, including Leigh Weisenburger, vice president for enrollment and dean of admission and financial aid at Bates, for tips and advice about what makes a college application authentic.
Weisenburger suggests something simple: A student should read their application out loud, and let their voice be a guide. If it "sounds like you," she says, "then what you're sharing and presenting is authentic."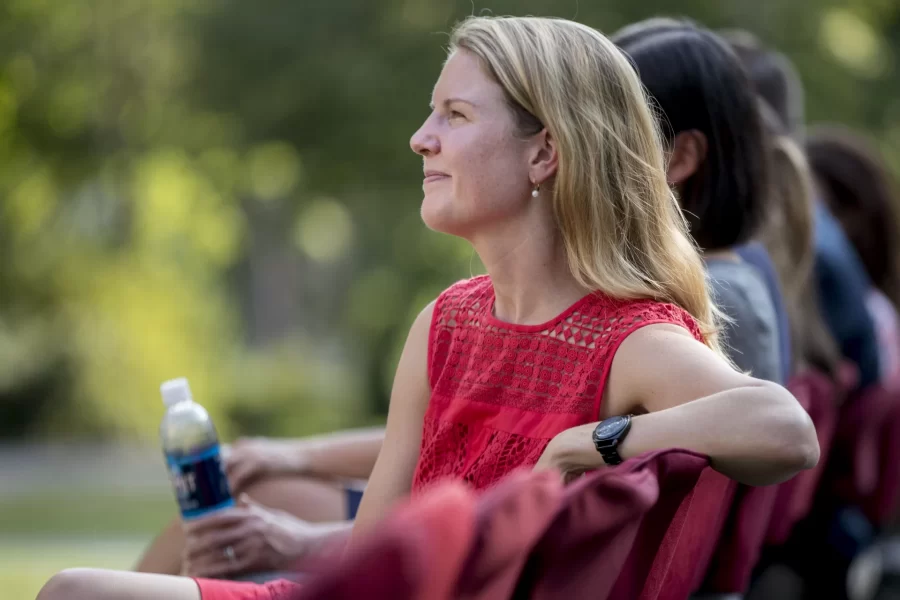 But, "if you question some elements of your application or trip up on phrases while reading it aloud, then chances are you've strayed a bit from your authentic self," she explains. "You can fix that by going back and reworking certain portions of your application to feel confident that all is coming from your voice."
Authenticity in the college admission process is a two-way street, says Forbes' Brennan Barnard.
For students, applying to college is an opportunity, perhaps for the first time in their lives, to take an honest inventory of their budding interests and abilities, and present them through their admission application. "Anticipating what a college wants you to be and trying to conform to that expectation is not the road to a good match," Barnard says.
For colleges, authenticity means being genuine and forthcoming about "what their school offers, what they do not, and how their institution is distinct from other schools," says Barnard.
---
Erica Rand, art and visual culture and gender and sexuality studies faculty
Olympic hopeful Timothy LeDuc is changing rigid gender roles in pairs figure skating — NBC LX
Bates professor and cultural critic Erica Rand brings her figure skating expertise to an episode of the NBC podcast My New Favorite Olympian about U.S. pairs skater Timothy LeDuc, who is the first out nonbinary Winter Olympian.
Rand, a professor of art and visual culture and of gender and sexuality studies, has written extensively about figure skating. A competitive adult figure skater, she has written recently about growing efforts, including her own, to make figure skating more inclusive.
In the podcast, hosted by Apolo Ohno and Ngozi Ekeledo, Rand says that figure skating has historically relied on "racialized and heteronormative" gender stereotypes and norms that "disadvantage people outside the male-female gender binary and those who don't fit idealized gender roles in other ways."
For example, the sport's governing body, the International Skating Union, is rigorously binary in its rules, referring only to "men" and "women." And that's an improvement: the ISU until recently used the term "ladies."
"The fact that the ISU changed the term 'lady' to 'woman' just in June of 2021 tells you something about gender expectations in the sport," Rand says.
Many people have argued, Rand says in the podcast, that judges routinely under-scored two-time Olympian Johnny Weir "as a result of his presentation that was not traditionally masculine in the ways people often expect and was much more sparkly."
Rand also suggests that — as with tennis star Serena Williams — anti-Black racism contributed to the treatment of Debi Thomas, whose unitard costume in the 1988 Olympics led to a rule against women wearing pants that lasted over a decade.
All of which means, she tells the podcast, "there are a lot of expectations that people follow traditional, gender norms" that are shaped by other matters such as race, sexuality, and class.
Read the stories:
---
Robert Carr '82
Grappling with pandemic: an interview with poet Robert Carr — Garden of Words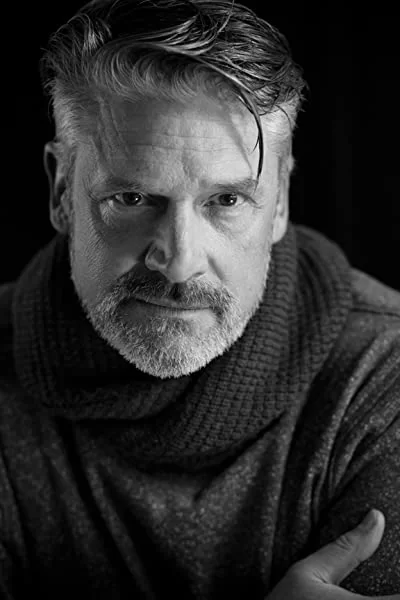 "Human response to crisis" connects the AIDS crisis and COVID-19 pandemic, Robert Carr '82 tells the poetry website Garden of Words.
A widely published poet, Carr is the retired deputy director for the Bureau of Infectious Disease and Laboratory Sciences at the Massachusetts Department of Public Health.
In the final years of his public health career, Carr wrote and published The Unbuttoned Eye. "As a gay man who survived the early decades of AIDS, the first great pandemic of my lifetime, I needed to write the poems in The Unbuttoned Eye," he says.
The poems became, he adds, his way of "grappling with issues of identity and sexuality through the AIDS pandemic," he says. "I needed to understand the joys, and the costs, of survival."
Today, the poems collection holds new meaning for him because of the COVID-19 pandemic. "My hope is that readers find the collection affirming, something that connects to their own path," said Carr.
---
Jennifer LaCosse, Psychology faculty
Antiracist is distinct from nonracist — Psychology Today
Psychology Today reports on new research co-authored by Visiting Assistant Professor of Psychology Jennifer LaCosse that offers new insights into how to advance the work of antiracism in America.
The article was published in the scholarly journal Group Processes & Intergroup Relations.
In six separate studies, LaCosse and her co-authors from Florida State University explore ways to assess nonracist and antiracist beliefs in order to "directly link these beliefs to white allies' active support."
The research helps to confirm the idea that it's not enough for white Americans to simply not contribute to racial prejudice and discrimination. As Ibram Kendi and others have emphasised: "We're either being racist or anti-racist."
If white Americans are antiracist and "do not recognize the pervasiveness of racial inequality and the need for them to get involved in the battle to end it, then they are unlikely to become proactive allies in the fight against such inequities."
---
Jared Cash '04
Mitchell Institute is getting a new leader in the new year — The Associated Press
The Associated Press reported nationally the news of the appointment of Jared Cash '04 as president and CEO of the Mitchell Institute, founded by U.S. statesman George Mitchell to help students in Maine achieve their college education goals.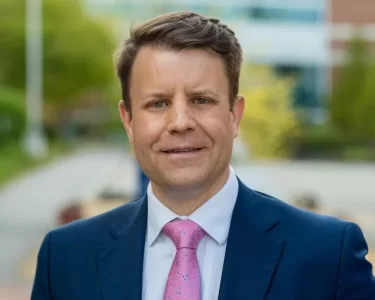 Mitchell, who represented Maine in the U.S. Senate from 1980 to 1995, founded the Mitchell Institute in 1999.
He said that Cash's "deep commitment to Maine and its students, extensive knowledge of the education landscape, and strong belief in our mission makes him the right person to continue the success of the organization in supporting scholars and improving communities."
Cash was born in western Maine and educated in the Oxford Hills region before coming to Bates. Prior to his Mitchell Institute appointment, he served as the vice president for enrollment management and external relations at the University of Maine at Farmington and, most recently, as vice president for enrollment management and marketing at the University of Southern Maine.
"Sen. Mitchell's vision to lift aspirations and achievement in every community across Maine resonates deeply with me as a first generation college graduate," he said. "It is an honor for me to be entrusted with the responsibility to lead this strong organization into the future."
---
Michael Rocque, Sociology faculty
In a win for victims and facts, Alex Jones is being held accountable for misinformation — USA Today
In an opinion piece for USA Today, Assistant Professor of Sociology Michael Rocque and co-author James Alan Fox explain the implications of the court ruling that InfoWars founder Alex Jones is liable for his unsupported claims that the Sandy Hook massacre was a "giant hoax."
Conspiracy theories like Jones' are not uncommon following mass shooting events, say Rocque and his co-author and frequent collaborator James Alan Fox. "When a horrific tragedy occurs, it is psychologically beneficial to cast blame on a group or organization that one feels is evil to begin with, rather than accept the potentially random nature of mass shootings."
Tragedies also often "spawn allegations of legal culpability," the authors say. Rather than focusing on the "murderous actions of some angry or hateful individual," such legal claims typically try to hold "government bodies or deep-pocket corporations responsible financially."
Such lawsuits are not just unsuccessful, for the most part. Worse, they deflect blame "from the person truly responsible for deliberately and methodically executing innocent victims. The winners are insurance companies that have capitalized by underwriting mass shooting indemnification policies."
​​The lawsuit against Jones was different. It showed a line of direct responsibility. "In an effort to gain fame, fortune and followers, he recklessly spread false claims without producing a shred of evidence that the shooting was staged. As such, his deeds are not protected as free speech."
Benjamin E. Mays
Weekend of events celebrates life, legacy of Benjamin Mays — Index-Journal
The Index-Journal of Greenwood, S.C., reported on events celebrating the 10th anniversary celebration of the establishment of the Dr. Benjamin E. Mays Historical Preservation Site.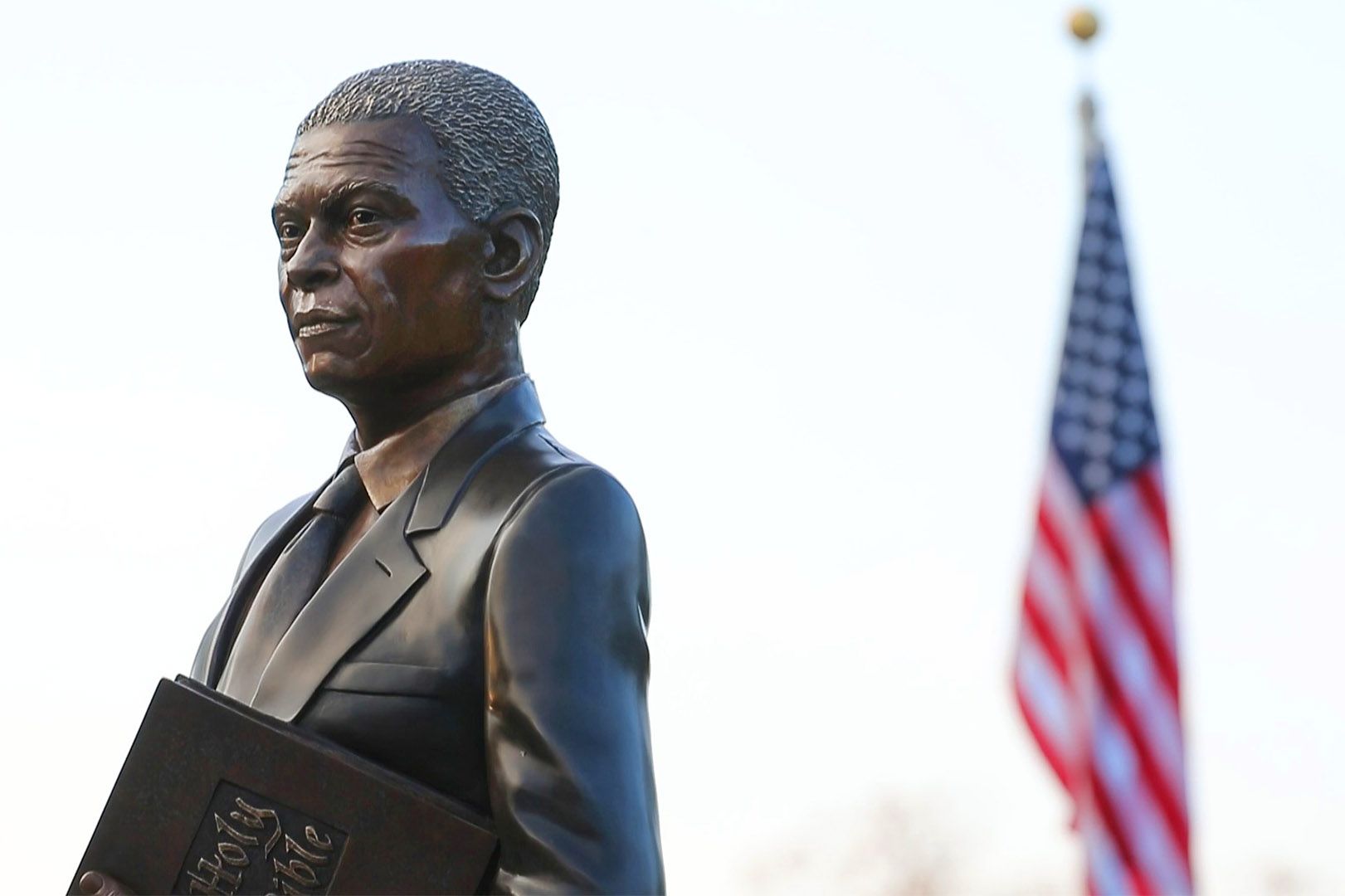 "We're not here to preserve the legacy, we are here to build on the legacy and to continue to build so that it can serve this county, serve these people and serve the world," said Mays biographer Randal Jelks.
---
Cliff Odle, Theater faculty
Boston loses Ed Bullins, a great voice in Black theater — GBH News
Assistant Professor of Theater Cliff Odle is quoted in a story by GBH News, produced by Boston public broadcasting station WGBH, celebrating the life and career of playwright Ed Bullins, a prominent figure in the Black Arts Movement. Bullins died on Nov. 13, at age 86.
"When I think of his legacy, I think of the Black Arts Movement. His works are so important when you think of their place in American theater history. We would not have the great work and playwrights we have today, like Suzan-Lori Parks and Lydia Diamond," Odle tells GBH News' Chelsea Merz and Jacob Garcia.
---
Kush Mahan '10 and Craig Friedman '10
ZoneIn Is an AI and automated nutrition platform that personalizes a player's meal plan based on their biometrics, not their taste buds — SportTechie
The sports technology website SportTechie interviews Kush Mahan '10, who is the cofounder, with Bates classmate Craig Friedman, of a sports nutrition app that helps athletes create personal diet plans through automation and artificial intelligence.
ZoneIn also gives athletes access to the expertise of sport nutritionists, too, solving a problem facing many athletes. Sports dieticians "are amazing at their jobs, but there's just not that many," Mahan says, noting that some college dietitians serve upwards of 1,000 athletes.
ZoneIn, he says, gives individual athletes access to a "research-backed, personalized nutrition service" while giving dietitians the "ability to… become more accessible to everyone."
---
Jason Dodson '92
How the pandemic and natural disasters impact domestic violence — Talk Justice
Missouri Circuit Judge Jason Dodson '92 joined four other legal professionals on an episode of the law-focused podcast Talk Justice that looked at how the pandemic and natural disaster affected the judiciary's ability to serve victims of domestic violence.
For Dodson, the priority has been simply to keep his court going, and to let people know that they were still operating and still available to help survivors get the help they needed.
"We made it clear, though there were the stay-at-home orders, the shutdown orders, that we were open for survivors who needed that help."
Uncertainty and displacement due to natural disasters and a global pandemic exacerbates the problem of domestic violence being underreported, the podcast guests said.
---
Steve Nichipor '93
White Mountains guide Steve Nichipor — Yankee Magazine
Yankee Magazine writer Ian Aldrich interviews Steve Nichipor '93 about his work as a professional outdoor guide and the director of guided programs for the Omni Mount Washington Resort in Bretton Woods.
For those exploring nature, having a guide in the mountains means better experiences off the beaten path. "You're more likely to see places you wouldn't normally see. Anyone can plan a trip via some online research, but chances are you're just going to be led to the same places as everyone else."
---
Ted Barrows '71
Judge Barrows retiring after being part of Franklin County Municipal Court's evolution — The Columbus Dispatch
In Ohio, the Columbus Dispatch interviews Franklin County Municipal Judge Ted Barrows '71, who is retiring after 18 years of service.
In recent years, Barrows has served the county's Veterans Court, which offers veterans in legal trouble the opportunity to pursue treatment rather than go to jail.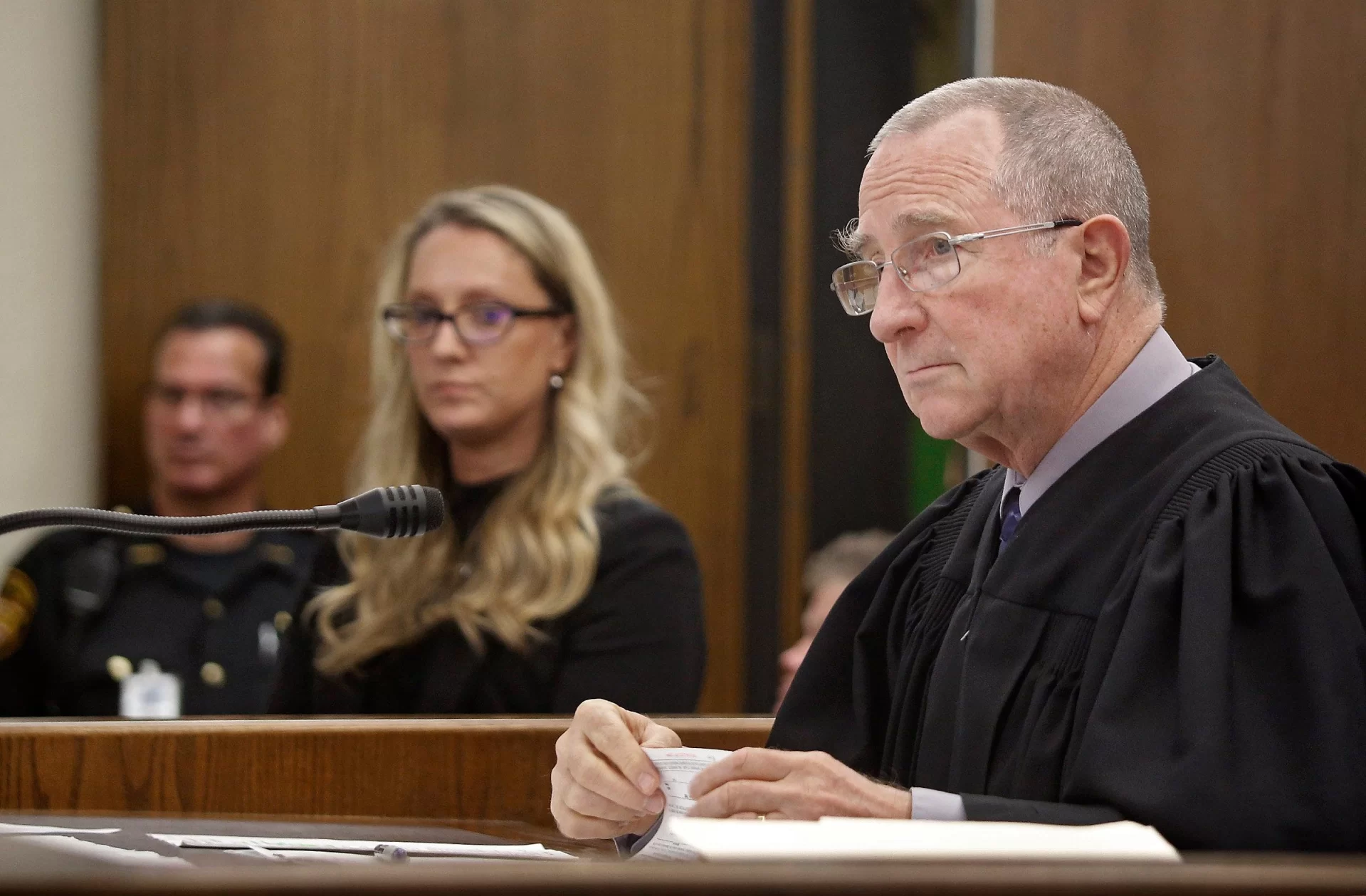 Barrows feels his work in the Veterans Court, which he presided over for six years, was especially meaningful. "It's very personal. And they are more likely to succeed because they may feel some personal obligation to the judge. They want to make us proud of them," Barrows says.
New, younger judges are starting to enter the courts, and Barrows says he's ready for it.
"I just think that newer and younger people who come in with fresh eyes are better able to adapt to changing circumstances than those of us who have been doing this a long time," he says. "So the energy and zeal is a replacement for experience and wisdom. We all have been through that transition."
---
---
View Comments