Give Bates students a few props — say, bright yellow softballs and multicolored bats — and they'll find a way to transform a routine team photo session into an afternoon of improv.
This was the case with the softball team's portrait session on Feb. 19 in an upstairs meeting room in Commons, captured in this video by Bates Communications multimedia producer Theophil Syslo.
For players like Lindsey Kim '23 of Palo Alto, Calif., the team's leading hitter through 13 games, the "sportrait" session was more than fun and games — it captured a Bates vibe that she first experienced when visiting campus as a prospective student-athlete. 
"When I visited, I just felt a sense of community. I remember meeting a few people and being like, 'Wow, this is different, but it's also…,' well, I didn't know what, but it just felt like home," Kim told the Bates Bobcast.
"I remember telling my dad that I knew instantly that I wanted to come to Bates because of the people I met, the atmosphere, and also the high-level academics. I'm able to play at a competitive level and also to focus on my academics. I was like, 'Yeah.'"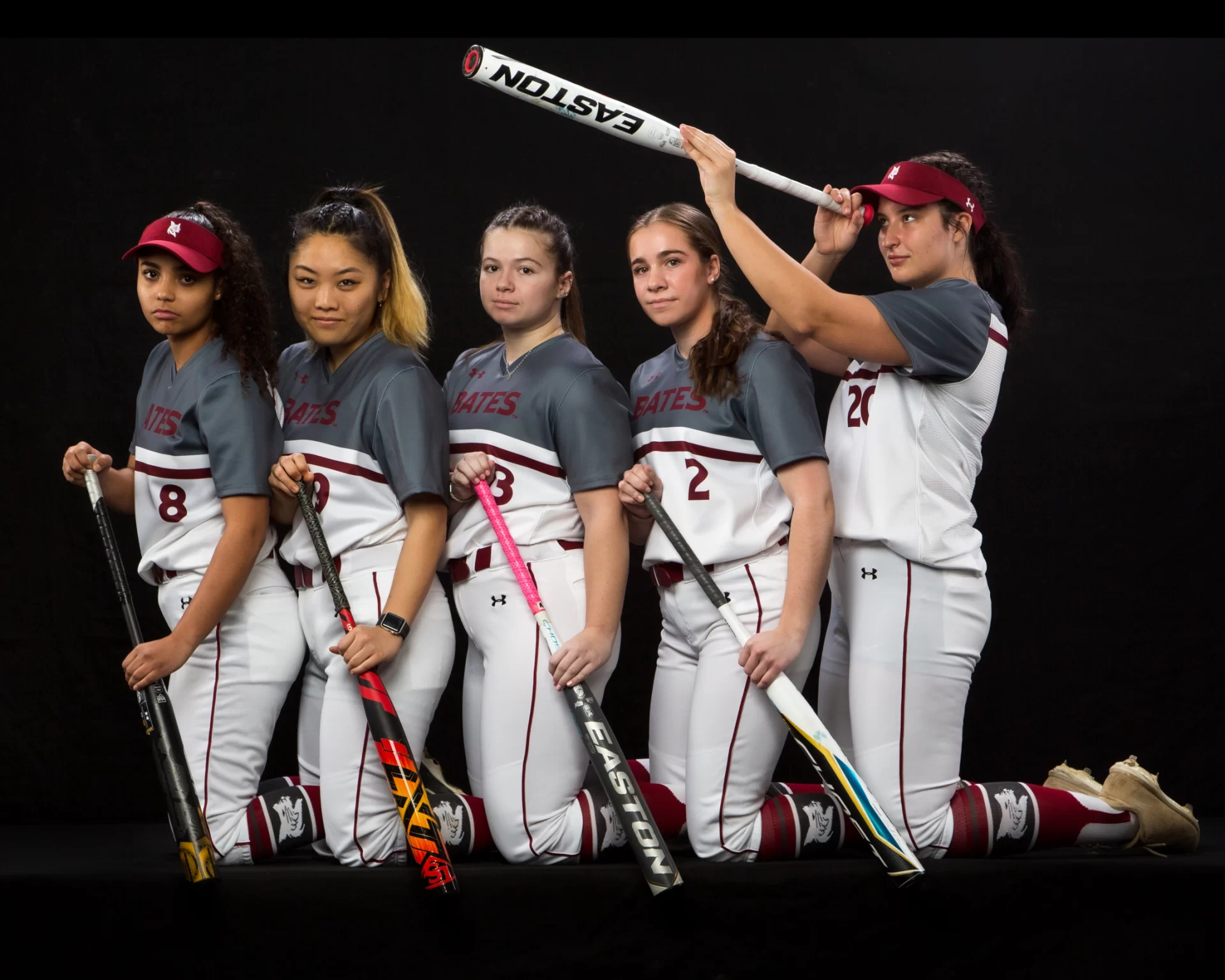 After the past two seasons were severely curtailed due to the pandemic, Kim, a biochemistry major who is pondering a career in a medical field, says that taking the field this year is a realization of what she felt on that first visit.
"I've been playing softball my entire life so this is a special moment. Just being a college athlete, having some of my best friends on the team, having their support and me supporting them."
View Comments