Through financial support from Bloomberg Philanthropies and the Judy and Fred Wilpon Family Foundation, Bates will receive a $1 million, five-year grant to join the Kessler Scholars Collaborative, a national network of colleges and universities committed to the success of first-generation students.
At Bates, the grant will establish the Kessler Scholars Program to support first-generation students through direct financial support, individualized mentoring, and cohort-based activities.
As one of 10 American Talent Initiative members selected to receive the grant, Bates joins a diverse network of 16 colleges and universities dedicated to supporting the success of first-generation students.
"As a founding member of the American Talent Initiative, Bates is thrilled to join the Kessler Scholars Collaborative and engage in a network of peer institutions as we design and implement a thoughtful, strategic program to help ensure the academic and broader success of our growing cohort of first-generation low-income students," said President Clayton Spencer. "Our goal in developing a Kessler Scholars Program at Bates is to build on the success of our existing first-generation cohort program, called Bobcat First, as we work to increase access to a Bates education and ensure that our students can thrive."
The grant arrives just months after Bates launched a partnership with the Schuler Educational Foundation that will fund a significant expansion in financial-aid funding to bolster the enrollment of students from America's lowest-income families, including students who are Pell eligible, low income, or undocumented. Many of these students will also be the first in their families to attend college.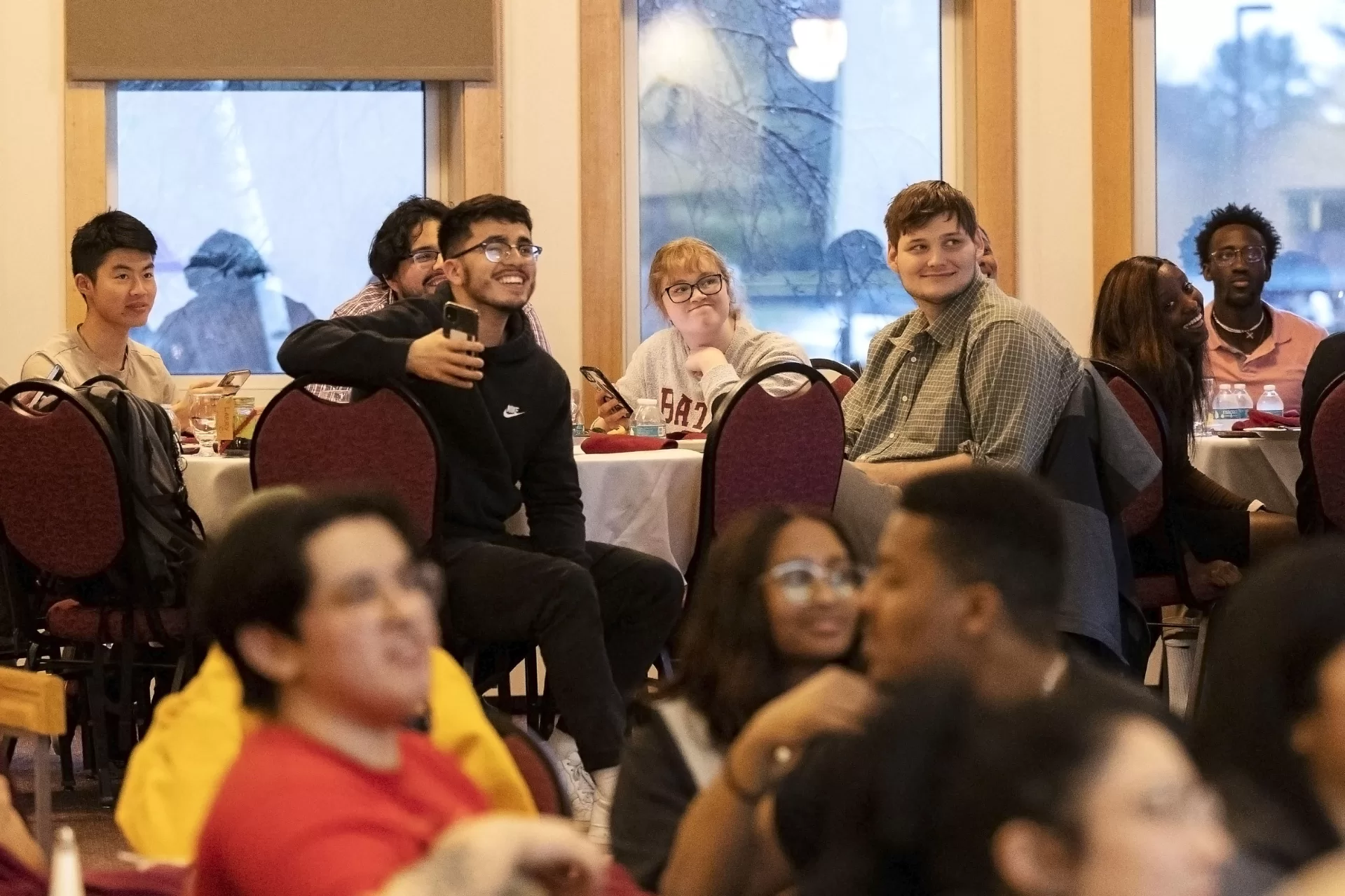 "The timing of this grant couldn't be better," said Vice President for Campus Life Josh McIntosh. "Bates' Kessler Scholars Program will make it possible for us to fully embrace and support the growing number of first-generation students we expect to enroll in the coming years through the Schuler Access Initiative."
The college's first-generation program, Bobcat First, is directed by Assistant Dean for First Generation and Bobcat First Programs Ray Grant. Currently, it is an opt-in cohort program that serves approximately 40 first-generation students, beginning in the late summer before classes start and ending at the end of a student's first year. With this new grant, and beginning in fall 2023, Bates will expand the program to a four-year, developmental cohort experience.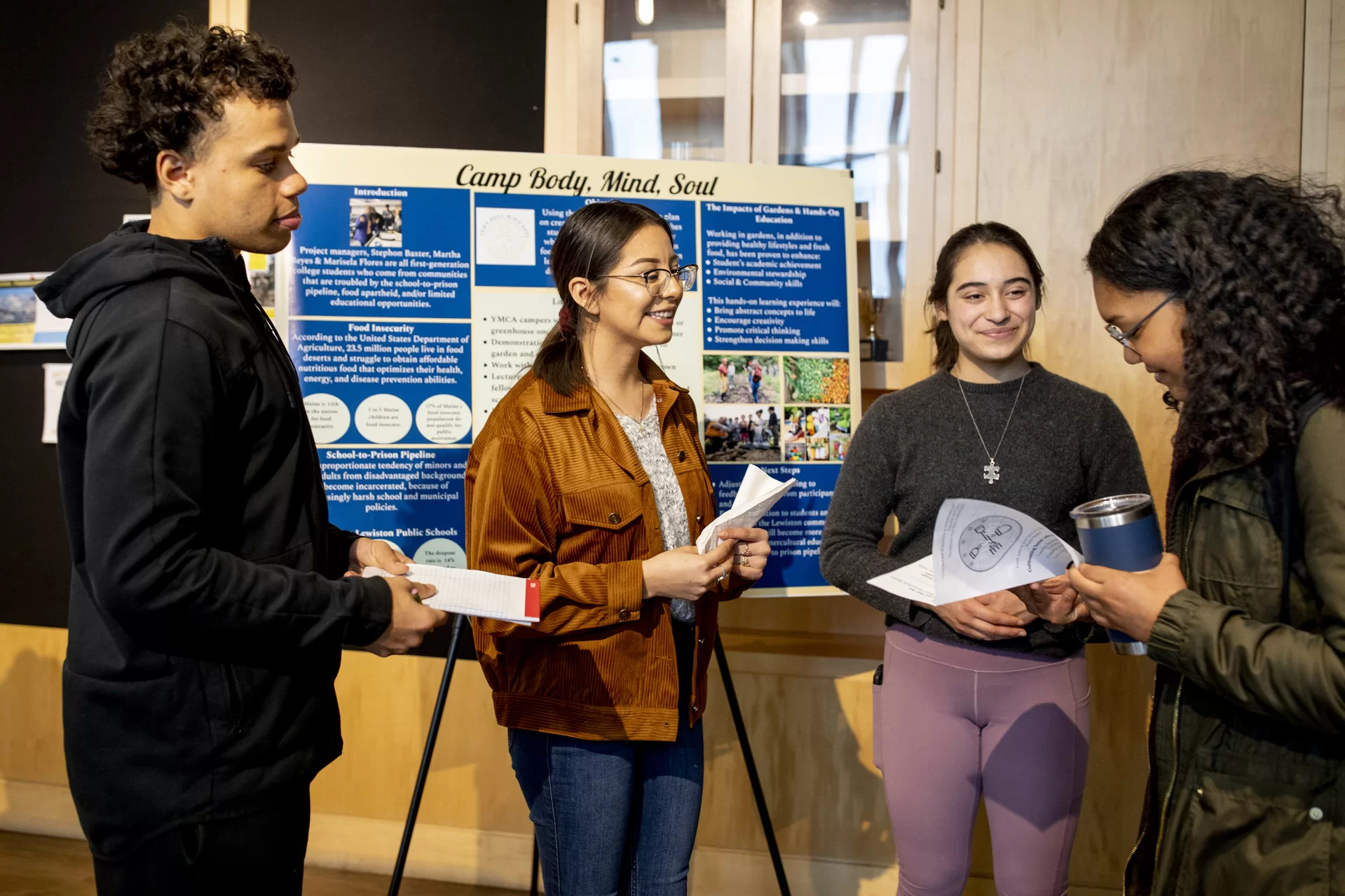 Bates' Kessler Scholars Program will focus on several fronts, including:
Increasing opportunities for first-gen students to participate in "high impact educational practices," such as internships, job shadows, mentored research, community engagement and public service, and study abroad;
Individualized mentoring with faculty, staff, and peers;
Increasing engagement in academic support programs such as the Academic Resource Commons, Mathematics & Statistics Workshop, and the Center for Purposeful Work;
Strengthening a sense of community and connection among first-generation, low-income students; and
Building connections to first-generation Bates alumni, in order to support the success of first-generation students both at Bates and after Bates.
In recent years, Bates has demonstrated success in recruiting, retaining, and graduating first-generation students. The six-year graduation rate of 92.2 percent for first-generation students has tended to be higher than Bates' overall graduation rate of 90.5 percent.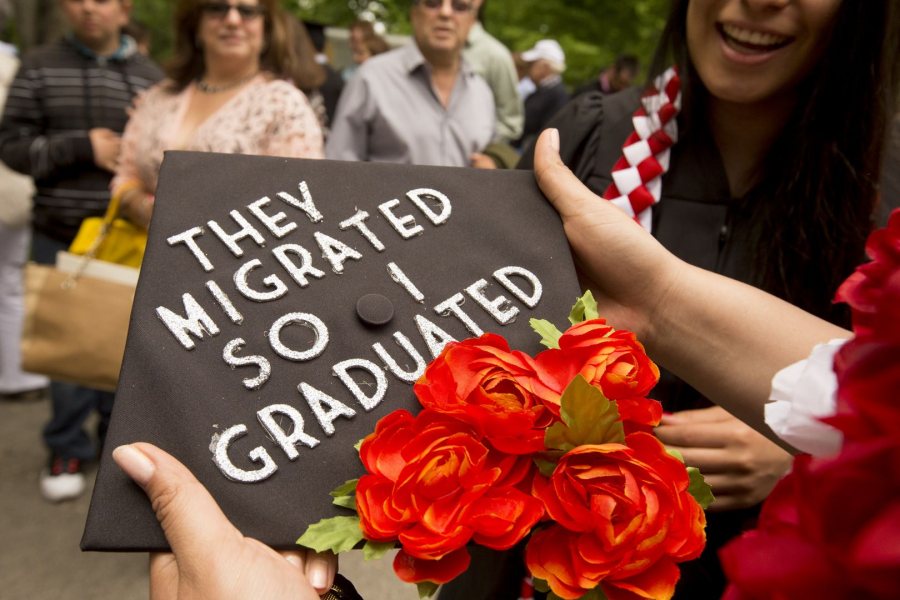 While these graduation rates are high on a national scale, there is opportunity for improvement in terms of the lived experiences of our first-generation students. The college's 2020 Senior Survey showed that while 80 percent of Bobcat First participants felt a sense of belonging at Bates, nearly 80 percent of them indicated that they had to forgo non-paying research or internship experiences for financial reasons, and more than a quarter indicated that they had to forgo study abroad and co-curricular activities.
The Kessler Scholars Program will make it possible for first-generation students to participate in more of these types of experiences, which have been shown to be critically important for a student's personal and professional development.
Founded in 1998 at the University of Michigan, the Kessler Scholars Collaborative will directly impact an estimated 800 first-generation students at 16 colleges and universities that provide cohort-based support systems for low-income, first-generation college students.
Alongside six current Kessler institutions (Cornell University, Johns Hopkins University, University of Michigan, Queens College, St. Francis College, and Syracuse University), Bates joins nine new members: Brown University, Centre College, The Ohio State University, Saint Mary's College of Indiana, University of California Riverside, University of Dayton, University of Pittsburgh, Washington University in St. Louis, and University of North Carolina–Chapel Hill.
The American Talent Initiative is a Bloomberg Philanthropies–supported collaboration between the Aspen Institute's College Excellence Program, Ithaka S+R, and a growing alliance of colleges and universities dedicated to substantially expanding opportunity and access for lower-income students.
View Comments