The Class of 2022 gathered for their class photo at Garcelon Field this morning. Wrapping up a college career is hard work, but the seniors did a good job, showing up only fashionably late.
Here's a time-lapse video of how it went down:
The class photo included toasts with sparkling wine that were delivered in two directions. Longtime Bates dean James Reese toasted the seniors, saluting their resilience and achievement. Then the seniors were asked to toast the incoming Class of 2026.
At first, with good humor, the seniors — certainly not ready to give up their seniority just yet — booed rather lustily when Christine Schwartz, associate vice president for dining, conferences, and campus events, asked them to welcome the soon-to-be Bates newbies.
After all, when one class arrives, one leaves.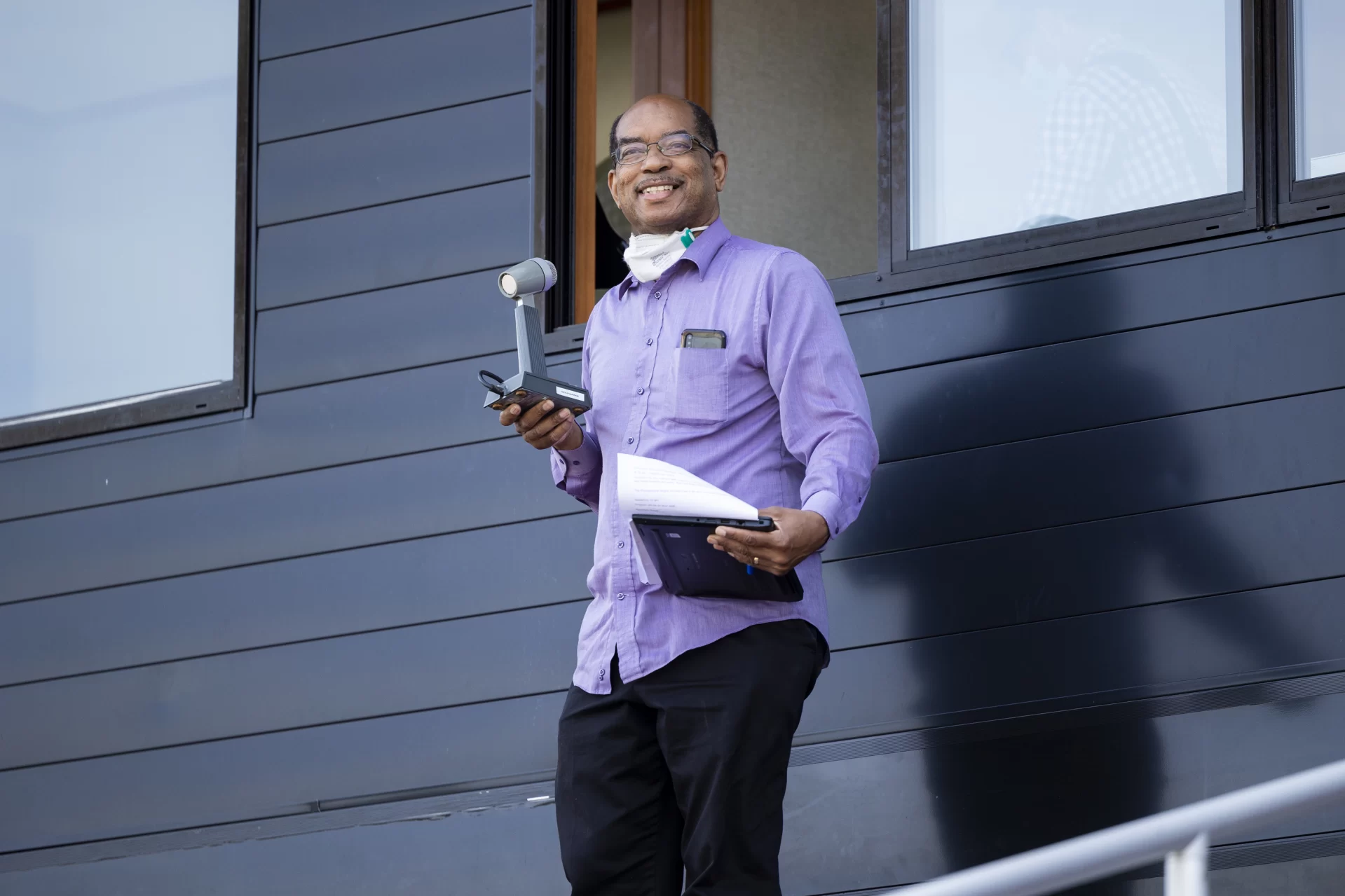 But good spirits prevailed, the seniors raised their cups high, and the toast was made. After a cheer of "Great Day to be a Bobcat!" another ritual of Commencement was in the books.
Then everyone departed Garcelon, much quicker than back in May 1960, when the annual all-college photograph — everyone: students, faculty, and staff — was pranked. A fence encircled Garcelon Field in those days, and during the photo session someone chained and locked all the exits.
"And no one had keys," recalled legendary Bates admission dean Milton Lindholm '35 back in 2005. "Then someone remembered the basement door to Alumni Gym. It took an hour for us all to depart, single file, through the locker room and out to the campus. It was a prank in the best sense: no harm was done."
View Comments