Last Saturday's NCAA East Regional Championship on the campus of Bowdoin College did not go as planned for Bates men's cross country captain Ryan Smith '23 of Westport, Conn.
Reason being: He lost one of his shoes within the first mile of the 8K race.
"My shoe was loose because someone stepped on it, so I looked behind me and saw like 100 runners in pursuit," Smith said. "I couldn't afford to slow down to fix it. I kicked the shoe into the woods and kept going."
Remarkably, Smith finished 11th out of more than 200 runners, pacing the Bobcats to a second-place showing overall. The next day, the Bobcats learned they'd qualified for the NCAA Championships for the 11th time in program history.
The women's team survived their race without any shoe-related incidents. But captain Jill Richardson '23 of Auburn, Maine, had a challenge of her own.
The Bobcats always try to run as a pack, but Richardson is, as her teammate Frieda Kickliter '23 of Mobile, Ala., says, "different."
Different in that she's just faster than everyone else — not just on the team, but in the region. Richardson, an All-American in 2021, won Saturday's race by more than 40 seconds, becoming the first Bates women's cross country runner to win the regional championship in 30 years.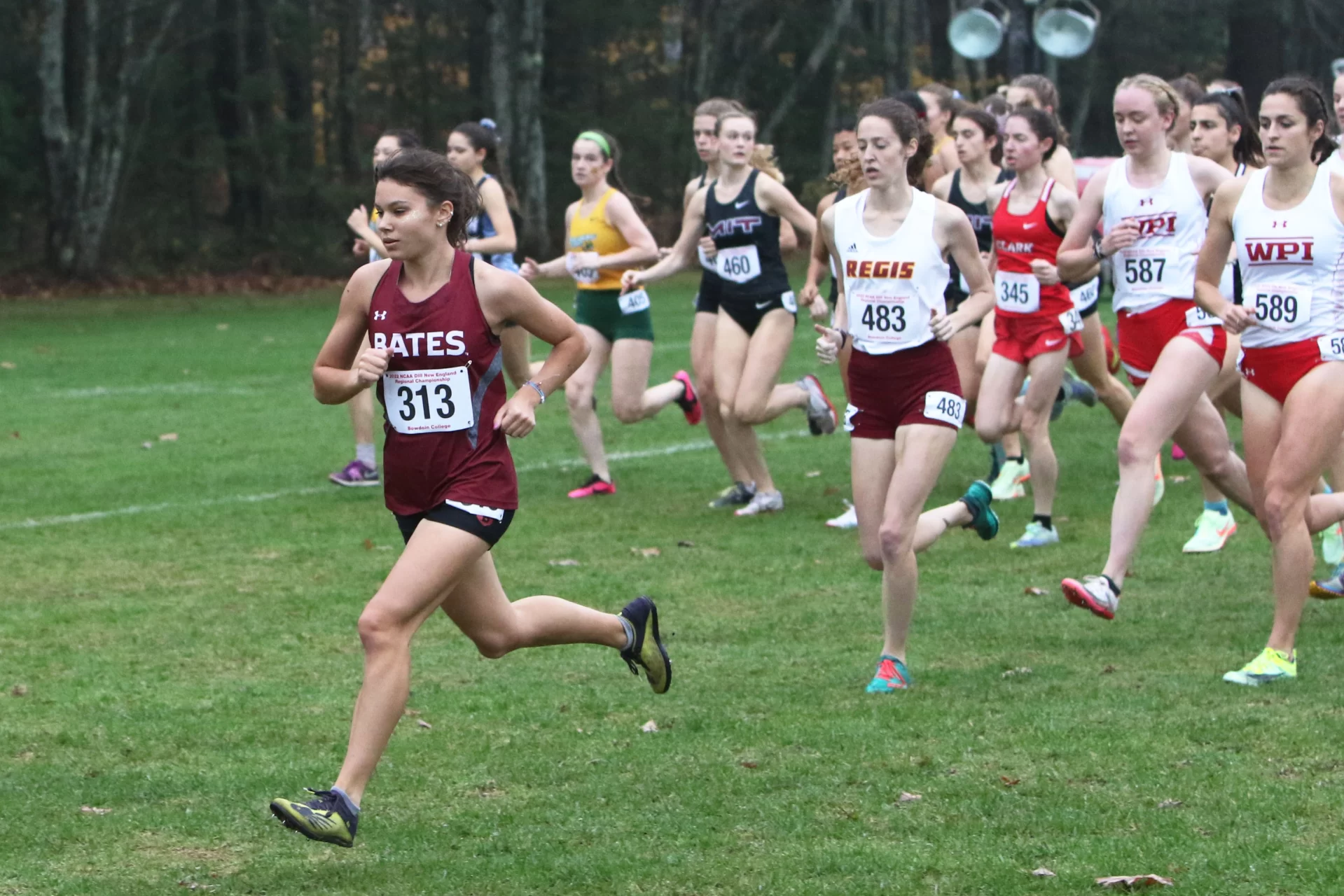 So the challenge for Richardson was simple. How do you pace yourself when you are so dominant there's no one else near you?
"My brother was there, and he called out to me to use the lead bicycle," Richardson said, referring to the bike that leads the race, letting spectators and others know that the runners are approaching. "I thought that seems like a good idea, so I used the bike to pace myself and it worked!"
The women also placed second overall as a team, qualifying for the NCAA Championships for the eighth time in program history.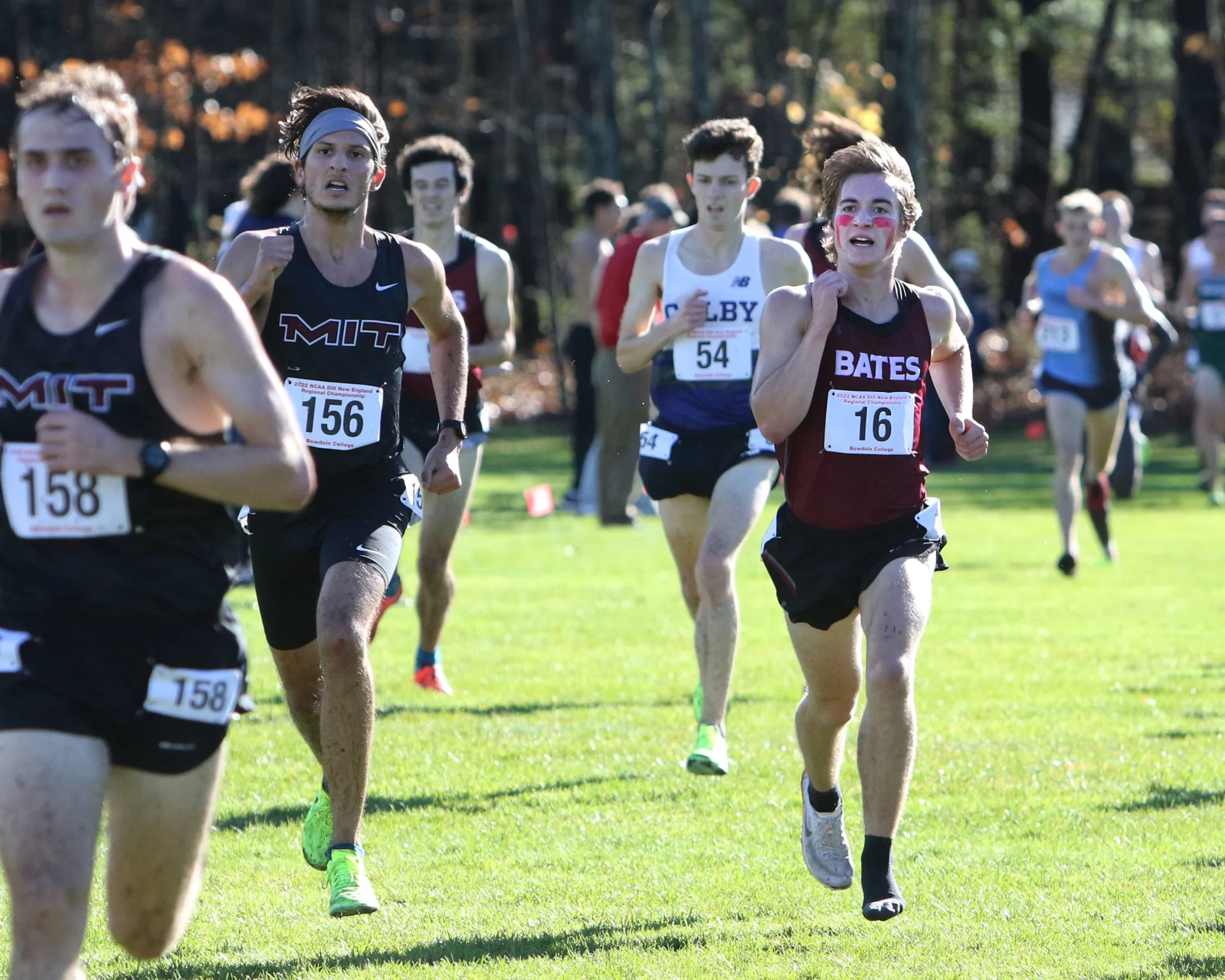 The women and men are now at Michigan State University, preparing for Saturday's (Nov. 19) national meet, but for Smith, it's going to be tough to top the regional.
"I would say it's the most special moment of my cross country career," Smith said. "Not because my shoe fell off and I still did well, but because we as a team achieved so much, together. There were a lot of tears of joy after we crossed that finish line."
View Comments