It's the big Bates fashion event of the year — the 16th annual opportunity for students to wear literal trash and strut down the catwalk while their classmates, faculty, and staff cheer them on.
The outfits at this year's Trashion Show took inspiration from everything from the wild West to Marie Antoinette.
The student EcoReps put on the show in collaboration with Bates Dining, Conferences, and Campus Events. The goal is to bring awareness to the amount and variety of trash the campus produces and thus promote campus-wide sustainability efforts.
Grace Acton '24 of Harvard, Mass., is a stitcher for the Bates theater costume shop, so she knows her way around fabrics. So after waterproofing her leaking car doors with plastic sheeting (the weatherstripping had given way), she knew just what to do with the leftover "fabric."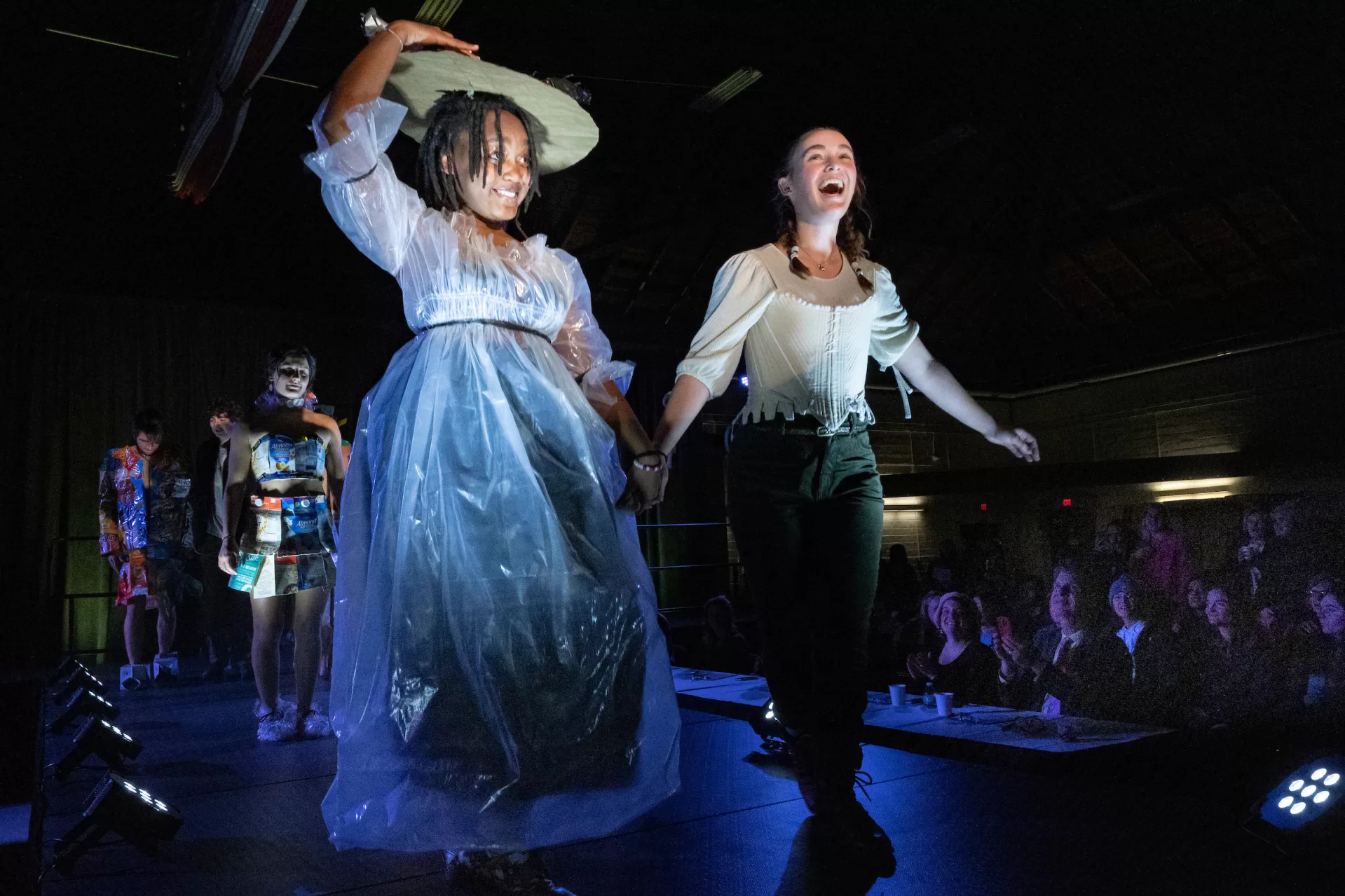 "I love historical fashion and I knew I wanted to do something historical-inspired for this show and I thought, 'Oh, sheer fabric: Marie Antoinette!"
For a couple reasons, including COVID, Acton hasn't had the chance to have her design on the runway until this year.
"It was so special to finally get to do it. I had seen it before I even had done it my first freshman year. I watched the videos, I looked through the slideshows from previous years and I was like, this is the coolest event. So it's so exciting to be back."
View Comments