Just outside Ladd Library, a group of Bates friends chats happily, sending clouds of breath into the still, chilly December air.
From the group steps Frances White '23 of New York City, with a fresh copy of her senior thesis in hand, joined by a new friend from the first-year Class of 2026.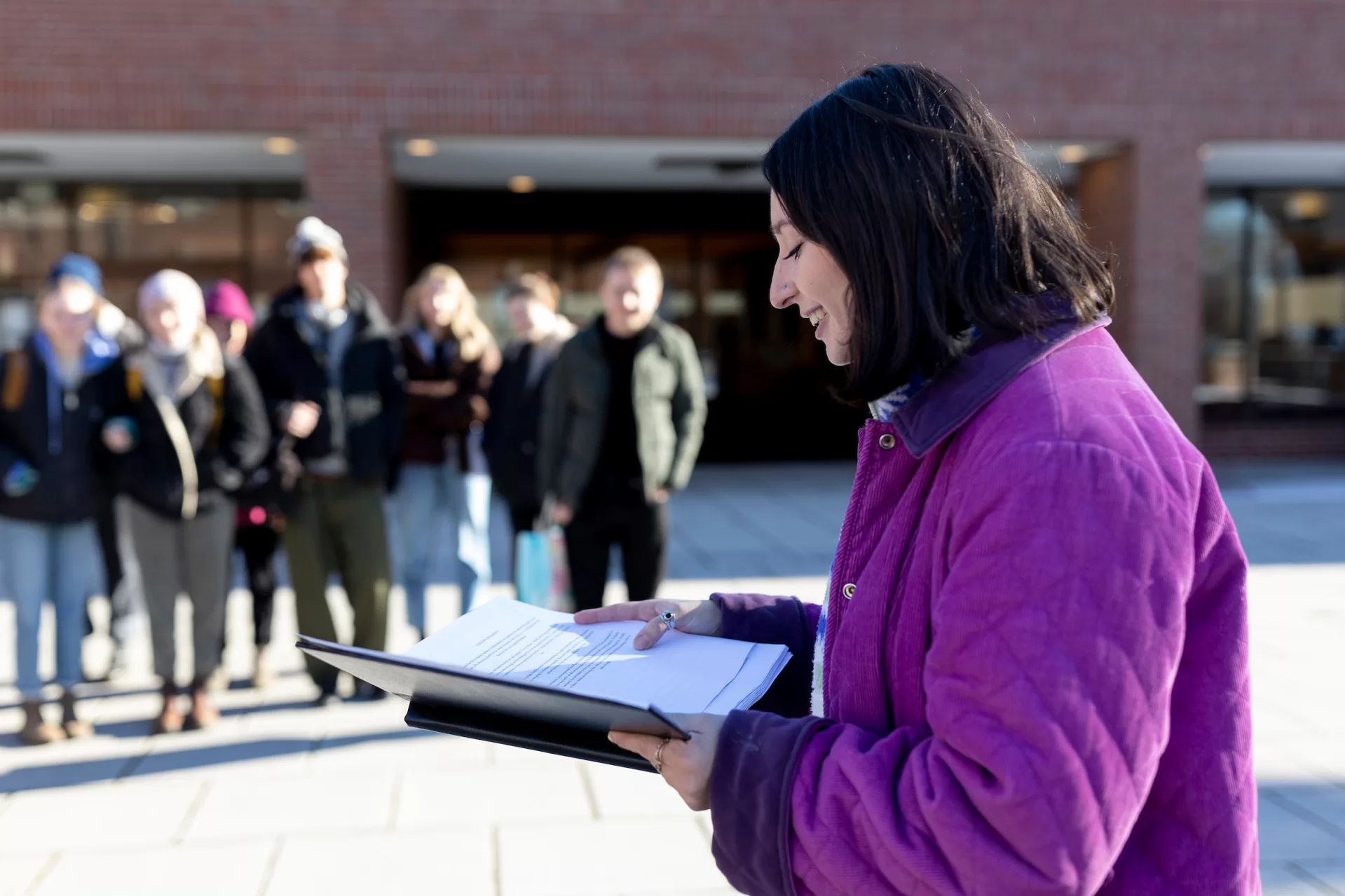 After she reads the acknowledgments page aloud and makes a few jokes (a possible title for the thesis was "Ba-ha-ha Mitzvah"),White holds open a black thesis binder as her helper, Fenna Oliphant-Linden '26 of Bethesda, Md., places the stack of crisp, white pages inside.
Then hugs were had, congratulations and thank-yous were traded, and bottles of champagne and cola were shaken and popped. Another edition of a sweet Bates ritual, melding academics, friendship, and community, neared its end.
At Bates, the emergence of this ritual, of a senior and a younger student binding the senior's thesis, is a fairly recent one, but its significance is timeless.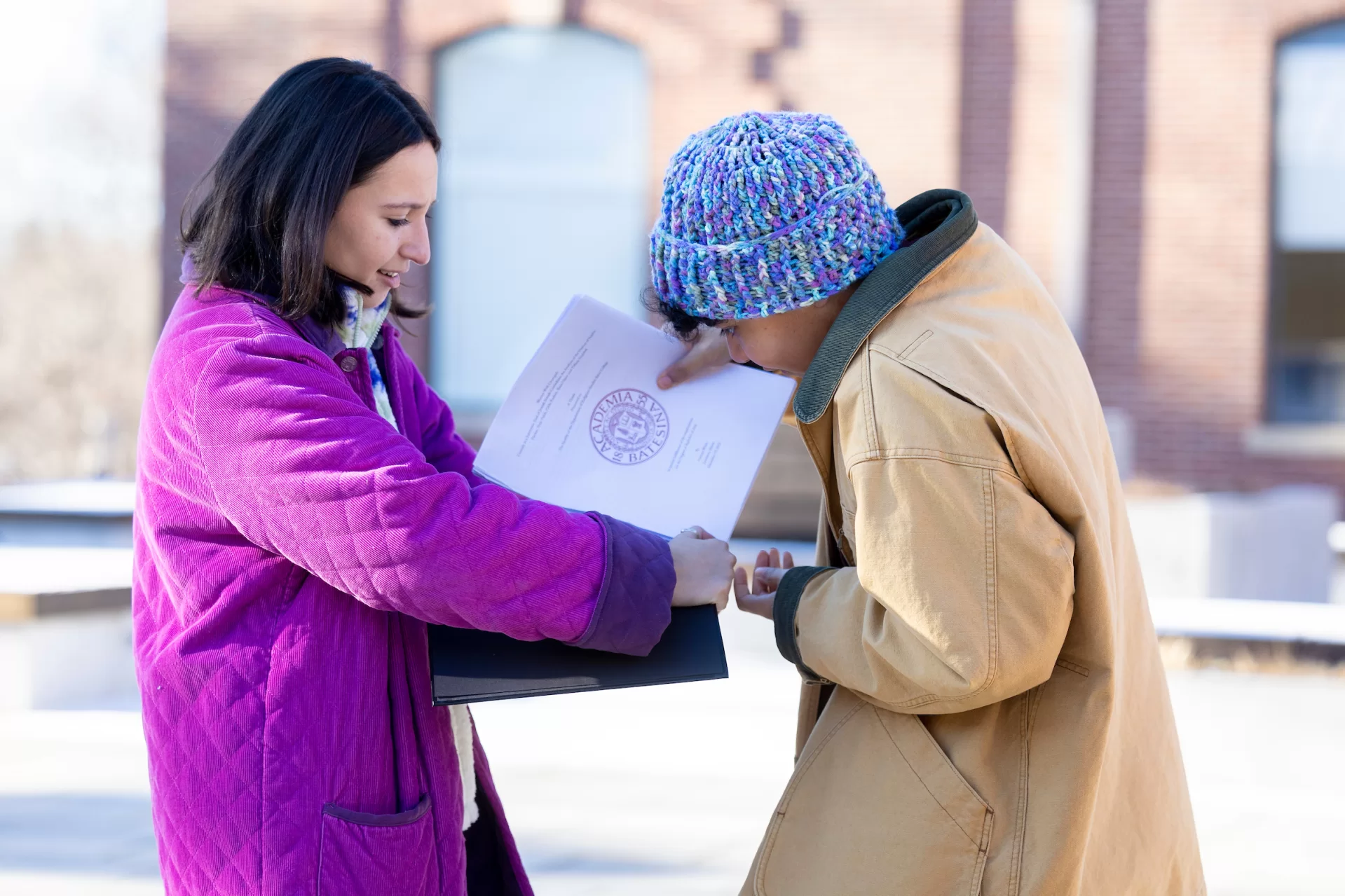 Besides lending a tangible note of capstone accomplishment (all theses are digitally delivered), the ritual gives seniors a chance to bask in their friends' congratulations. The senior also gets to share their gratitude and bring a young friend into what's been called "the Bate cycle."
"I wanted to find a first year who meant a lot to me," White said. And that was Oliphant-Linden. "I knew he was going to be excited and would bring love to it. And he did."
As White waved her completed and bound thesis, laughter filled the air — in more ways than one. White's thesis, "Women with Chutzpah," is about what makes us laugh, specifically "the subversive means of Jewish humor for Jewish women," says White, whose thesis looks at five female Jewish comedians: Sophie Tucker, Toby Fields, Gilda Radner, Ilana Glazer, and Tiffany Haddish.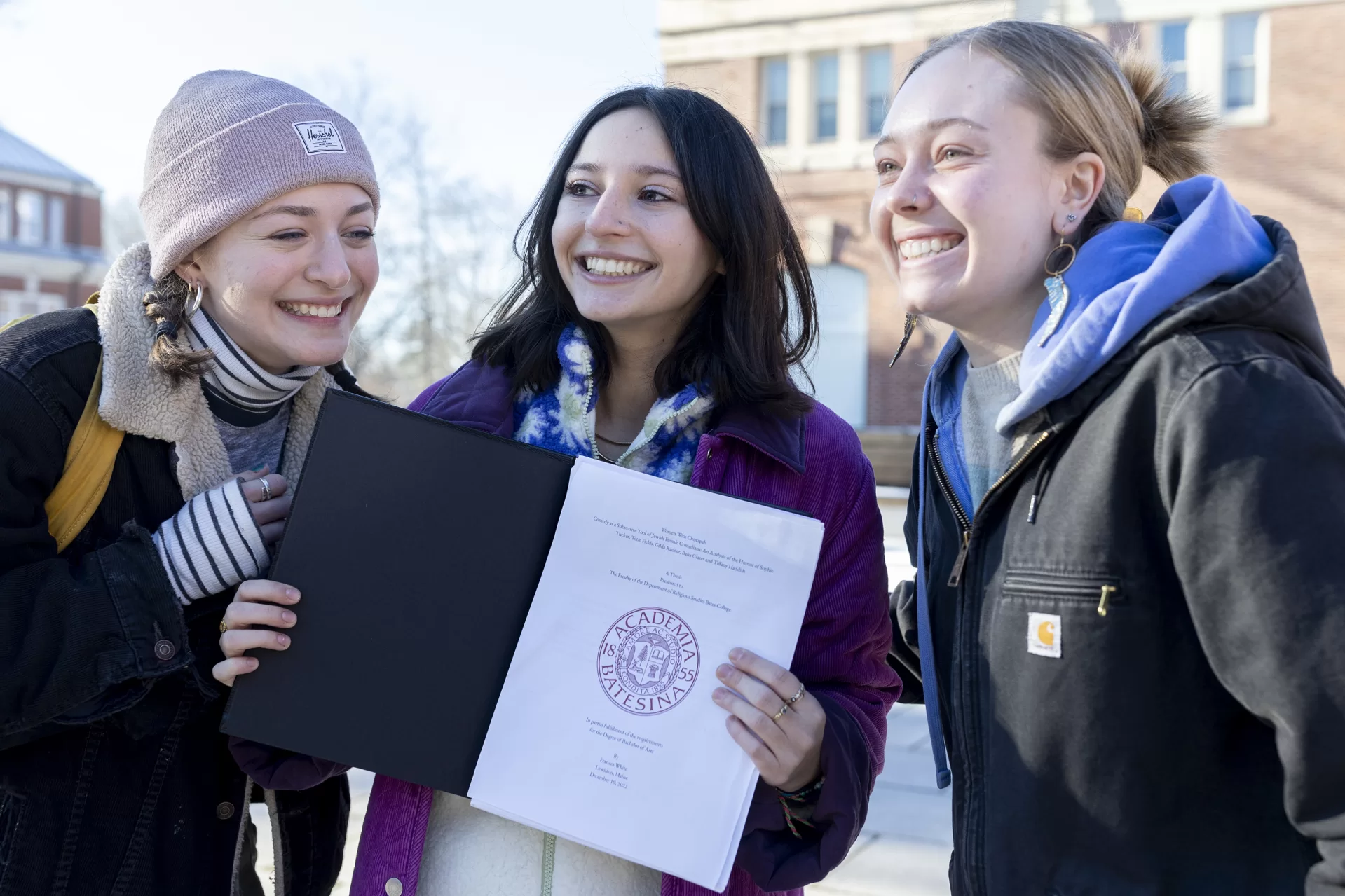 "It was a way for me to take what I love doing, which is making people laugh and using coping mechanisms of humor, and then seeing how that works in scholarly discourse," she explains.
Her thesis adviser, Professor of Religious Studies Cynthia Baker, helped White stay on track and informed about the complex topics she was researching, "like making sure that when I'm using the term 'Jew,' I'm aware of the hegemonic practices around it, making sure that I'm not perpetuating [stereotypes], and making sure the way I talk about Jews is inclusive."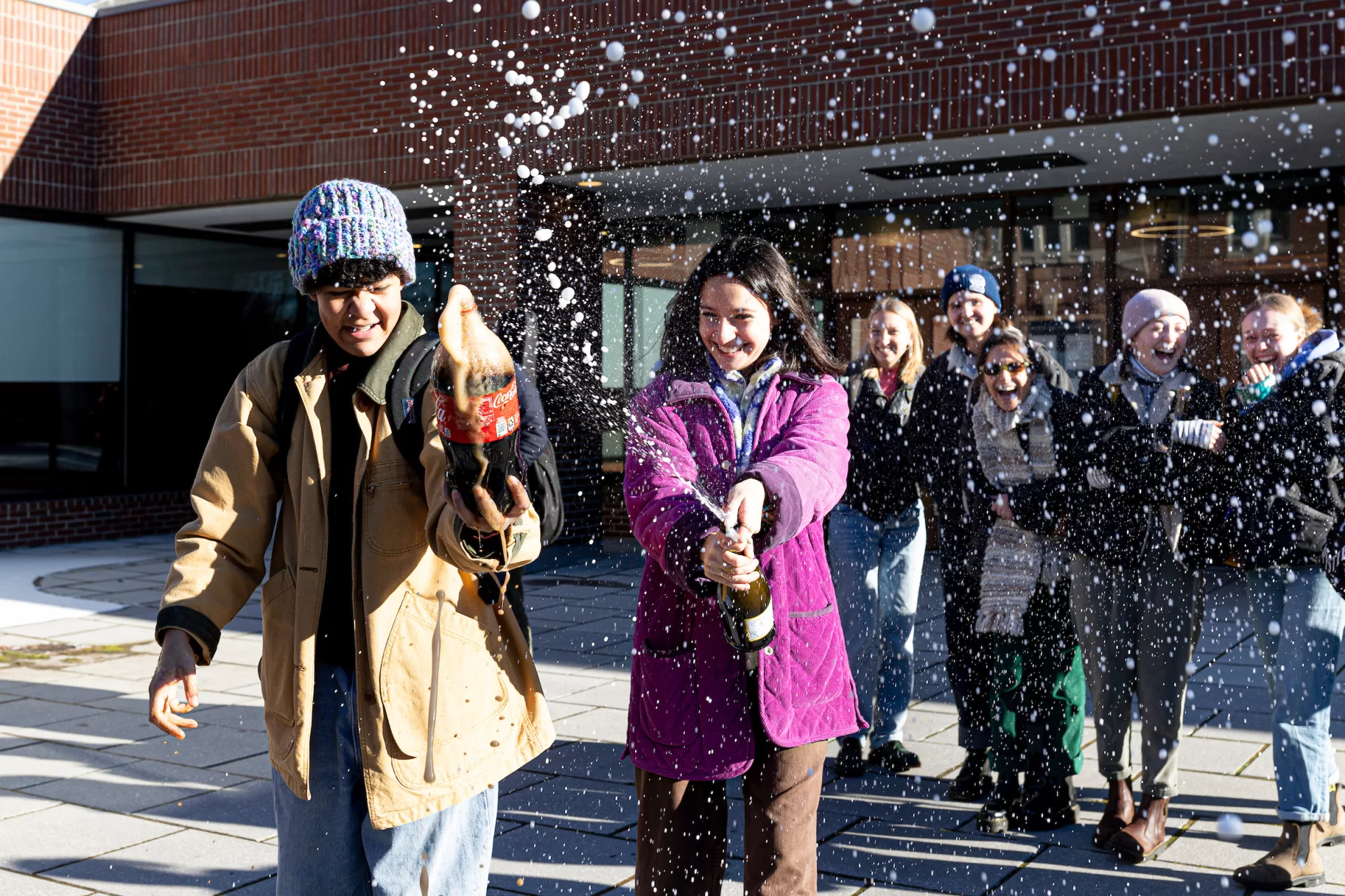 White, who is minoring in Africana, says that understanding conceptualizations of race helped inform the focus of her thesis — in particular, how Judaism can be seen as simultaneously a racial, ethnic, cultural, or a religious identity.
"A big part of my thesis was looking at the idea of making fun of identity, and how humor is different if it's your identity than someone else's," says White. The women in White's thesis used humor to "reclaim Jewish pride in a Jewish body through Jewish women. But when other people are saying or using stereotypes [about Jews], it holds a very different impact."
Reflecting on her thesis experience and the binding ritual, White might've summed up what Bates often means to seniors heading down the home stretch. "Funny and enjoyable — and also kind of empowering and important to myself."