Bates in the News: Jan. 20, 2023
A selection of recent mentions of Bates and Bates people in the news.
President Clayton Spencer
Poison Ivy: How elite colleges divide us — Next Big Idea Club
Evan Mandery, author of Poison Ivy: How Elite Colleges Divide Us, offers Bates and President Clayton Spencer as a hopeful example of how elite colleges can avoid being institutions that merely perpetuate systems of wealth.
Many "elite colleges show [their students] no obvious alternative" to pursuing high-paying jobs in finance and similar career fields, "or at least none with significant status and prestige," writes Mandery in an essay for Next Big Idea Club.
At Bates, Spencer has "defined her presidency around work," writes Mandery, referring to the college's nationally known effort to help students find purpose in their future work, an initiative now driven by the college's Center for Purposeful Work.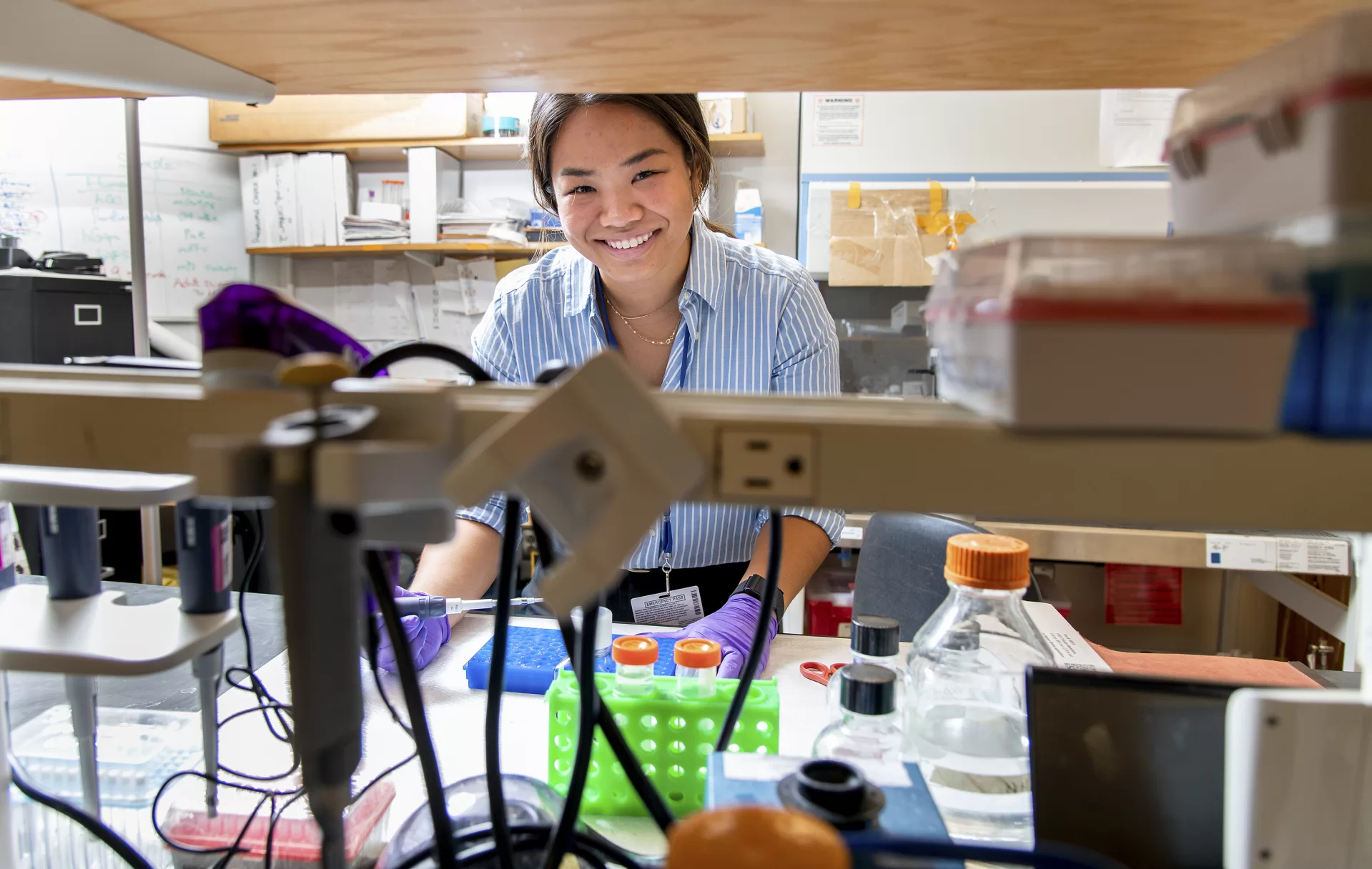 "Under her leadership, Bates opened a center that encourages faculty to connect their courses to discussions of meaning and careers, created practitioner-in-residence positions, and built a course to help students think about the architecture of life. The leading career choices among Bates graduates are education and health care — which respectively attract 17 and 13 percent of the class. At Harvard, the equivalent numbers are two and four."
---
Marshall Hatch '10
Bates College marks MLK Jr. Day with documentary featuring alumnus — Lewiston Sun Journal
The Lewiston Sun Journal covered a visit to campus by Marshall Hatch '10, who took part in a screening and discussion of the documentary All These Sons as part of the college's Martin Luther King Jr. Day observance. The film follows Hatch as he leads the MAAFA project in Chicago, a faith-based residential program in the West Garfield Park neighborhood for adult men of color who are at risk in some way, including some who are rejoining the community after incarceration.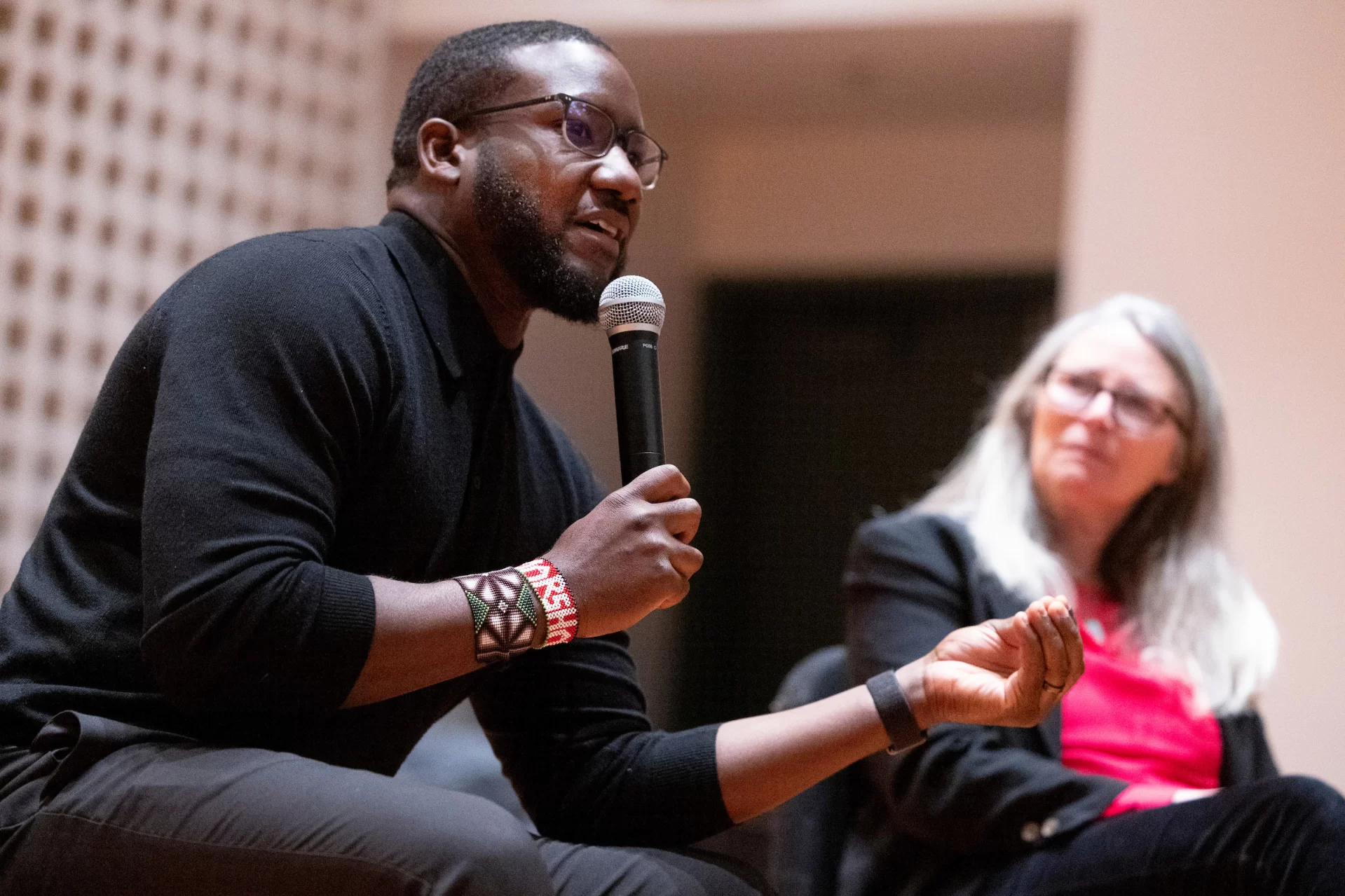 Interviewed after the screening by Mary Pols, media relations specialist for Bates Communications who profiled Hatch for Bates Magazine, Hatch said that "we need to tell a different story" about the young Black men of Chicago.
He told the story of how, in summer 2014, a father and son, both named Samuel Walker, died by gunfire in the West Garfield Park neighborhood a week apart. The media quickly labeled both as gang members, Hatch told the audience in Olin Arts Center, which "set off a fire in me because it immediately dehumanized them. It justified the killings, in a way. It let the reader off the hook about society's responsibility to each other. That's the story I wanted to tell."
The next day, Sun Journal reporter Vanessa Paolella '21 covered the MLK Day keynote address by playwright and actor Keith Hamilton Cobb.
Read the stories:
---
Kristen Cloutier, Harward Center staff
Maine House Democrats discuss their priorities for this legislative session — WMTW-TV
Kristen Cloutier, a staffer in the college's Harward Center for Community Partnerships who is a Maine state representative, was featured in a WMTW story about Democratic women in top leadership positions in the Maine Legislature.
In the Maine house, "for the first time ever, women hold the speaker's gavel and the next two top leadership positions," WMTW reporter Phil Hirschorn says. Cloutier, who is assistant majority leader, tells Hirshorn that her goals include increasing affordable housing in Lewiston and has high hopes for reaching those goals through collaboration.
"I think we're all pretty collaborative folks — my day job is collaboration all the time," says Cloutier, who is assistant director for Harward Center operations and program coordinator for Project Pericles.
---
Bates Dance Festival
Five pros share what they learned in summer intensives — Dance Magazine
In a story about summer dance intensives, Dance Magazine quoted Rebecca Steinberg, a freelance dancer, choreographer, and educator, who described her deep affection for BDF and how the festival has helped her build valuable personal and professional relationships in the dance world.
"What I feel is really unique about Bates is that the schedule is structured around community. We take classes together, have meals together and hang out at night. There's no hierarchical separation between the faculty, staff and students. It's allowed me to sustain meaningful relationships with people that last much longer than the time we spent at the festival together.
"Creating impactful communities inside the dance world is something that is incredibly important to me. And Bates continues to be a great fit for me because we share that ethos in practice, not just in language."
---
Candace Johnson '22
From health care to voting, immigrant-led group eases challenges for new Mainers — Beacon
Candace Johnson '22, co-executive director of the community-based organization AK Health and Social Services, spoke with the Beacon about the work of providing access to healthcare, as well as accurate public health information, for the Mainers that the nonprofit serves, including immigrants, refugees, asylum-seekers, and BIPOC communities in Lewiston-Auburn.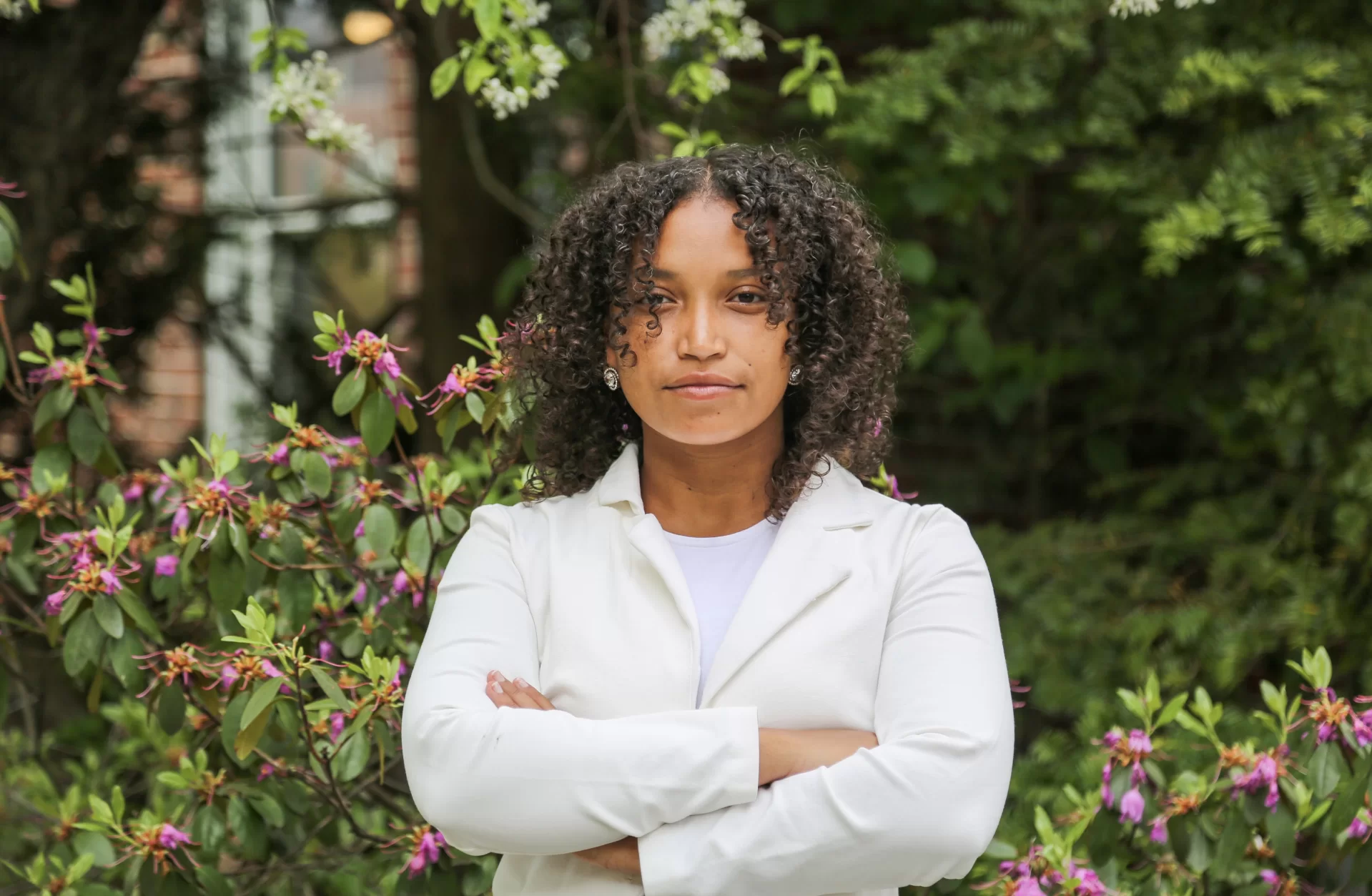 Among its programs are vaccine clinics, and "we always are surprised" by the large number of people who show up, says Johnson. In addition to a vaccine, they also receive good guidance. "All the negative stuff they hear" about vaccines, "we're there to debunk it," Johnson says.
---
Charis Loveland '02
How leaders can combat burnout on their teams this winter — Inc.
Depending on where you are on this planet, winter days can "feel like Groundhog Day sometimes, even if you love your job," Amazon Web Services executive Charis Loveland '02 tells Inc. for a story about how leaders can help their teams get through the challenges of a long winter.
Winter can bring "this feeling of dread or anxiety upon going into work, anxiety right upon waking, difficulty switching off at the end of the day, being over focused on work," she says.
As manager of Amazon's emotional intelligence leadership program, Loveland delivers training for thousands of Amazon employees and partners. Among other tips, Loveland suggests scheduling regular time off — whether a day during the month or a few minutes every day — in order to be fully on at work.
It also helps to understand and embrace one's daily ups and downs, says Loveland, noting that people tend to focus best in 90-minute spurts three times a day. "The way to make the most of it is to leverage your natural cycles."
---
Ken Kolb '98
The cost of unity — Greenville News
Ken Kolb '98, a professor of sociology at Furman University, is part of an investigative team of academics and journalists who say that urban redevelopment in Greenville, S.C., is forcing families out of historically Black neighborhoods.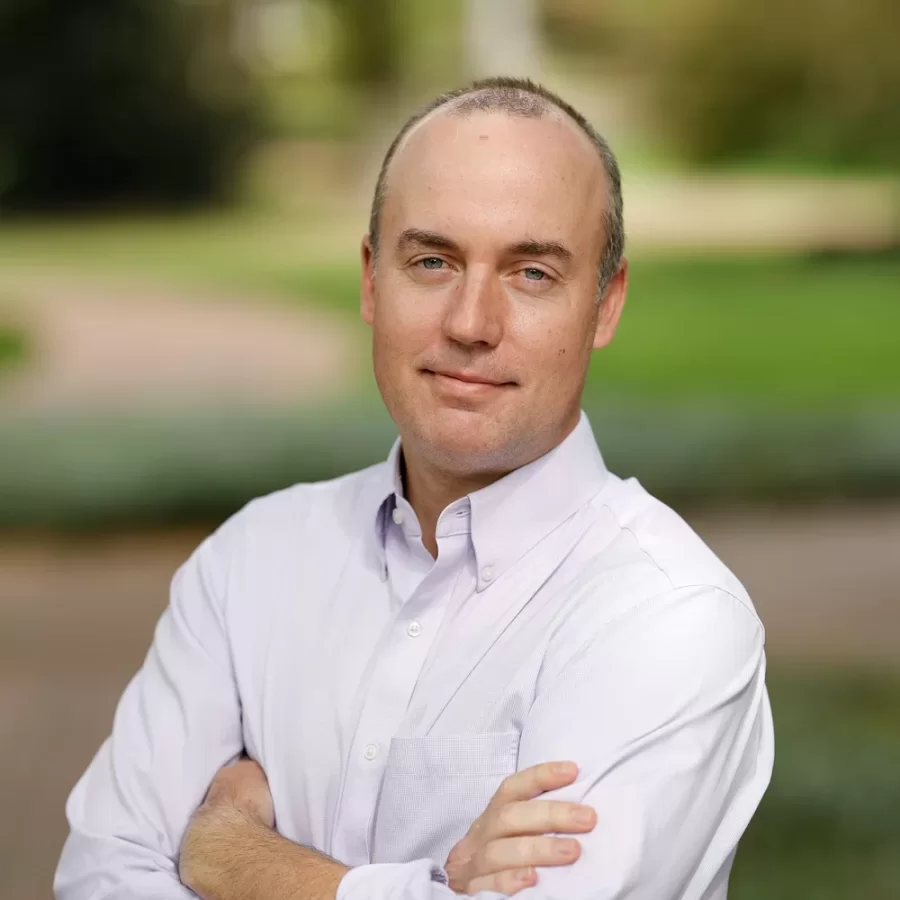 Published in the Greenville News, their six-part series, "The Cost of Unity," documenting gentrification and racial displacement in Greenville, S.C., and "the staggering loss of Black residents from a city with one of the highest racial economic disparities in the Southeast," the reporters say.
The author of Retail Inequality: Reframing the Food Desert Debate, Kolb and his colleagues contributed both research and visual representation of data — interactive maps, charts, and graphs — for the series.
Kolb also contributed an opinion piece about his research, explaining how "Greenville's neighborhoods today are still shaped by the legacy of racist real-estate practices of the past," such as racially restrictive covenants that were "written into property deeds going back to the early 1900s, forbade the sale of homes to non-white buyers."
---
Anthony Phillips '10
Truck parking is top issue for drivers — Transport Topics
Last November, the Philadelphia news media published extensive profiles of Anthony Phillips '10 as he ran for — and won, with 89 percent of the vote — a seat on the Philadelphia city council.
All politics is local, said the late Tip O'Neil, a truism that led to a trade publication on trucking focusing on Phillips as he tries to find a solution to a local issue affecting his Philadelphia district, and many neighborhoods across the country: commercial truckers who park their rigs in residential areas.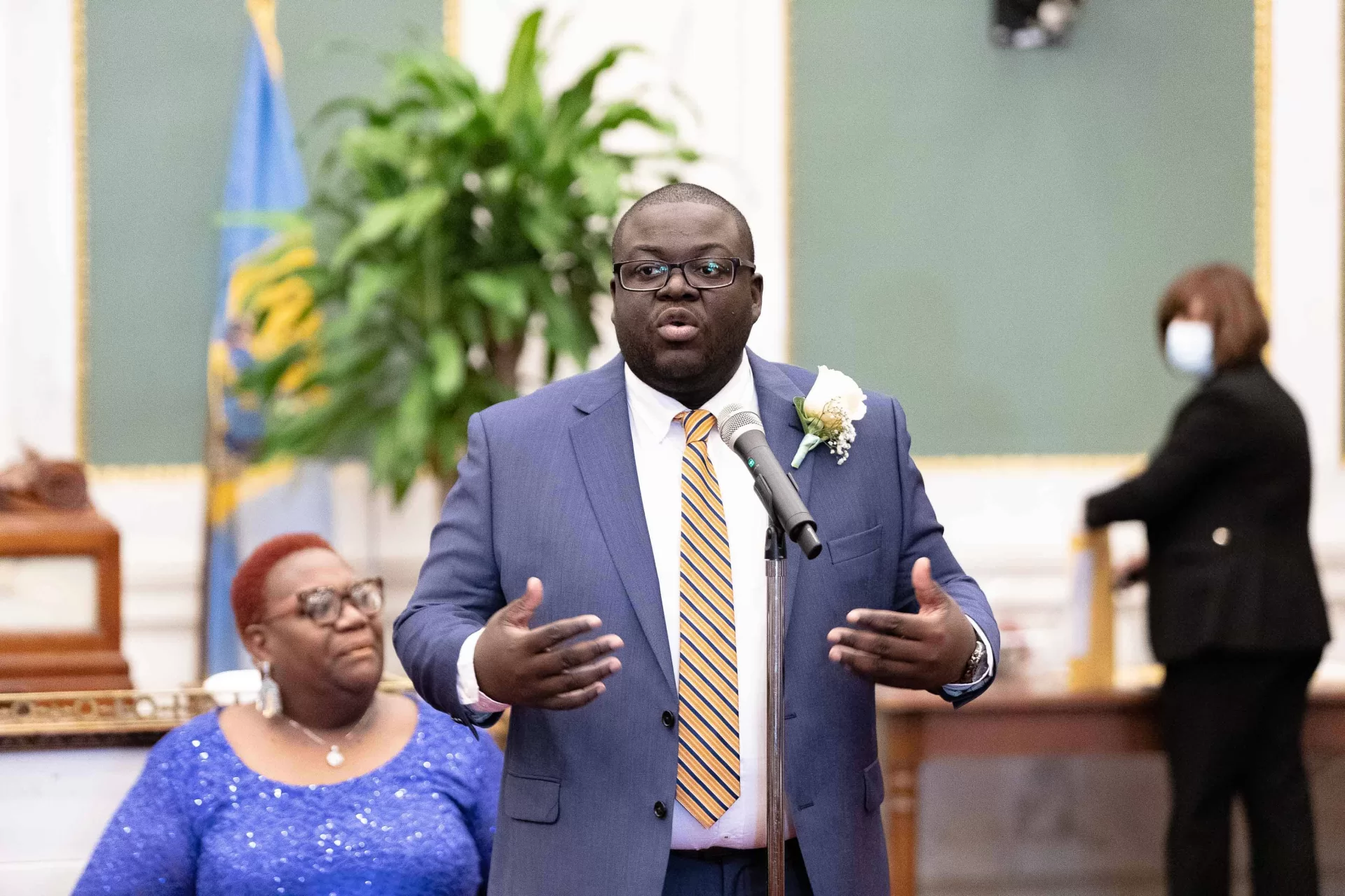 The national trade publication Transport Topics notes the problem and reports on Phillips' effort to find a solution.
"It is understandable that the drivers of these trucks — many of whom live in the neighborhoods in which they are parking — need somewhere to park their vehicles when they are home for a few days after several weeks on the road," Phillips said. "But it is unfair to residents who view these vehicles as a quality-of-life and public safety concern."
---
Kiernan Majerus-Collins '18
A big bipartisan opportunity to strengthen Maine's democracy — Portland Press Herald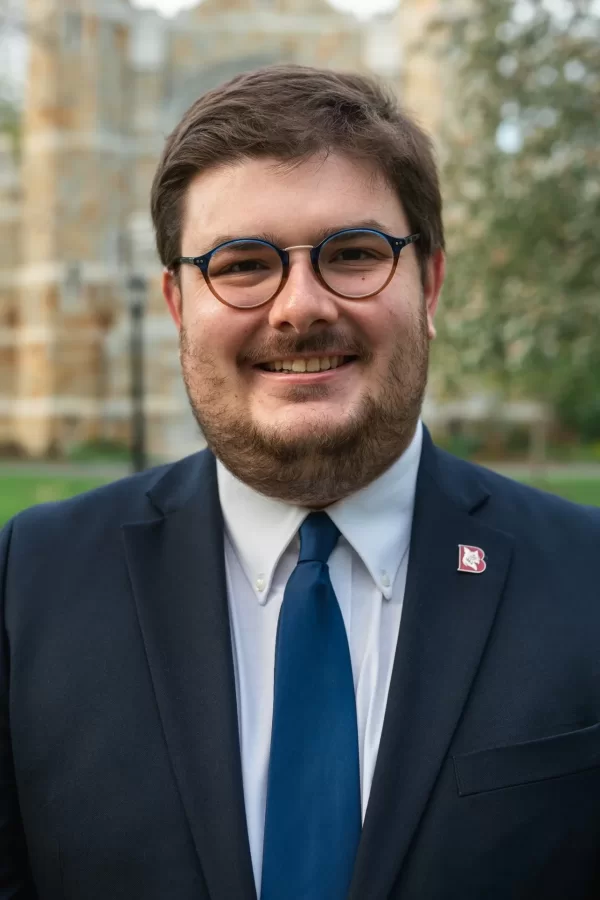 In an opinion piece for the Portland Press Herald, Kiernan Majerus-Collins '18 writes that while "voting rights are vigorously protected" in Maine, the state's democratic system has flaws, including the fact that constitutional officers — secretary of state, state treasurer, and state attorney general — are selected by state legislators, not by voters.
"Our system of letting state legislators decide is extremely rare. The reason most states elect these offices is obvious: They are important jobs tasked with making critical decisions; the voting public deserves to decide who should hold them.
---
Ghasharib Shoukat '20
Our wheat problem — The Express Tribune
Wheat is a staple food in Pakistan, and while government policy efforts seek to increase domestic production, climate change is posing challenges and opportunities, writes Ghasharib Shoukat '20, head of product at Pakistan Agriculture Research in a co-authored article in Express Tribune.
"Climate change poses problems for Pakistan as it does for many other countries," the authors write. "However, it also creates opportunities. Changing rainfall patterns have resulted in higher precipitation in some of the arid areas in Balochistan and Sindh. And this has expanded the potential area for wheat."