Bates in the News: Nov. 3, 2023
A selection of recent mentions of Bates and Bates people in the news.
---
The Lewiston shootings and Bates
The local, national, and international media reporting on the Oct. 25 shootings in Lewiston wrote many stories that involved Bates and Bates people, with queries coming from outlets including the BBC, USA Today, and The Washington Post.
The Boston Globe interviewed President Garry W. Jenkins for a story published the night after the shootings, in which Jenkins praised the efforts of the Bates staff to support students during the shelter-in-place order that existed from 8 p.m. on Oct. 25 to 5 p.m. on Oct. 27.
Many students spent the first night of the shelter order away from their residences in various Bates buildings, including the library.
"I heard many stories of faculty who have supported them, staff who were there supporting them," Jenkins told the Globe. "Our staff did an amazing job, many of whom were here overnight because they were sheltering in place but then they turned around to provide food for our students." Jenkins also appeared on Laura Coates Live on CNN on the night of Oct. 26.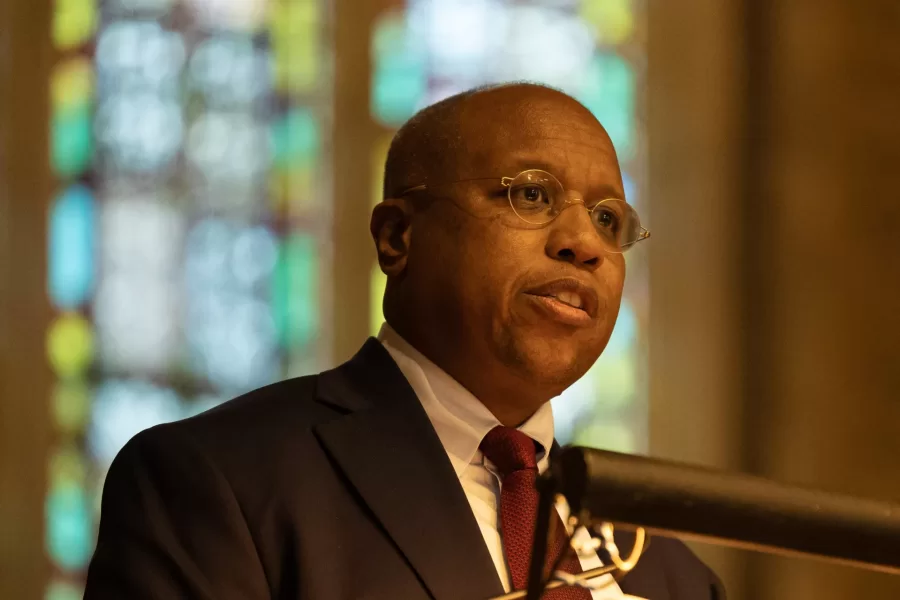 Bates faculty members shared their expertise with the media as the crisis unfolded. In an interview with WCSH-TV that aired on Oct. 26, Associate Professor of Sociology Michael Rocque talked about how the focus of his academic expertise — mass shootings in America — has hit home.
"I'm concerned about all of my students and my friends who work at Bates and in the community," he said, in the early hours of the crisis, "and hoping that they are staying safe and that they're getting what they need." Rocque also wrote about the shootings in a column for the Daily Beast.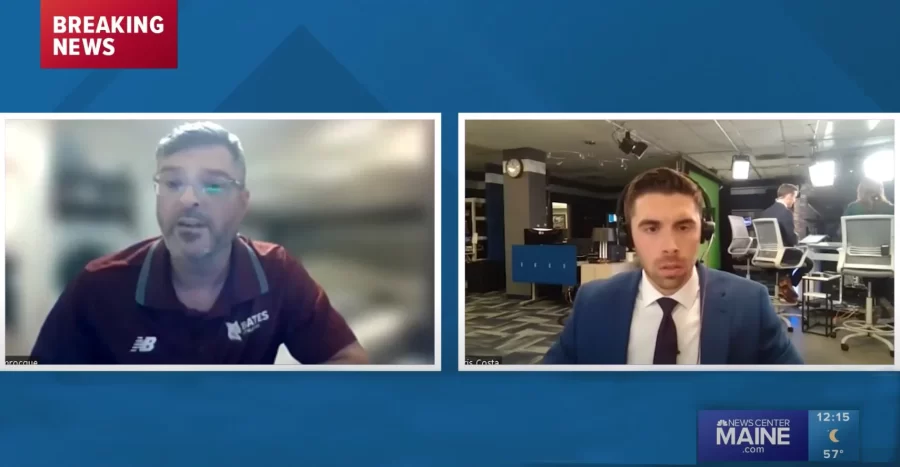 In his research, Rocque said, "we know that there are certain types of laws that don't necessarily restrict people's freedoms, but also can be helpful in preventing these types of attacks," such as gun permits and bans on large-capacity magazines.
"The first reaction is frustration that we've been trying to put out information about why these attacks happen, how these attacks happen, and what type of policies are seemingly effective," he said. "And it does not seem as if there's any traction. And we find ourselves in a position where now we're attacked at our own home and that feels personal. And so there's frustration, there's sadness, and a little bit of anger as well."
Assistant Professor of Environmental Studies Tyler Austin Harper wrote about the responsibilities of gun owners for The Atlantic in a piece titled "How Much Blood is Your Fun Worth?"
In addition, media outlets interviewed Bates students about their experiences during the shelter-in-place order. Bates alumnus Paul Blume '98, a reporter for television station KMSP in Minneapolis–St. Paul, interviewed Kaitlyn O'Shaughnessy '26 and Cole De Magistris '24 via Zoom for a story published Oct. 26.
At the end of his report, Blume showed viewers his Bates sweatshirt. "I'll be wearing it home tonight. We're all in the Bates community."
All statements made by Bates during the crisis are available on the college's Emergency Management site.
---
Pubali Chakraborty, economics
'Micro-firms' could be holding back women from finding employment — Business Standard
Featured in Business Standard (Oct. 3, 2023), a research paper coauthored by Assistant Professor of Economics Pubali Chakraborty suggests why India has one of the world's lowest rates of female workforce participation.
Chakraborty's coauthor is Kanika Mahajan, associate professor of economics at Ashoka University in India, and their paper appears on the Centre for Economics Data and Analysis website.
In India, larger firms have proportionately more female employees, but India's economy is dominated by micro-firms that have fewer than 10 employees.
According to reporter Vasudha Mukherjee, larger firms are able attract more women through non-wage benefits such as maternity benefits, child care facilities, and work-from-home options.
In addition, larger firms may be better placed to invest in such benefits because they have higher revenues and profits, and also because it is more cost-effective to provide such services and infrastructure for a bigger worker pool than for a handful of workers. These possibly indicate that bigger firms are able to attract more women due to these non-wage benefits.
---
Anna Cote '25 and Paige Cote '23
Auburn's Anna and Paige Cote fueling Bates' success — Lewiston Sun-Journal
The Lewiston Sun Journal (Oct. 28, 2023) profiled two sisters from Auburn, Maine, who are "key players in one of the best seasons in program history," writes reporter Nathan Fournier.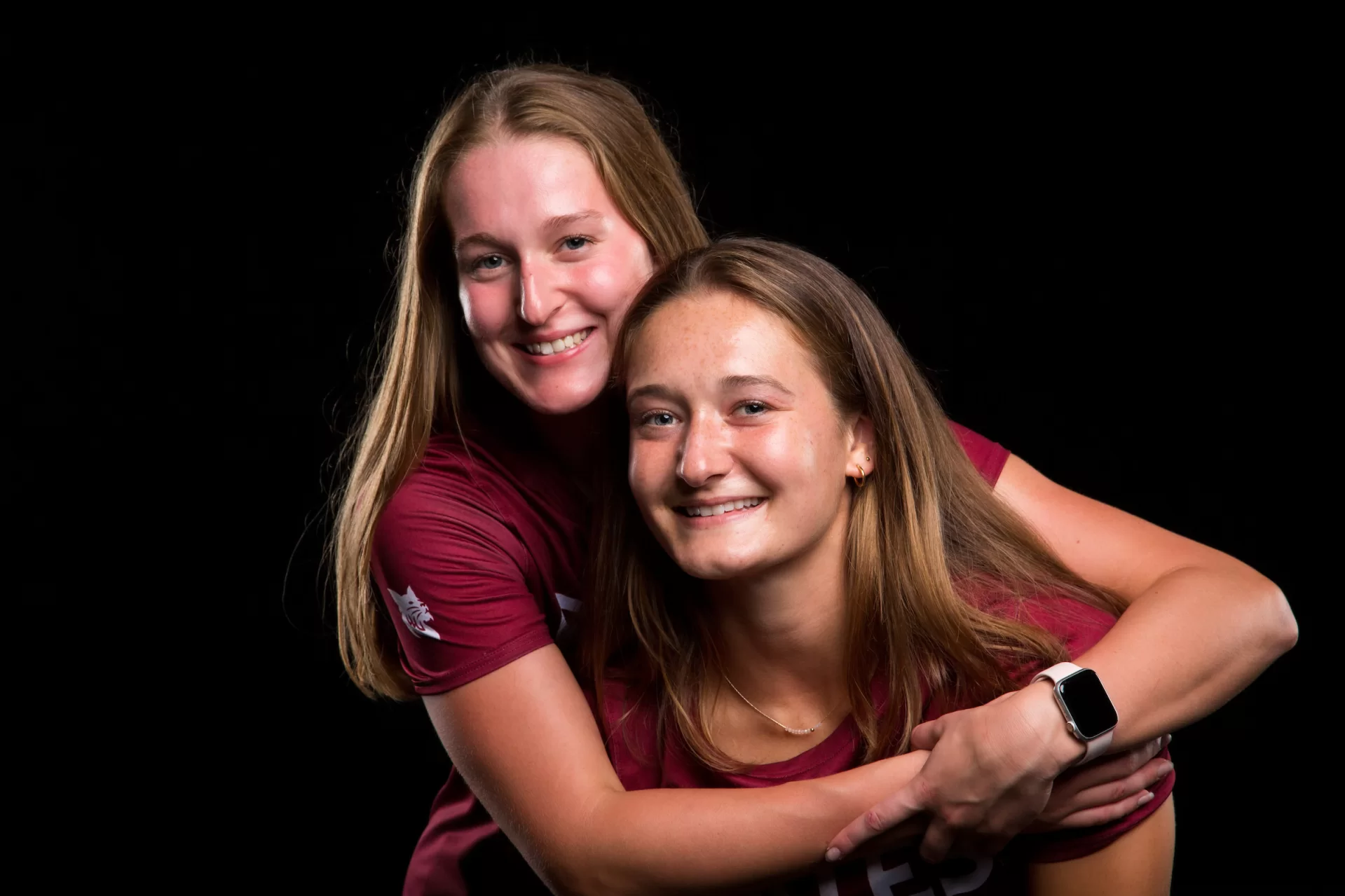 In high school, said Anna Cote '25, she initially "didn't want to play at the same school as my sister, but I saw how much fun she was having with her team. It's very different from other colleges in how much everyone loves this sport."
Paige is happy with her sister's decision to attend Bates. "I think we connect super well. It's awesome to share this great experience and the game that we love. It's just awesome to spend more time together."
Following a NESCAC quarterfinal win on Oct. 31 vs. Bowdoin, Bates will play a semifinal game vs. Williams at Middlebury, the tournament host.
Lynne Lewis, economics
For Fat Bear Week, a close-up look at lifestyles of the fat and famous — The Washington Post
The Washington Post (Oct. 3, 2023) quotes Lynne Lewis, Elmer W. Campbell Professor of Economics, in a story about the exploding popularity of Fat Bear Week at Katmai National Park and Preserve in Alaska.
Hosted by the park, Fat Bear Week is an event and online competition highlighting the pre-hibernation bulking up of brown bears as they gorge themselves on salmon from the park's rivers, including Brooks River.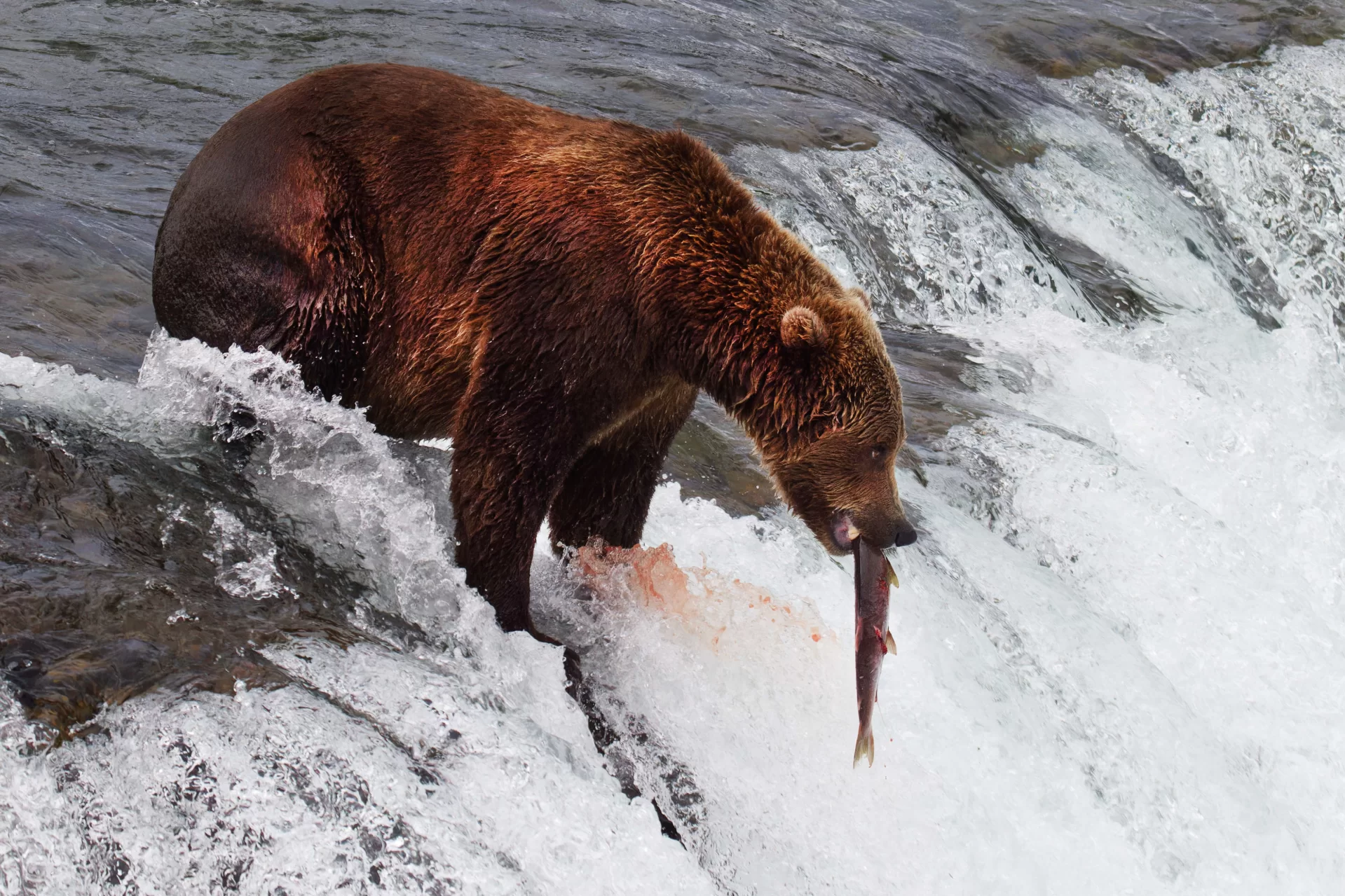 With the National Park Service unable to say if park visitation is up because of Fat Bear Week, the Post turned to Lewis, who is working on a survey of visitors. She tells reporter Natalie B. Compton that "visitation has exploded" and that contributing factors might be nature cams stationed at Brooks River, plus the popularity of Fat Bear Week.
In related news, Lewis, who retires from the Bates faculty in 2024, and fellow scholars have offered a new theory about the value of "charismatic" wildlife, such as the salmon-eating Fat Bears. The theory has implications for how government agencies assign damage values if such an animal is poached or accidentally killed. Their findings were published recently in the Journal of Environmental Economics and Management.
---
Bates rowing
The 58th Head of the Charles Regatta — Harvard Crimson
A photo essay by the Harvard Crimson (Oct. 23, 2023) features a striking image of the Bates and Bowdoin men's varsity fours racing side by side underneath the famously narrow Eliot Bridge. The Bates men's team wore pink rowing suits for cancer awareness.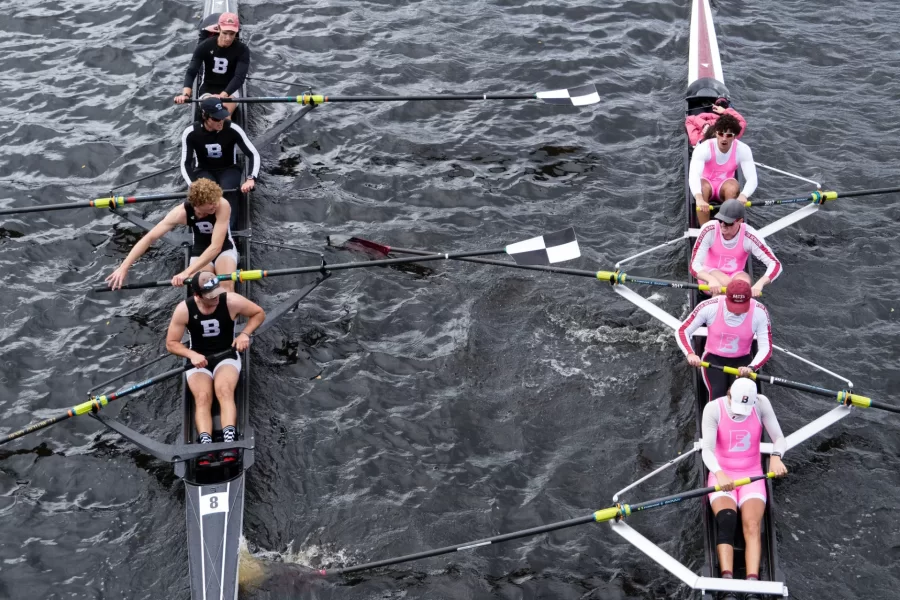 ---
Frank Coffin '40
A new biography of the late Judge Frank M. Coffin does a remarkable man justice — Portland Press Herald
A Portland Press Herald review of the new biography of Frank Coffin '40, A Man for All Branches, tells the story of "one of the state's most upbeat, likable, and productive figures of the late 20th century," writes reviewer William David Barry.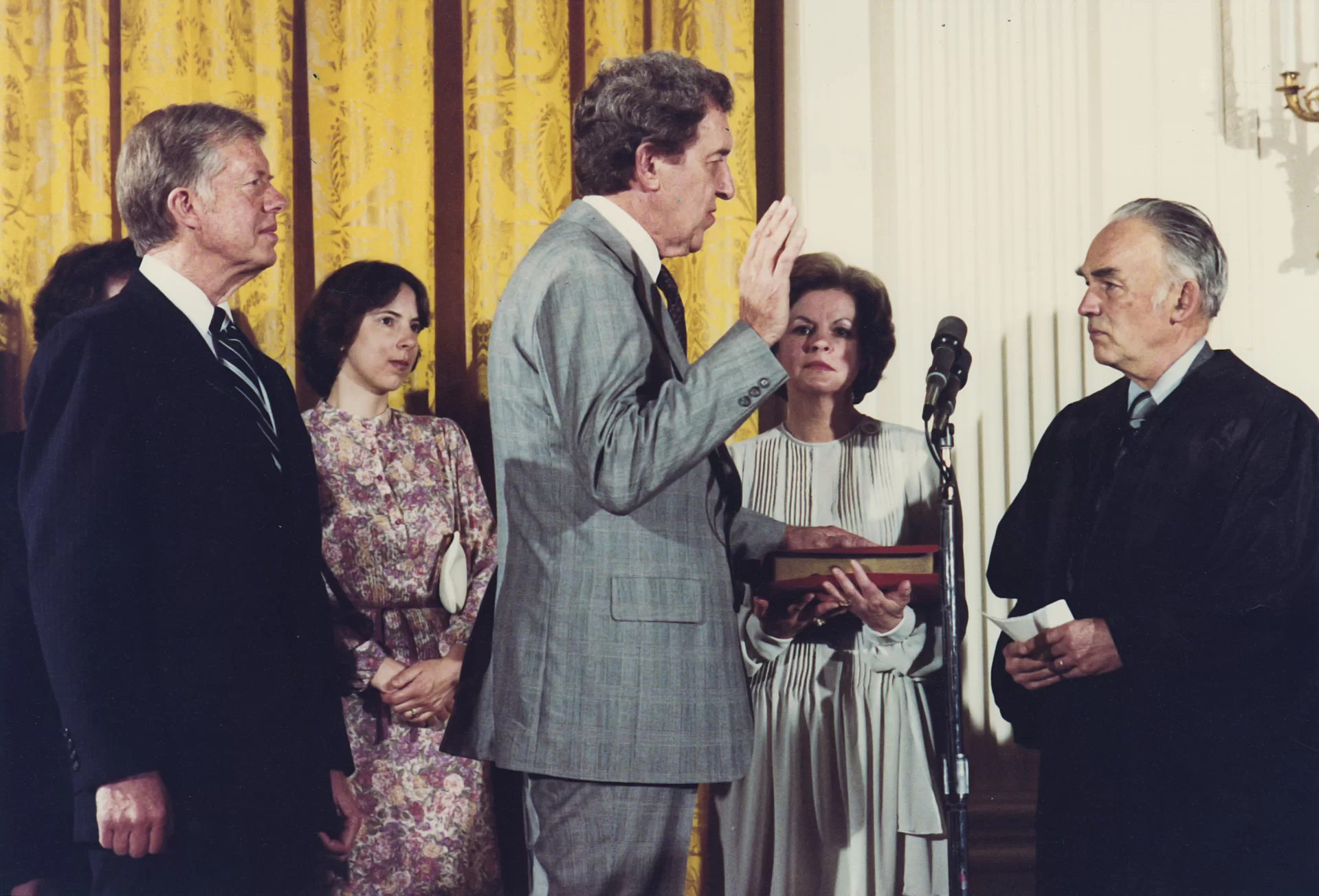 Coffin was born in 1919 in a small house across the street from the Bates campus. During his career, he was elected to Congress and later became a U.S. circuit judge.
Coffin's "remarkable, seemingly organic rise from a broken home to the top tier of Maine politics and jurisprudence is accurately and sensitively delineated" by author Richard J. Maiman