Stories about "faculty promotions"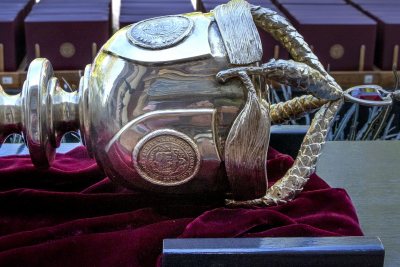 Thursday, August 22, 2019 10:56 am
The four newly promoted faculty members are Travis Gould, physics; Michael Rocque, sociology; Krista Aronson, psychology; and Anita Charles, education.
Friday, May 20, 2011 10:06 am
Promoted to full professor in May 2011, Kirk Read is professor of French and chair of the Division of Humanities. A specialist in early modern French literature, he concentrates on pre-Revolutionary France and Francophone North Africa. Released in April by Ashgate Publishing, his Birthing Bodies in Early Modern France: Stories of Gender and Reproduction investigates gender, sex and sexuality in medical discourse and across various literary genres building on an acute knowledge of early modern gender and culture as well as contemporary gender theory.
Friday, May 20, 2011 9:58 am
Promoted to senior lecturer in May 2011, Katalin Vecsey is senior lecturer in theater. Now in her 16th year at Bates, she teaches courses in voice and speech and voice and gender. With Dana Professor of Theater Martin Andrucki, Vecsey co-leads the Short Term course "Central European Theater and Film," which brings Bates students to Budapest and Prague.