Stories about "lyme disease"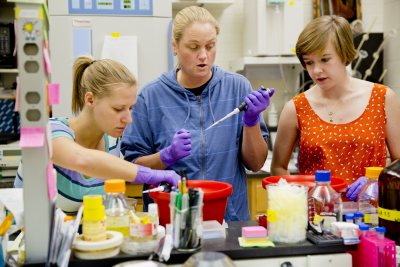 Thursday, October 15, 2015 9:58 am
Chemistry professor Paula Schlax's $250,000 grant to study the bacteria that causes Lyme disease includes support for student research.
Thursday, May 21, 2009 3:45 pm
A Bates College junior from Maine and a senior from New York state presented biochemistry research to a U.S. representative from Maine this month as part of "Posters on the Hill," an annual event designed to remind Congress of the importance of undergraduate research.
Monday, September 1, 2008 12:00 pm
Bates students worked this summer with visiting biology professor Ronald Barry to collect and analyze data about ticks that carry Lyme disease.