Two Bates College scientists have received nearly $373,000 from the National Institutes of Health for first-of-its-kind research into the genetic functioning of bacteria that cause Lyme disease.
The project draws on new capabilities in high-resolution microscopy that make it possible to observe spatial arrangements of RNA in Borrelia burgdorferi, one of four Borrelia species that cause Lyme disease. This study of variations in RNA location and shape could eventually suggest new medical responses to Lyme, which strikes up to 300,000 people in the U.S. annually.
Receiving the $372,639 grant for the two-year project are physicist Travis Gould, an expert in the field of fluorescence nanoscopy, and biochemist Paula Schlax, who researches gene expression in spiral-shaped bacteria, also known as spirochetes, such as Lyme bacteria.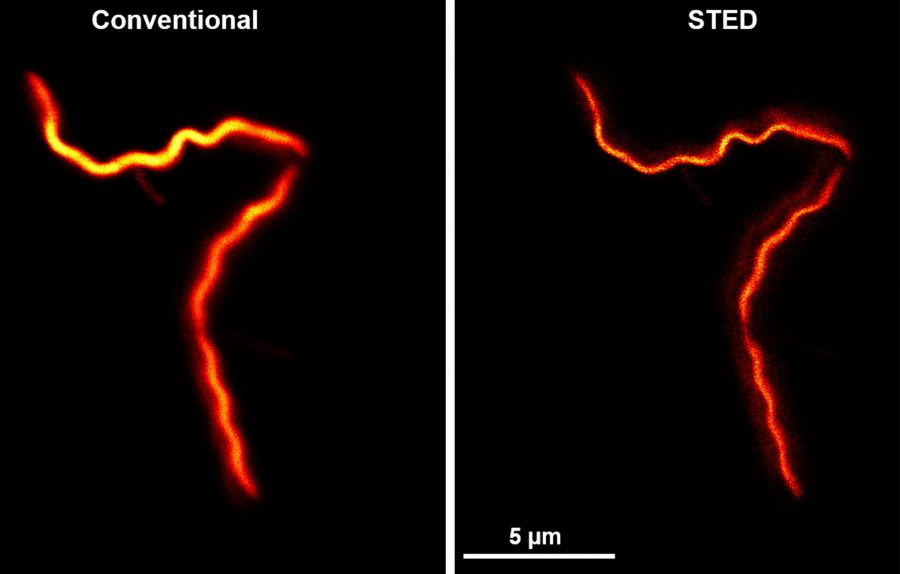 View Comments