Stories about "Macedonia"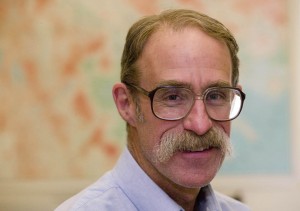 Friday, December 20, 2013 3:09 pm
Co-written by anthropologist Danny Danforth, a study of children's evacuation campaigns during the Greek Civil War has received a prestigious book prize.
Monday, September 14, 2009 11:54 am
The 2009 Global Lens film series features the Macedonian film "I Am From Titov Veles" in showings at 8 p.m. Friday and Sunday, Sept. 18 and 20, in Room 105 of the Olin Arts Center, 75 Russell St. Hosted by the Bates College Museum of Art, the series continues on Fridays and Sundays at the same time and location throughout the fall. Admission is $5.
Thursday, February 8, 1996 9:34 am
Loring M. Danforth, professor of anthropology at Bates, has written a book about the claims to and construction of Macedonian identity in Northern Greece and Australia. In The Macedonian Conflict: Ethnic Nationalism in a Transnational World, just published by Princeton University Press, Danforth examines the Macedonian conflict in light of contemporary theoretical work on ethnic nationalism, the construction of national identities and cultures, the invention of tradition and the role of the state in building a nation.