Stories about "Michael Chu"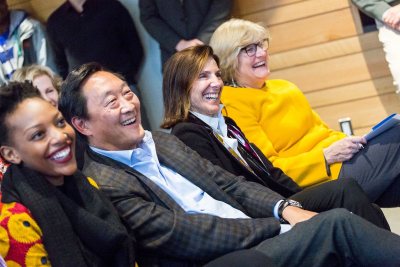 Friday, October 28, 2016 10:01 am
"I am deeply grateful to Elizabeth and Michael for their wonderfully generous gift," said President Spencer at the dedication of Kalperis Hall and Chu Hall on Friday afternoon.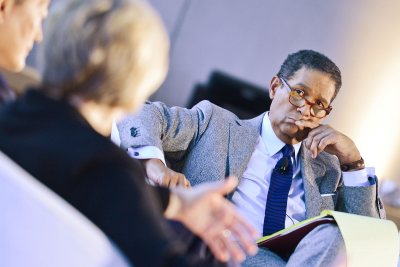 Tuesday, June 23, 2015 12:00 pm
Text, photo, and video coverage of an evening that featured compelling Bates people, a great venue at the Whitney Museum, and spirited conversation about Bates in an age of disruption.
Friday, April 25, 2003 9:17 am
Whatever their occupations, Bates alumni know their experiences since graduation constitute a knowledge resource that can benefit fellow alumni as well as today's students. And they're not stingy with that resource.