Stories about "Reunion 2019"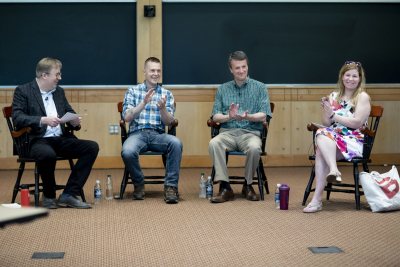 Wednesday, June 26, 2019 4:36 pm
For all that's similar about the two Bobcats in Congress, a key difference — Golden being a Democrat, Cline a Republican — made their Reunion appearance a must-see event.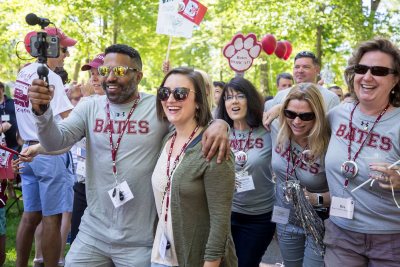 Tuesday, June 18, 2019 2:32 pm
Dr. Patricia Sullivan Doyle '79, Rae Garcelon '62, and Emily Buchanan '89 received Bates Alumni Association awards at Reunion.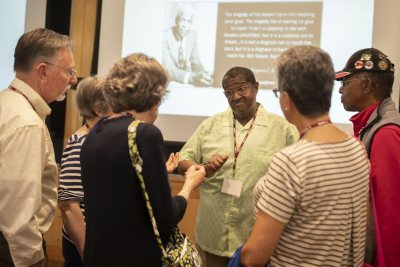 Friday, June 14, 2019 9:21 am
At a Reunion seminar, rhetoric professor Charles Nero explains how Benjamin Mays used religion, gender, and citizenship to reject white supremacy and claim emancipation.