Stories about "women's rowing"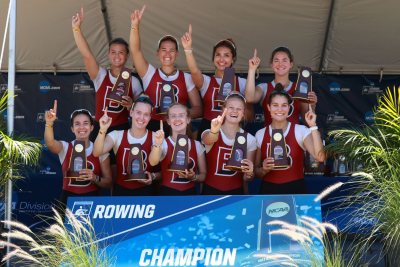 Thursday, June 24, 2021 10:40 am
After a year where everything was so uncertain, everything came together in...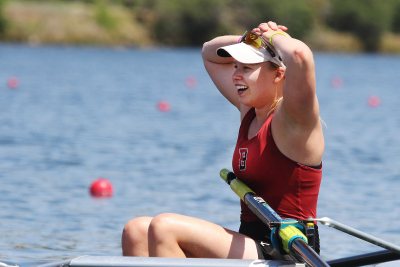 Friday, January 8, 2016 12:36 pm
It's well-known that women's rowing won the 2015 NCAA title. It's less known that Bates won using borrowed boats after theirs were damaged in transit to the regatta.
Wednesday, June 2, 2010 12:45 pm
The Bates College women's rowing team repeated its groundbreaking feat of a year ago on Saturday, taking second place behind five-time repeat champion Williams at the NCAA Division III Women's Rowing Championships. The Bobcats matched last year's women's rowing team for the highest team finish by any Bates squad at an NCAA championship. For the second straight year, Bates received a silver-medal performance by the first varsity eight boat, while the 2V8 boat also finished higher than any other second varsity eight in the field save for Williams.