After a year where everything was so uncertain, everything came together in late May as the Bates College women's rowing team won its fourth straight NCAA Division III championship.
It's the 30th national championship won by Bates individuals or teams.
"Until I was sitting at the start line at that first heat, it was unreal that we were here," team captain Saylor Strugar '21 of Boulder, Colo., said. "And I honestly still can't really believe it. But I'm just so happy to be here with my teammates."
We traveled to Nathan Benderson Park in Sarasota, Fla., to capture the joy of yet another national title, and the rewards of sticking together.
This year's NCAAs were "nostalgic bookends," said team captain Hannah Beams '21 of Mattapoisett, Mass., recalling her first year when Bates also captured an NCAA championship — in the same location.
"I was just thinking today that this is my fourth race down this course and I just couldn't be happier to be back here," said Beams.
The Bates women's rowers didn't get a chance to compete at the 2020 NCAA Championships because there were no 2020 championships. In fact, there was no 2020 season whatsoever for women's rowing. But a strong senior class, 10 of whom traveled to NCAAs, kept the Bobcats afloat.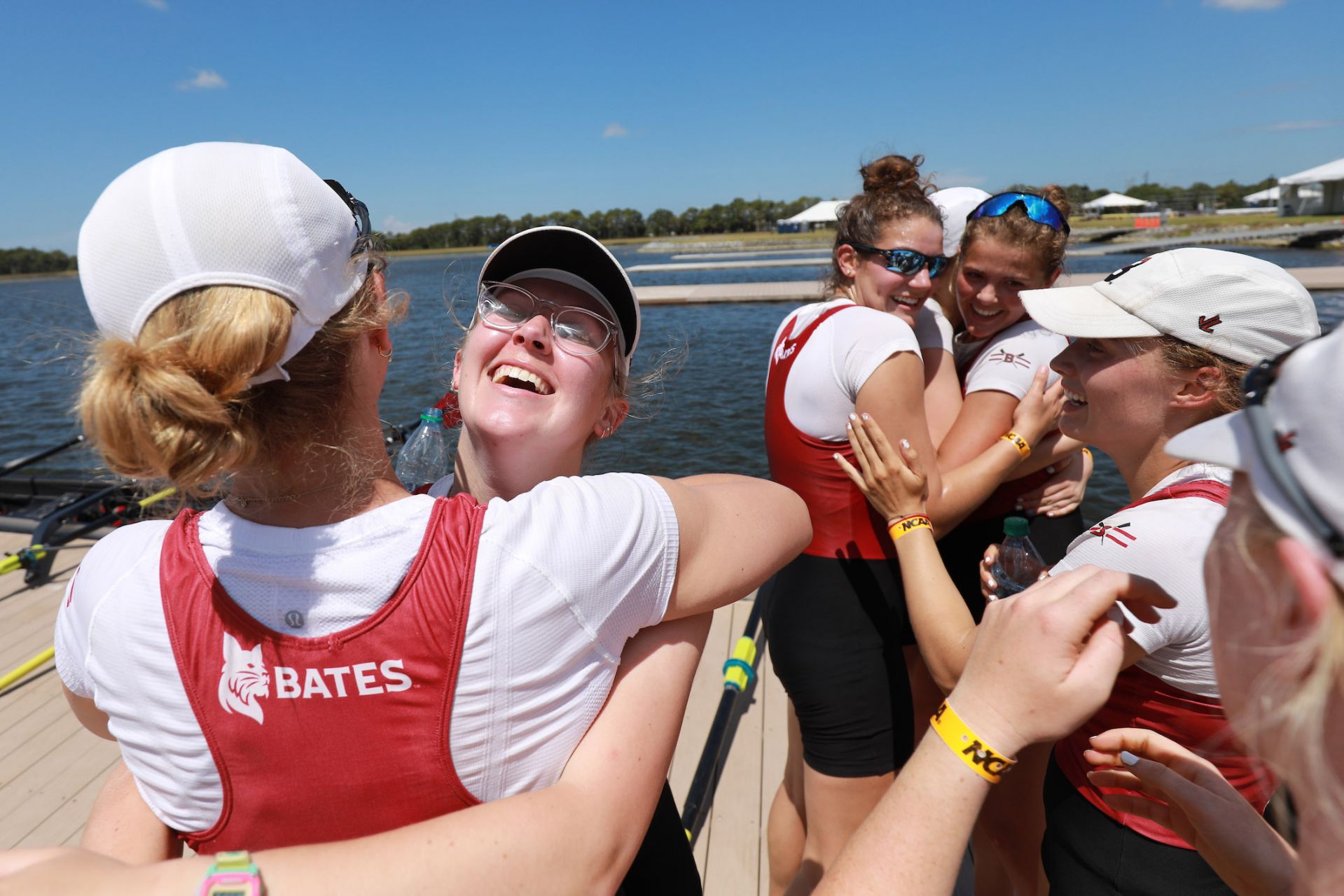 "We just all held each other through it even in this past year," Beams said. "It had a lot of moments where we weren't sure if we were going to race again, let alone row or practice together.
"Just knowing that we were doing it alongside each other, together, was really just the biggest part of it all."
This year's senior class won a national championship every year they got a chance to, joining the Class of 2020 as the only classes to do so.
From 2009 to 2013, the Bobcat women finished second to Williams at NCAAs each year before Bates broke through with the program's first national championship in 2015. The Bobcats have now won five of the last six NCAA titles, finishing second in 2016 to Wellesley.
View Comments