Student Q & A's
1. What are the hours?
Monday – Friday  9am-4pm
Note: Staff are here from 8am to 4:30pm in the event you need an essential or urgent item please email postandprint@bates.edu or call x6098 in advance so we can assist you.
2. How is a package/item mailed to a Bates student?
Student Name
[Virtual Number] Bates College
65 Campus Avenue
Lewiston, ME 04240
3. Can I authorize someone to pick up my mail or package if I'm not able to?
You are responsible for getting your own mail and packages. However, if due to an illness or unforeseen circumstance that prohibits you from coming to Post & Print yourself, you can authorize another to pick it up.
To grant authorization, email postandprint@bates.edu and copy the pick up designee on the SAME EMAIL stating they have your permission to pick up your mail or package. The designee will need to show their Bates ID Card and the email to the staff at Post & Print in order to pick up your mail or package.
On average we receive over 1,000 packages a day, so it takes time to process each package. We are usually able to get all items checked in the same day. If it has been more than a day, please verify through the carrier's tracking where the item was delivered, and if it was to us, please call or email with the tracking number so we can look into it further.
6. Can I arrange for my mail to be forwarded if I am away from campus for a certain period of time?
We provide USPS mail forwarding as a courtesy for all 1st class domestic mail and on a fee for service basis for all other carriers and items. To ensure that mail is forwarded to you while you are away from campus be sure to provide a valid forwarding address by emailing the postandprint@bates.edu.
7. Can mail be forwarded to an international address?
We provide INTL forwarding on a fee for service basis. Please contact postandprint@bates.edu for details.
8. What kind of mail can be forwarded?
First class USPS mail, presorted first class mail and periodicals are forward-able.  FedEx, UPS and DHL packages can be forwarded for a fee. Please contact Post & Print for details.  All packages from non-USPS carriers are refused if a student is not on campus..
9. Can I receive a package on the weekend?
Post & Print is closed on weekends. Packages scheduled to arrive outside of our business hours will be processed the following business day.
10. How long does it take for packages to get processed?
Packages that arrive in the morning are usually all processed the same day by the afternoon. During our peak times, please allow 24 hours from the time we receive your package for the notification to show up in your email.
11. Can I mail a package/letter out from Post & Print?
Letters and packages, envelopes and stamps can be purchased and mailed at Post & Print. If your package has a prepaid label you can bring it to Post & Print.
11a. Can I send a package with a QR Code? No, those are only for use at UPS and FedEX Stores.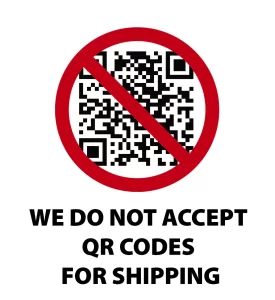 12. How much does it cost to send a package?
The cost of sending a package depends on a number of factors, principally the carrier used, the weight of the package, the detentions, the speed required and its destination. The cost of sending something by UPS or FedEx very specifically depends on the package itself and can be calculated at Post & Print.
13. Does Post & Print sell boxes?
Yes, we sell boxes and other pack/ship material. Many carriers offer free boxes such as flat rate priority boxes from the Postal Services and envelopes (padded and regular) from FedEx. The front counter staff is more than willing to assist you with your packaging needs.