Anne K. Wade P'26
Non-Executive Director, Man Group
Cape Elizabeth, ME
Years of Service: 2022-2027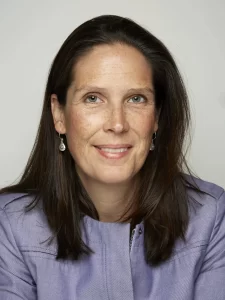 Anne Wade is a career investor who played pioneering roles in early impact investing. She is currently a non-executive director of Man Group, an investment management firm, where she chairs the Remuneration Committee, and also is a non-executive director for Summit Materials. A partner with Leader's Quest, Wade works with global CEOs and leadership teams on culture change, embedding values, and aligning profit with purpose. In that capacity she is a part of the TED Countdown leadership, a global initiative to champion and accelerate solutions to the climate crisis. From 2014 to 2017, she was co-director of BankingFutures, an initiative to help create a healthier banking system in the United Kingdom.
From 2005 to 2012, Wade was a Senior VP and Director of Capital International. She has served on the boards of John Laing plc, Holcim, Big Society Capital (the United Kingdom's social investment bank), the Heron Foundation, and here in Maine, The Portland Stage Company. 
Wade graduated from Harvard University with a concentration in government and holds a master of science in international political economy from the London School of Economics. Her multigenerational ties to Bates date to her great-great-grandfather, George Colby Chase, Class of 1868, who was the college's second president. She and her husband, James G. "Gil" Hagan, live in Cape Elizabeth. They have twin children, Sarah and Jack Hagan. Jack has been admitted to the Class of '26 but plans a gap year.