Search Committee Members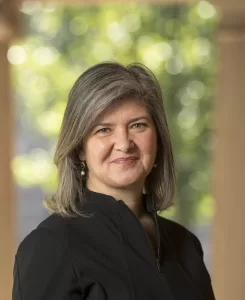 Andrea serves as senior vice president for administration and chief of staff to the president at Rutgers University, overseeing the operations of the President's Office and various university-wide administrative offices. She is also a member of the faculty in the Graduate School of Education.

Prior to her appointment at Rutgers, Andrea served as associate provost at Northwestern University, where she was also a lecturer at Northwestern's School of Education and Social Policy. Prior to that, she was associate vice president at the Spencer Foundation, a research scholar at the Carnegie Foundation for the Advancement of Teaching, and managing director for an educational consulting firm.

Andrea's Bates degree is in philosophy, and she holds master's degrees in higher education and sociology and a Ph.D. in education policy from Stanford University.
Andrea has served as a Bates Trustee since 2010, including many years as chair of the Academic Affairs Committee. She also serves on the Board Governance and Budget and Finance committees.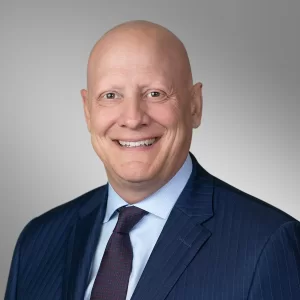 Greg Ehret has been chief executive officer and an executive director of PineBridge Investments since January 2016. PineBridge is a global asset manager that focuses on active, high-conviction investing.
An experienced executive with over 25 years in the industry, Greg has a well-established track record of growing a global business across both developed and emerging markets. Prior to joining PineBridge, Greg was president of State Street Global Advisors (SSGA), the investment management arm of State Street Corporation. A 20-year veteran of SSGA, Greg served as global chief operating officer from 2012 to 2015. He previously served as head of Europe, the Middle East, and Africa (EMEA).
As a student at Bates, Greg majored in economics. He earned an M.B.A. from Boston University in 1999.
Greg served as vice chair of the Bates Board of Trustees from 2018-2022 and will serve as the chair beginning on July 1, 2023. He currently serves on the Academic Affairs, Equity, Inclusion, and Antiracism, and Nominating committees.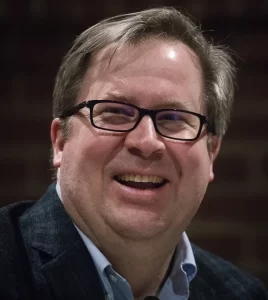 John Baughman is an associate professor of politics and has taught at Bates since 2000. He also served as special assistant to the college president from 2011 to 2013. His research interests include legislative institutions, American political development, and the connection between elections and policy making. He is the author of Common Ground: Committee Politics in the U.S. House of Representatives (Stanford U. Press, 2006) and of articles in journals such as Public Choice, Political Research Quarterly, and Studies in American Political Development. He received his A.B. from Harvard College and his Ph.D. from the University of Chicago and served as a pre-doctoral fellow at the Brookings Institution.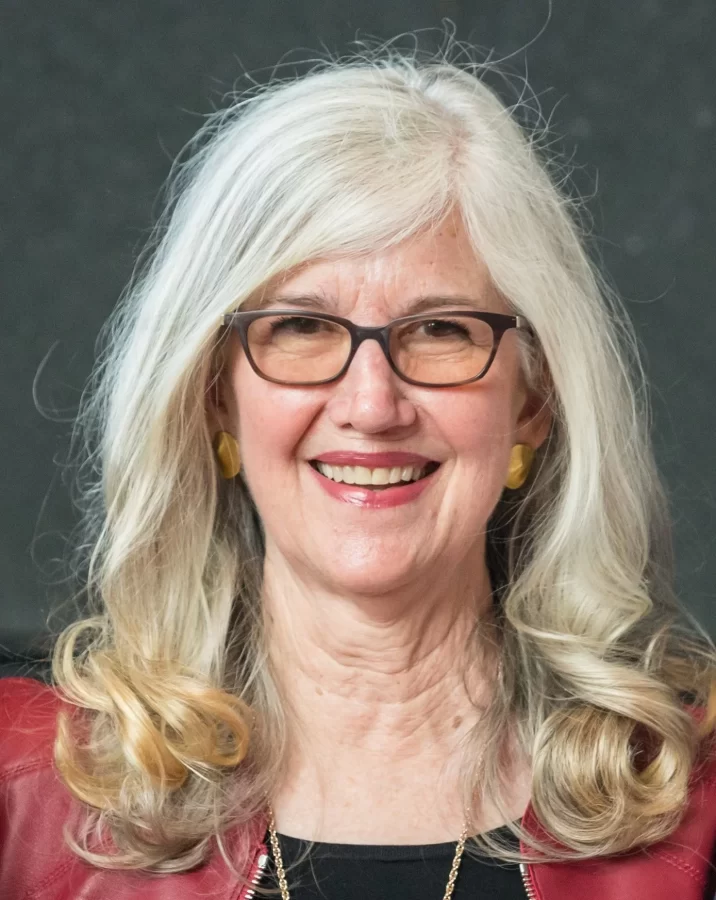 Geri FitzGerald is a retired media executive whose career spanned 40 years in B2B and specialty consumer media. Most recently, she served on the executive team of Connectiv, the business information association, where she was responsible for driving the association's membership growth and retention strategy. During her career in publishing, she built a track record of transforming and growing B2B and specialty consumer media brands via results-driven sales and marketing leadership. She held various publisher positions at The Nielsen Company where she led the transformation of traditional print publications to dynamic multi-platform brands. As an executive at a digital tech company, she advised publishers on digital-first strategies during the evolution of print media to digital. Geri holds a B.A. in English from Bates, and has been actively involved in Bates alumni efforts since graduation, serving on the college's Board of Trustees from 2000 to 2020. She was also one of the co-chairs of the recent $346M Bates Campaign. Originally from Hudson, OH, Geri resides in New York City.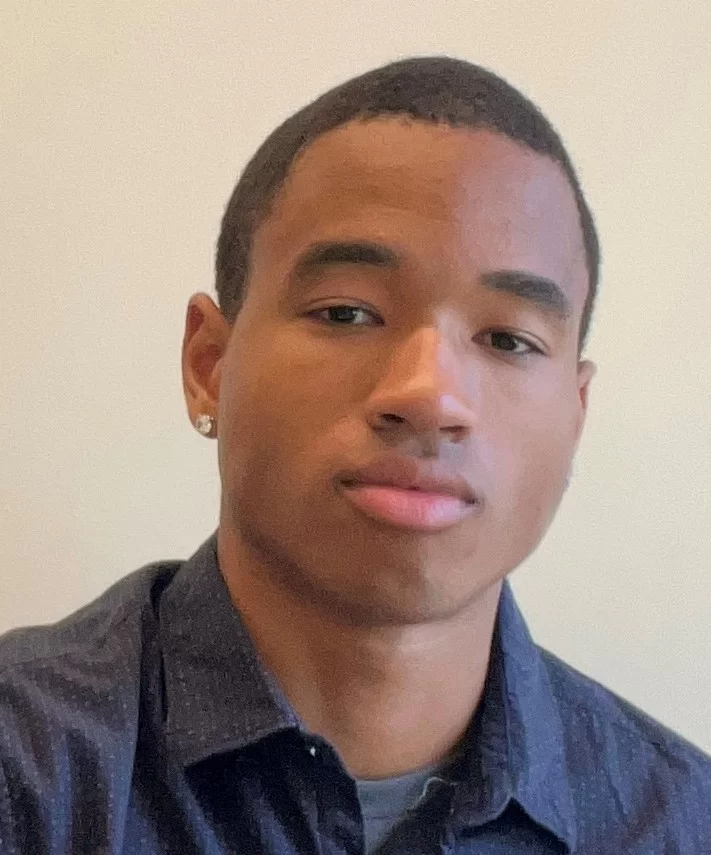 Aydan Gedeon-Hope is a Bates sophomore who is considering an interdisciplinary major that would combine his interests in psychology, sociology, rhetoric, math, and business. He is a member of the Board of Trustees' Student Affairs Committee, the Student Conduct Board, Africana Club, and Caribbean Student Association, and serves as treasurer of the Black Student Union. He is an admission tour guide and a member of the men's track & field team.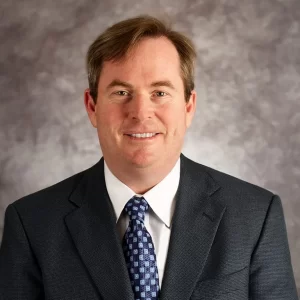 John Gillespie is the managing partner of Prospector Partners, LLC. He founded Prospector Partners in 1997 as an equity investment advisory business for corporations, foundations, endowments, and high net worth individuals. He is also the president of Prospector Funds, Inc.
John has previously served as deputy chairman of White Mountains Insurance Group Ltd. and as director of Montpelier Re, Symetra Financial, Esurance, OneBeacon Insurance, National Grange Mutual Insurance, HG Global Re, Tranzact, and Folksamerica Re.
Prior to forming Prospector Partners, John was a vice president of T. Rowe Price Associates, Inc. He was president of the T. Rowe Price Growth Stock Fund and of the New Age Media Fund.
John received a B.A. from Bates in 1980 and an M.B.A. from the Graduate School of Business at Stanford University in 1986.
John served as trustee of the Pomfret School from 2010 to 2015 and as treasurer from 2013 to 2015. He has been a Bates Trustee since 2003 and Chair of the Board since 2019.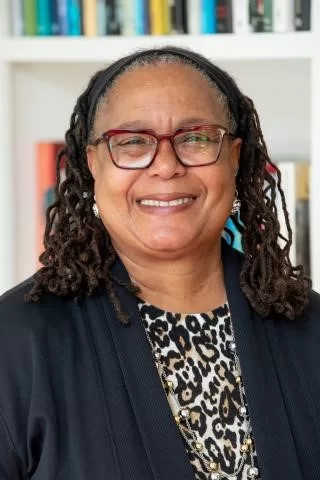 Evelynn Hammonds is the Barbara Gutmann Rosenkrantz Professor of the History of Science, Professor of African and African American Studies, and Professor of Social and Behavioral Sciences all at Harvard University. She was the first senior vice provost for faculty development and diversity at Harvard (2005-2008). From 2008 to 2013 she served as dean of Harvard College. She is the current director of the Project on Race & Gender in Science & Medicine at the Hutchins Center for African and African American Research at Harvard. Hammonds is the inaugural Audre Lorde Visiting Professor of Queer Studies at Spelman College (2022-2023).
Evelynn was named a Fellow of the Association of Women in Science (AWIS) in 2008. She is an elected member of the National Academy of Medicine (NAM) and the American Academy of Arts and Sciences. She holds honorary degrees from Spelman College and Bates College.
Evelynn serves as co-chair of the Bates Board's Equity, Inclusion, and Antiracism Committee and as a member of the Academic Affairs, Honorary Degrees, and Student Affairs committees.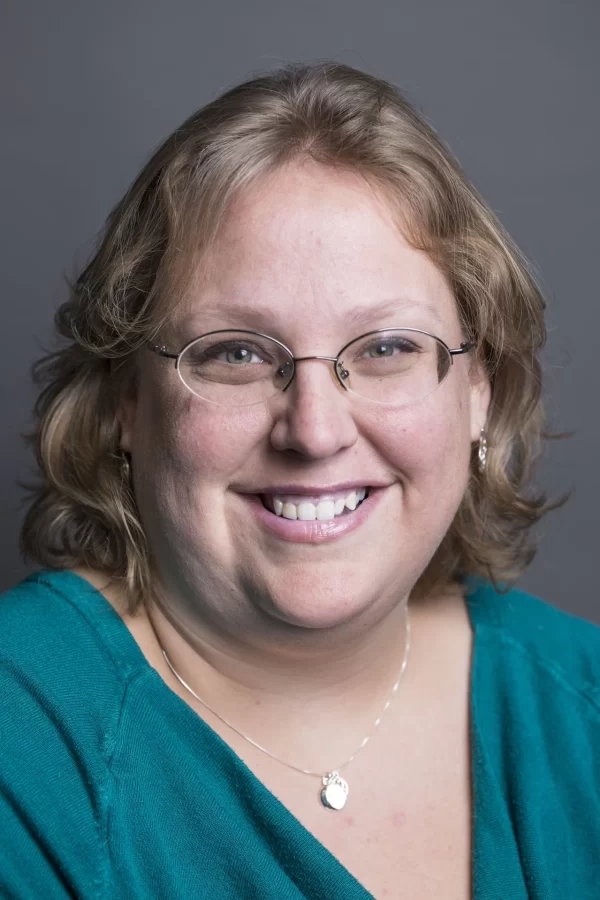 Faith joined the Bates community in November 2015 as administrative coordinator for student affairs. Faith enjoys the wide variety of tasks associated with her position and the many ways it connects her to students, faculty and staff.
As a proud Mainer and first-generation college student, Faith earned a bachelor's degree in international business at Thomas College in Maine. Prior to Bates, Faith held several positions at Thomas before providing many years of administrative support to multiple agencies offering children's behavioral health services in Maine.
Outside of the office, Faith spends her time with her husband and teenage son traveling, maintaining their 1860s farmhouse, and enjoying the beauty of Maine with their local Scouts BSA Troop and Cub Scouts. Faith also enjoys spending time being creative in her home stained glass workshop.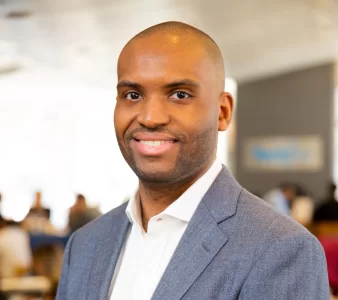 David Longdon is currently pursuing an M.B.A. at Harvard Business School. Prior to HBS he was an investment banking vice president in the Risk Solutions Group at Barclays. In this role, David advised financial sponsors and sponsor-backed portfolio companies on mitigating interest rate and currency risk through the use of derivatives. David was elected to serve for a year on the Global Advisory Committee working to improve the junior banker experience, and acted as a mentor & mentee as part of a pilot mentoring program hosted by the Barclays Black Professionals Forum.
Originally from Ghana, David majored in economics and French and minored in mathematics at Bates. Since graduation, David has hosted Bates Alumni Mosaic events and worked with the Center for Purposeful Work to organize annual informational and recruiting sessions on campus.
David previously served as the co-chair of the Bates Board of Trustees Student Affairs Committee and currently serves as a member of the College Advancement, Equity, Inclusion, and Antiracism, Investment, and Student Affairs committees.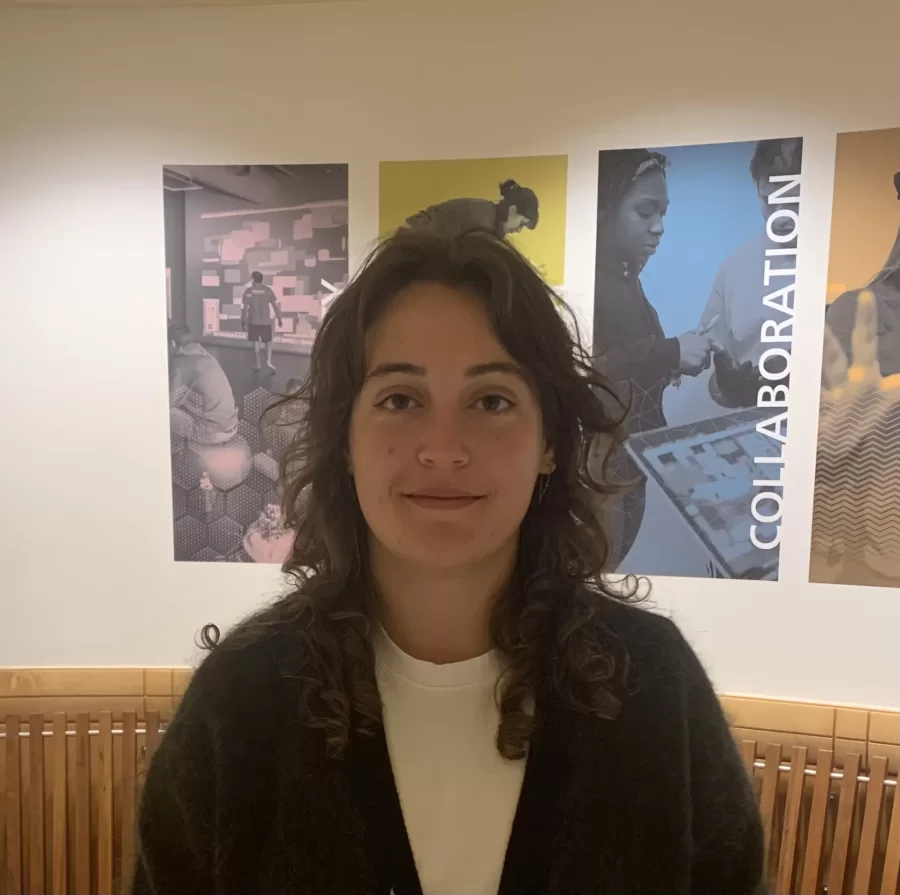 Ali Manning '23 is a Bates College senior completing her thesis in rhetoric, film, and screen studies. She is an international student from Australia who is involved in Bates College Student Government, Bates Musicians Union, and Bates College Radio. Ali's work as the Student Body Co-President provides her with a unique perspective that will inform her work on the Presidential Search Committee.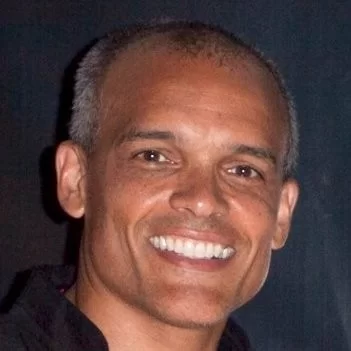 Lance Matthiesen is global senior manager, McKinsey Black Network Programs at McKinsey & Co. Previously, he served as vice president of institutional partnerships at Management Leadership for Tomorrow, a career development organization providing skills, coaching, and networking for members of underrepresented communities.
A Benjamin Mays Scholar, Lance majored in economics at Bates. He went on to earn an M.B.A. from Stanford's Graduate School of Business and currently serves on its Business School Fund Alumni Council.
Lance is a longtime Alumni in Admissions volunteer for Bates, and has served on several Class of 1985 reunion committees and on the Alumni Council. He is also a Bates Alumni Mosaic member. As a Trustee, he serves as vice chair of the Student Affairs Committee and as a member of the Budget and Finance, Nominating, and Equity, Inclusion, and Antiracism committees.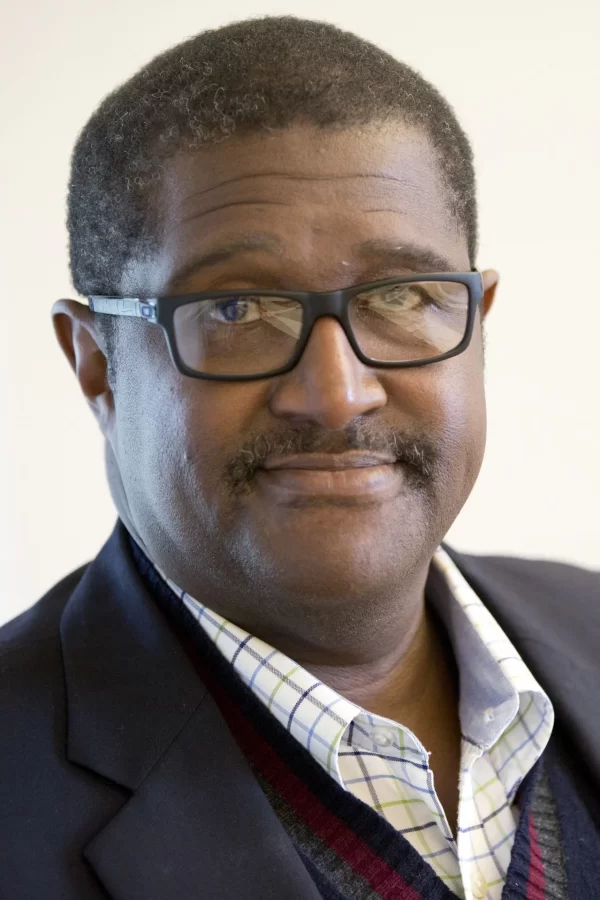 Charles Nero is the Benjamin E. Mays '20 Distinguished Professor of Africana and rhetoric, film, and screen studies. He is an interdisciplinary scholar and cultural critic whose work sits at the intersection of communication studies, film and literary criticism, African American studies, and cultural studies. Charles's scholarly work has appeared in major academic journals including Callaloo, College Language Association Journal, Palimpsest: A Journal on Women, Gender and the Black Diaspora, The Journal of Black Studies, Public Culture, Camera Obscura: Feminism, Culture, and Media Studies, and The Howard Journal of Communications. He offers courses on American cinema, lesbian and gay cinema, and African American literature and culture.
Charles received his undergraduate degree in theater education from Xavier University of Louisiana (1978), his M.A. in speech communication from Wake Forest University (1980), and his Ph.D. in speech communication with concentrations in African American studies and African studies from Indiana University (1990).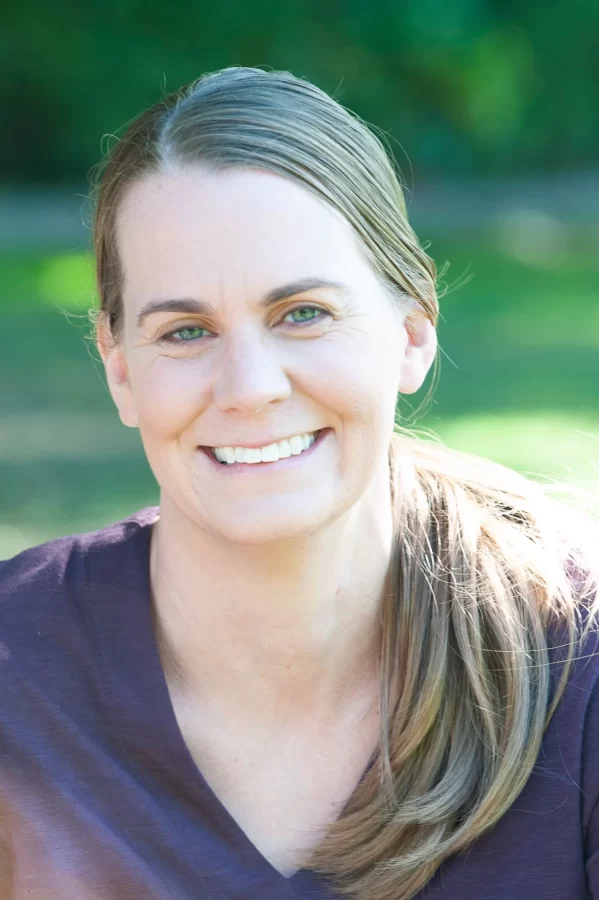 Katy Ott is an associate professor of mathematics. Her research interests lie in the intersection of partial differential equations and harmonic analysis. She is also engaged in math outreach, specifically programs aimed at encouraging broad participation in mathematics at the high school level. Katy teaches classes across the math curriculum, including Calculus, Math for Social Justice, Real Analysis, and two courses cross-listed with Digital and Computational Studies. She has also taught in the STEM Scholars program. Katy recently completed a term on the Committee for Faculty Governance and is currently a member of the Faculty Personnel Committee. A graduate of Middlebury College, Katy earned her M.S. and Ph.D. at the University of Virginia and was on the faculty at the University of Kentucky prior to joining Bates in 2014. She is married with a son in kindergarten.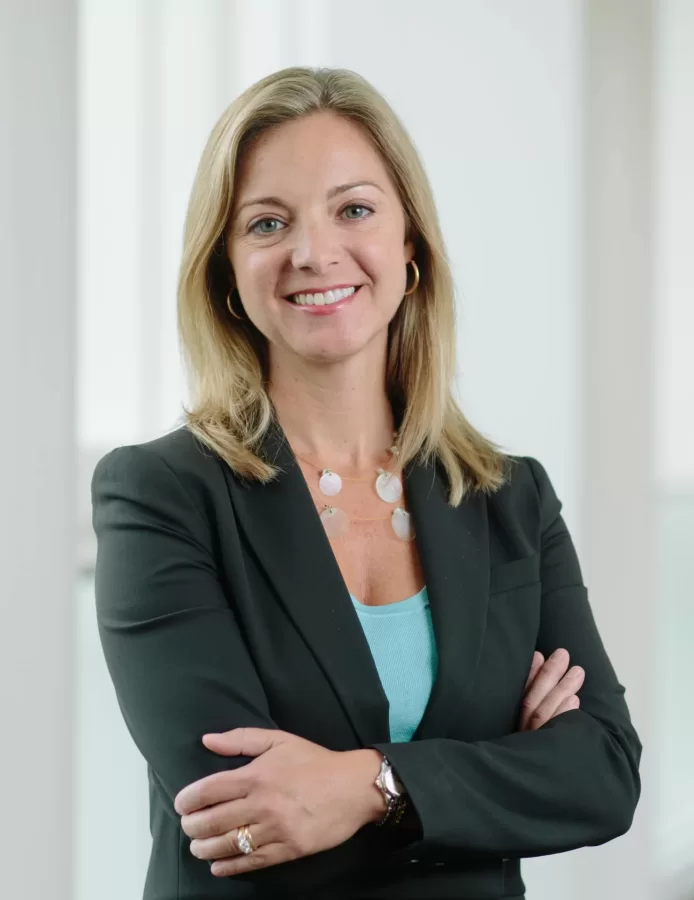 Dr. Stacey Rizza is the executive medical director for international practice at Mayo Clinic. She is an infectious disease physician at Mayo Clinic in Rochester, Minnesota, and also currently serves as the associate dean of the Mayo Clinic School of Health Sciences.

Stacey has held NIH grants and received a patent for her work on HIV and HCV mediated apoptosis. She is the chair of the National Comprehensive Cancer Network (NCCN) / African Collaboration for the HIV and Cancer Treatment Guidelines Committee, a member of workgroups within The International Network for Strategic Initiatives in Global HIV Trials (INSIGHT), and has served on committees and held roles within the Infectious Disease Society of America, the World Health Organization (WHO), and the Center for Disease Control (CDC).

Stacey graduated with a degree in biochemistry from Haverford and received her medical degree from the Mayo Clinic Alix School of Medicine.

She is the vice chair of the Board's Budget and Finance Committee and a member of the College Infrastructure, Communications and Marketing, and Student Affairs committees.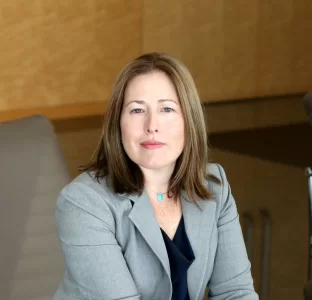 Michelle Angelone Rosenberg is global general counsel and company secretary of Janus Henderson Group plc, a global asset management group headquartered in London. She is responsible for global oversight of the legal and internal audit teams, representing Janus Henderson with regulators and industry groups and serving on a number of management committees including Janus Henderson's Executive Committee.
Michelle earned a degree in criminal psychology at Bates. She went on to earn a J.D. from the University of Florida Levin College of Law. Since graduating, she has stayed involved with Bates by serving as a class agent, reunion gift committee member, and Alumni in Admission interviewer and volunteer.
As a Trustee, Michelle serves as the chair of the Budget and Finance Committee and as a member of the Admission and Financial Aid, Audit and Legal Affairs, and College Infrastructure committees.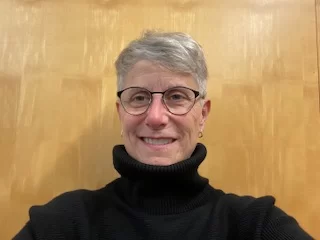 Christine Schwartz is associate vice president for dining, conferences, and campus events, overseeing the daily operations and strategic planning for a wide array of support services that touch all areas of the campus. Christine has significant experience in personnel management, operational design, budget oversight, facility design/construction, and organizational training. She is an active member of NACUFS, a Hobart Fellow, and a graduate of Lynchburg College.
Christine has been at Bates for 24 years. She previously held positions at Lynchburg College, Sweet Briar College, and St Mary's College. Christine has both self-operated and contract food service experience and believes deeply that through the sharing of food that is locally sourced, skillfully prepared, and thoughtfully served, we can create an environment that fosters collaboration, community engagement, and individual growth.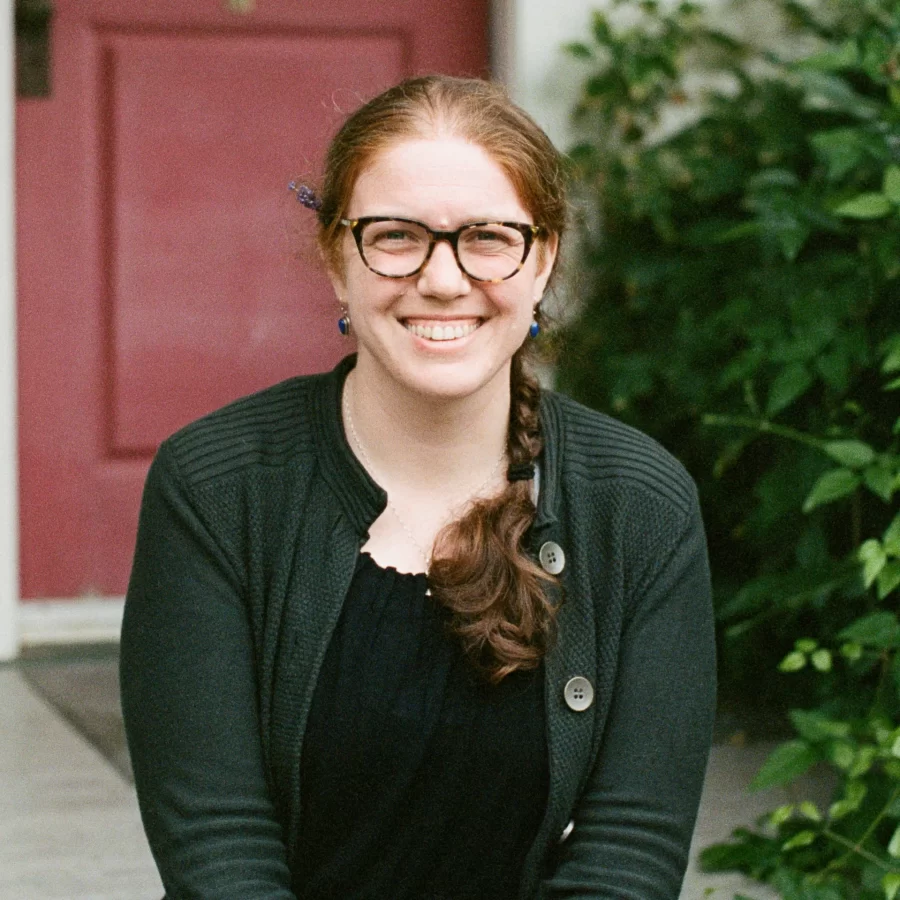 Anelise Hanson Shrout is an assistant professor of digital and computational studies. She also teaches in the history department and serves on the American studies program committee. She came to Bates in 2018. Dr. Shrout holds a Ph.D. in history from New York University. She uses computational and quantitative methods to understand the experiences of historical subjects who are often left out of the stories we tell about the past. Some of her other research explores the ways that digital and computational curricula can work toward justice and equity. Prior to working at Bates, she was a postdoc in digital studies at Davidson College and an assistant professor of history at California State University at Fullerton.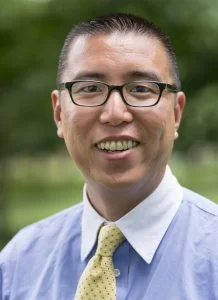 Having grown up half an hour from New York City in Pine Brook, New Jersey, Darryl Uy, Bates' director of admission, dreamed of singing and dancing under the bright lights of Broadway. His passion for the stage led him to Wesleyan University in Connecticut, where he majored in theater and English. Darryl worked in the Office of Admission at Brown University for eight years before earning his Ed.M. in higher education administration at the Harvard Graduate School of Education. While a graduate student, he served as an outside reader for the undergraduate admission office at Tufts University. Darryl was the director of admission at Kenyon College in Ohio for eight years before returning to New England to join the Bates Office of Admission. Although he still dreams about performing on stage, Darryl has discovered that he can make a greater impact on the lives of students through his work in admissions more so than any role on Broadway.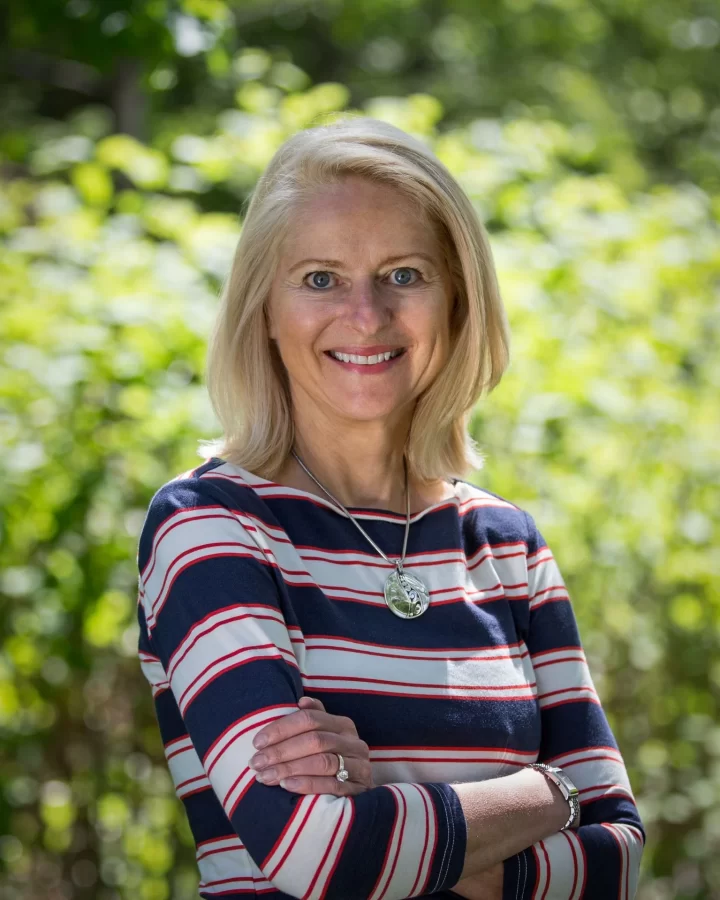 Jean Wilson served as senior vice president and chief information officer at L.L. Bean from 1997 until her retirement in 2019. She served as a member of the L.L. Bean Executive Team, responsible for Information Technology, oversight of enterprise initiatives, and corporate operations in Costa Rica. Prior to joining L.L. Bean, Jean worked at UNUM Life Insurance Company for 11 years, where she held a variety of leadership roles in information technology and risk management.
Jean is a member of the Olympia Snowe Women's Leadership Institute and a past member of the National Retail Federation CIO Council and the Boston CIO Executive Summit. She is a frequent industry speaker on current information technology and risk management topics.
Jean graduated from Bates College with a B.A. in mathematics in 1981 and earned an M.S. in statistics magna cum laude from New York University in 1986.
Jean serves as the chair of the Board's College Infrastructure Committee, as the vice chair of the Academic Affairs Committee, and as a member of the Board Governance and Equity, Inclusion, and Antiracism committees.
Special advisor to the committee: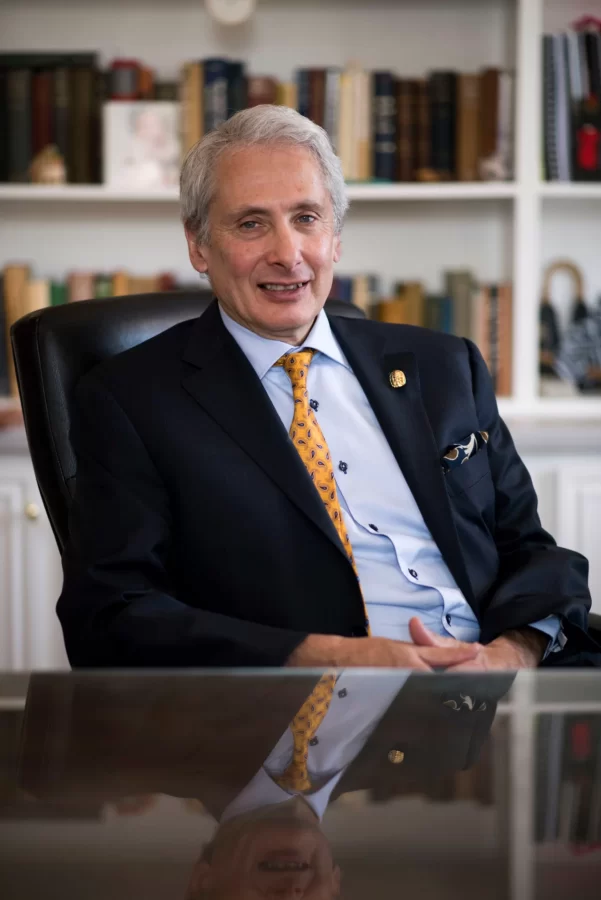 Scott Bierman became the 11th president of Beloit College in July 2009. From 2002 to 2009 he was associate dean of the College and then dean of the college at Carleton College in Northfield, MN. Prior to that he spent 20 years teaching economics at Carleton. He earned his Ph.D. in economics in 1985 from the University of Virginia. His areas of specialization include the economics of the public sector, industrial organization, and game theory. His text, Game Theory with Economic Applications, co-authored with Luis Fernandez, has been widely adopted within the United States and abroad in business schools, public policy schools, and undergraduate economics programs. All this he owes to his Bates College education where he majored in economics and mathematics, and learned to be "sustained by a love of learning and a commitment to responsible leadership of the wider world." He proudly graduated among the extraordinary Class of 1977. Bierman served on the Bates Board of Trustees from 2007 to 2022.
Staff to the committee:
Jennifer Blanchard, Senior Writer and Director of Presidential Initiatives
Michael Hussey, Vice President for Institutional Affairs and Secretary to the Board of Trustees