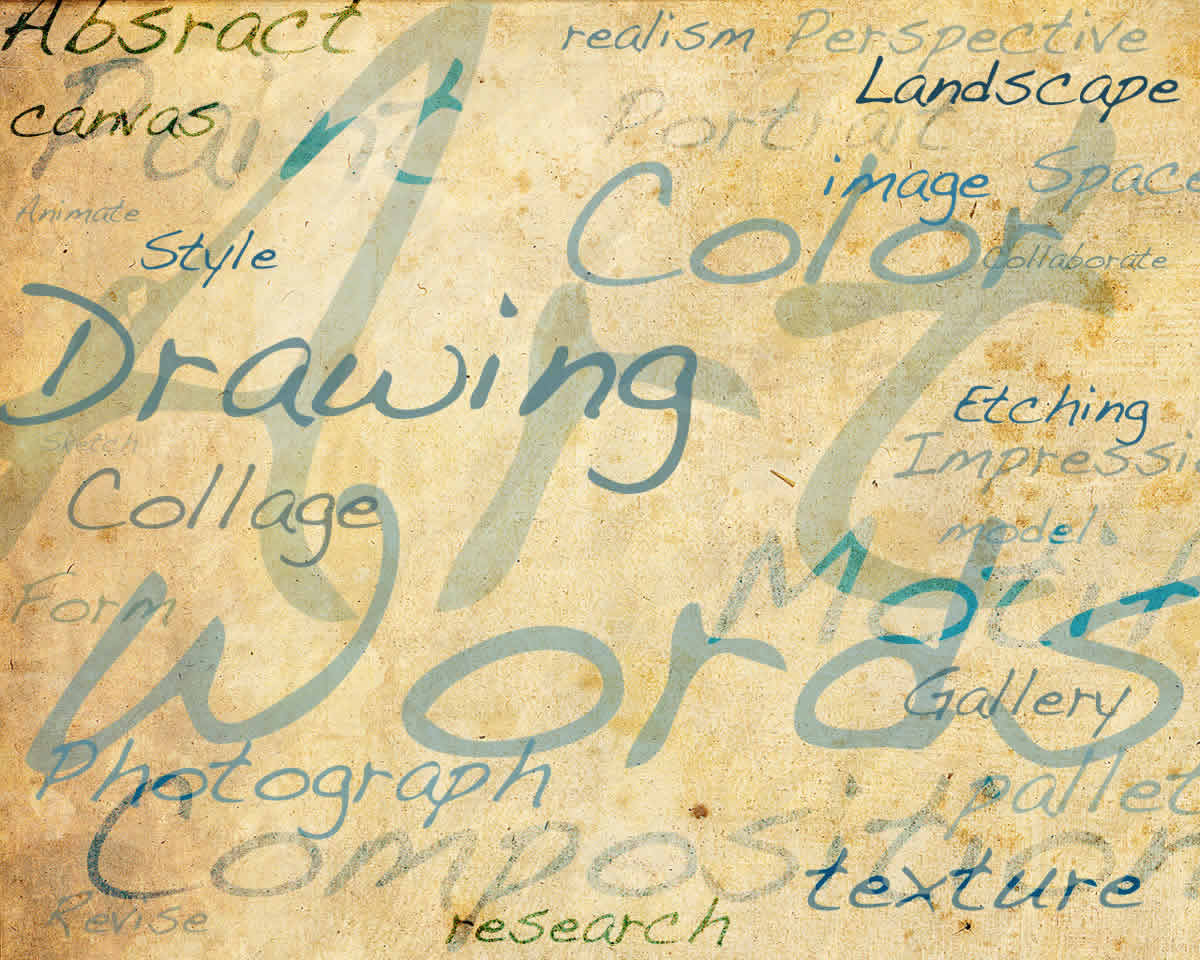 Thousand Words Project
Welcome to the Thousand Words Project, a new, exciting set of educational tools that use artwork to improve writing skills. With the Thousand Words Project, students learn how artists create and apply these strategies to their own writing. By following these lessons and activities, teachers can inspire their students to pay attention to what they see, reflect on it, express their ideas in writing and even propel these skills across subject areas into daily life.
At the heart of the Thousand Words Project are videos that lead participants on a journey through the Bates College Museum of Art's diverse collections and into the studios of prominent artists and writers. This is more information than a typical trip to a museum!
Before showing each video, a pre-lesson activity is offered, to prepare students.
Accompanying each of the lessons are writing exercises. Teachers are guided when to stop and start the video to implement suggested ideas and activities. While the video and lessons are designed to be sequential, teachers are invited to utilize the resource in whatever order they think best. Using the program sequentially, students will progress from exercises that record simple observations to putting the finishing touches on a basic descriptive essay based on a work of art.
Alternative lessons are offered in the "RUN WITH IT!" tab above and the "DIG DEEPER" tab on lesson pages. Teachers will find exciting options, including additional activities, service-learning projects, or how to team up with other teachers and go cross-curricular.
Use comics to organize writing! Let students make movies of their own art galleries! A complete tech notebook under the Tech Integration tab above or as highlighted within lessons make it easy to integrate the curriculum into a 21st century classroom environment.
Many suggestions for sharing finished work and posting ideas sparked from using the project are included. Have fun!