Talk by author Amitav Ghosh postponed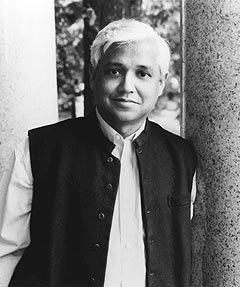 A talk by the Indian author Amitav Ghosh, scheduled for 7 p.m. Wednesday, Nov. 14, in the Edmund S. Muskie Archives at Bates College, has been postponed due to air travel restrictions. The time, date and location for the rescheduled talk will be announced.
Ghosh's visit to Bates College is sponsored by the college's Multicultural Center. For more information, call 207-786-8215.
Leave a Reply
This is a forum for sharing your thoughts about the preceding post with the public. If you have a question for the author, please email the Bates Communications Office at communications@bates.edu.