Four college Trustees named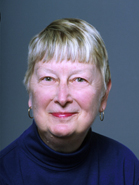 Gretchen Shorter Davis of Portland, Maine, and Henry J. Keigwin of South Dartmouth, Mass., have been elected to the college's Board of Overseers by the alumni of Bates College; Michael W. Bonney of Sudbury, Mass., and David L. Foster of New York City have been appointed by college trustees to serve on the Board of Overseers, Bates College President Donald W. Harward announced.
Davis, now retired after a teaching career in New Jersey, Virginia and Connecticut, graduated from Bates in 1961 with a degree in sociology. While working in Connecticut, she earned her master's degree at Fairfield University.  She was active in the Weston Teachers' Association and was elected to the association's board. Since retiring to Maine, she has been a volunteer with the Southern Maine Agency on Aging. Davis and her husband, Jerry, were co-presidents of the Fairfield County Bates Club, where she developed the Welcome Luncheons for entering Bates students, held at their home each June. She has served as co-chair of several Reunions, including her 40th this past June. She has been secretary of her class for many years and served on the Alumni Council. Most recently she was chosen for the Maine Bates Council, an advisory group for the development efforts of the college.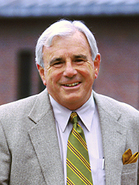 Keigwin is CEO of F. H. French Co., Inc., headquartered in Lincoln, R.I., a real estate development firm and president of Sound Point Asset Management, LLG, an investment management company located on Amelia Island, Florida.  In addition, Keigwin is the general partner in several other companies that own and lease commercial properties. In 1996, Keigwin was named Entrepreneur of the Year by USA Today and the NASDAQ Exchange. Keigwin graduated from Bates in 1959 with a degree in biology and received his M.B.A. from Harvard Business School in 1965.
Keigwin teaches entrepreneurship at Bryant College, where he also is on the board of advisors for the Institute for Family Enterprise. Students elected him Teacher of the Year in 1997. He is a founder of the Rhode Island Private Industry Council/Bryant College Entrepreneurship Training Program. He and his wife, Beverly, founded the Visiting Executives Program at Bryant, and Keigwin has served as its College's Executive-In-Residence. Keigwin served as treasurer and member of the Rhode Island Board of Governors for Higher Education.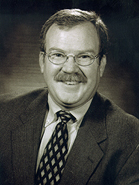 Bonney is president and chief operating officer of Cubist Pharmaceuticals Inc. in Lexington, Mass. Bonney, who graduated from Bates with a degree in economics in 1981, has been very active with his class fund-raising activities, with the Office of Career Services, and with the Office of Admissions.  Both Bonney and his wife, Alison Grott Bonney, a 1980 Bates graduate, served on their 10th Reunion Gift Committee. The Bonneys are members of the Bates College Boston Council, an advisory group for Bates development efforts, and Mike Bonney is a member of the Bates College Leadership Gifts Committee. Through his efforts, a former employer in 1998 created an internship for Bates students.  Bonney also has served students as a volunteer for Alumni in Admissions.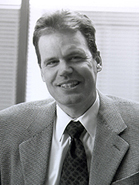 Foster is president of the Institute of Management and Administration, a publishing company he founded in 1982. IOMA publishes 62 newsletters, has an extensive online presence, and employs 180 full-time staff. He is the recipient of the Newsletter and Electronic Publisher's Hall of Fame Award for lifetime achievement.  At Bates, Foster majored in English. As an alumnus, Foster has served as president of the Alumni Council, New York City Bates Club leader, and Reunion organizer. Foster was elected to the Board of Overseers from the Alumni ballot in 1996, where he served as a member of trustee committees on investment and budget, admissions, financial aid and college relations, as well as ad hoc committees regarding honorary degree nominations and strategic initiatives for community development. In 2001, Foster joined the advisory Bates College New York Council.  His wife, Mina Samuels, is a novelist, and the Secretary of the Board of Symphony Space, a New York performing arts institution.
The Bates College Board of Trustees includes the 15-member board of fellows, who serve lifetime terms, and the 25-member board of overseers, who serve five-year terms.
View Comments