Poet Mathis featured in Writers Harvest reading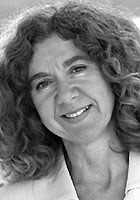 The annual Writers Harvest reading at Bates College will be given by Cleopatra Mathis, professor of English at Dartmouth College and author of five collections of poetry, at 8 p.m. Wednesday, Nov. 10, in Chase Hall Lounge, 56 Campus Ave.
The public is invited to attend the event, part of the Writers Harvest, an annual literary benefit sponsored by the national organization Share Our Strength to fight hunger and poverty. Donations will benefit the Lewiston-Auburn Food Pantry and the Food Pantry at Trinity Jubilee Center, Trinity Episcopal Church, both in Lewiston, and Good Shepherd Food-Bank, Auburn.
A native of Louisiana, Mathis' work has appeared in anthologies, textbooks, magazines and journals including The New Yorker and American Poetry Review. She has received two National Endowment for the Arts grants, the Peter Lavin Award for Younger Poets from the Academy of American Poets, the Robert Frost Prize and the May Sarton Award.
Her most recent book of poems, What to Tip the Boatman? (Sheep Meadow Press, 2001) won the Jane Kenyon Award for Outstanding Book of Poetry. Her sixth volume, White Sea, will be published by Sarabande Books in 2005.
Mathis directs the creative writing program at Dartmouth.
View Comments