Coffin, Reilly honored as NESCAC basketball awards are released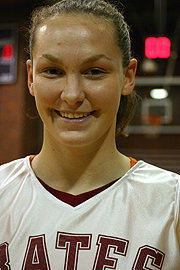 The success of Bates College's men's and women's basketball teams this season translated into awards announced by the New England Small College Athletic Conference on Wednesday.

Meg Coffin captured the NESCAC's Player of the Year award for her efforts leading the Bobcats into the NESCAC championship game and into their second consecutive NCAA Division III tournament appearance.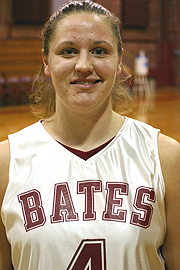 Coffin (Westford, Mass.) was a natural pick as a First-Team All-NESCAC player, while sophomore teammates Sarah Barton (Portsmouth, N.H.) and Matia Kostakis (Andover, Mass.) each earned spots on the All-NESCAC Second Team.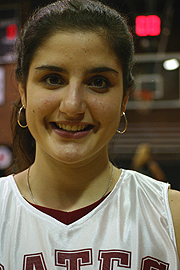 A NESCAC Championship finalist for the fourth consecutive season, the Bobcats (19-8) travel to Mount Saint Mary College in Newburgh, N.Y., on Friday to face Bridgewater (Va.) College in the first round of the NCAA tournament.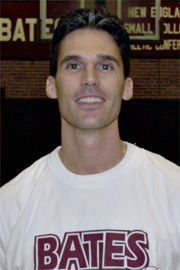 Meanwhile, men's basketball coach Joe Reilly garnered NESCAC Coach of the Year honors after leading Bates to its most successful season, including a school-record 20 wins and a third consecutive trip to the NESAC Semifinals.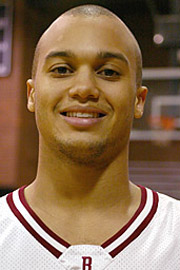 Also drawing All-NESCAC honors on the men's side were juniors Zak Ray (Bangor, Maine) and Rob Stockwell (Temple, N.H.), each of whom made the all-conference Second Team for the second straight year.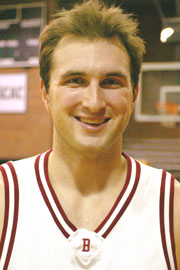 View Comments