Photographs from Parents & Family Weekend 2008
• Click thumbnails below to view images of Parents & Family Weekend 2008 at Bates:
Cloudy skies on Friday cleared as a beautiful Saturday and Sunday materialized for Parents & Family Weekend 2008. Attending classes, academic presentations, athletic competitions, museum exhibitions and a variety of performances complemented the chance to spend time with families and friends.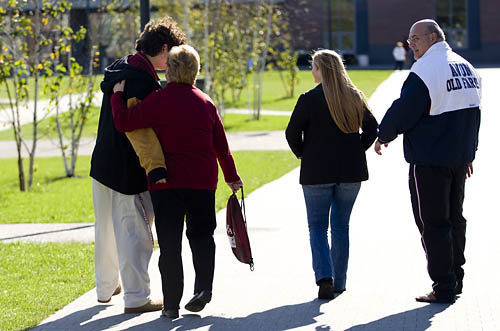 Leave a Reply
This is a forum for sharing your thoughts about the preceding post with the public. If you have a question for the author, please email the Bates Communications Office at communications@bates.edu.