Yale physicist to discuss Large Hadron Collider project at Bates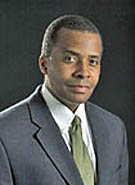 Yale University physicist O. Keith Baker, a researcher involved with the advanced particle accelerator called the Large Hadron Collider, visits Bates College to talk about the project at 7:30 p.m. Thursday, March 19, in Room 204 of the Carnegie Science Center, 44 Campus Ave.
Baker will discuss the workings of the LHC, which is located in Switzerland, his own involvement in the project and the new physics it hopes to discover. Sponsored by the physics department, this talk is open to the public at no cost and will be suitable for a general audience. A reception will follow.
The LHC, which Baker has called a "revolution for particle physics," is the largest and most expensive international physics experiment to date, and is believed to be the most likely venue for discovering new phenomena in all of physics. The first particle collisions are scheduled for this year.
The 17-mile-long underground LHC is the most advanced particle accelerator ever created. Experimenters hope to use this technology to find evidence of a previously unseen ordinary atomic particle theorized to be responsible for "dark matter," which, along with "dark energy," makes up most of the mass of the universe.
Baker and the Yale team will work on ATLAS, one of six LHC experiments that will examine results from the head-on collisions of protons of extraordinarily high energy. Nearly 7,000 scientists from 80 countries are anticipated to work with the LHC in the coming years.
Baker, who earned a Ph.D. from Stanford University in 1987, has received the Edward Bouchet Award from the American Physical Society for outstanding contributions to physics research, the Elmer Imes Award from the National Society of Black Physicists and the National Conference of Black Physics Students for outstanding and sustained contributions to physics research.
He has also received a United States presidential appointment to the Board of the National Medal of Science and was elected to the Arkansas Black Hall of Fame.
View Comments