Festival in the Fall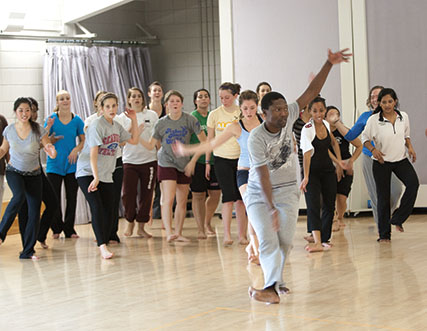 In October, the summertime Bates Dance Festival presented its first-ever academic-year project: the multimedia performance Beautiful Me by South African dancer and choreographer Gregory Maqoma and his Vuyani Dance Theatre Project. Here, Maqoma works with students in Associate Professor of Dance Carol Dilley's modern dance technique course in the Marcy Plavin Studios. Photograph by Phyllis Graber Jensen.
Leave a Reply
This is a forum for sharing your thoughts about the preceding post with the public. If you have a question for the author, please email the Bates Communications Office at communications@bates.edu.