Slide show features a 2009 retrospective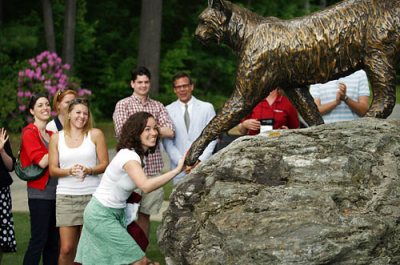 • Click the thumbnails to view the slide show above
Through this retrospective slide show, we invite you to look back at some of the major Bates stories, events and achievements of 2009, as published in BatesNews, the College's monthly e-newsletter to alumni, parents and friends.
Whether showing happy jubilation, pensive reflection or intense competition, the photographs tell about Bates people setting the pace and attending to their friends, communities and world. As skier Sylvan Ellefson '09 said as he competed at the Bates-hosted NCAA Skiing Championships last winter, "Seeing all my friends and all the people from Bates that were here today really made my day."
Complementing the slide show are links to a few multimedia pieces about life at Bates in 2009:
Leave a Reply
This is a forum for sharing your thoughts about the preceding post with the public. If you have a question for the author, please email the Bates Communications Office at communications@bates.edu.