---
Sunday Times of Sri Lanka publishes essay by Watson recipient Dissanayake '09
In the Sunday Times of Colombo, Sri Lanka, economics and theater major Sulochana Dissanayake '09 writes about last July's Grahamstown National Arts Festrival in South Africa. "The quiet and intimate Grahamstown…transforms into a giant carnival for 10 days," writes Dissanayake, who is studying theater in South Africa and Indonesia under a prestigious Watson Fellowship. "Performances are staged in any space that can seat more than five people," she continues, "with every school/church hall and open space occupied to maximum capacity. It was inspiring for me to see how absolutely any space (from railway stations to stone forts, with some spaces only slightly bigger than an average room) can be very simply transformed into a performance arena. It proved to me that one does not require 'theatres' to perform — you can use any space for art." View story from the Sunday-Times, Jan. 3, 2009, and view video below of Dissanayake talking about her hopes for her Watson Fellowship: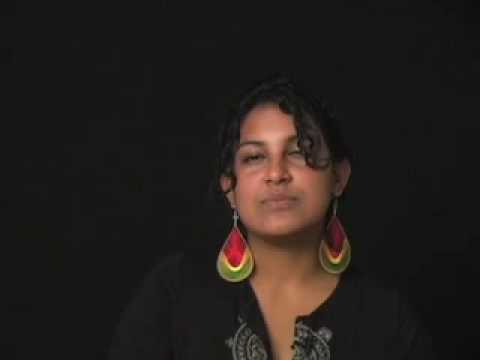 ---
Categories:
Africa
,
Alumni life
,
Arts and music
,
Asia
,
Creativity
,
Diversity
,
Economics
,
Intellectual rigor
,
Performing and visual arts
,
Theater and Rhetoric
.
---
Contact Us