April 2010 images of Bates
Click on thumbnails, above, to view the slide show.
Featured image of the month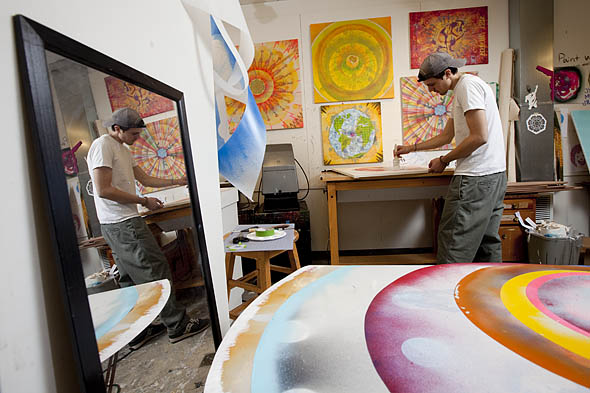 Studio art major Sam Guilford '10 prepares for the annual senior exhibition in his Olin Arts Center studio. Guilford's stenciled paintings are based on the mandala, a sacred art form significant in Buddhism and Hinduism.
Leave a Reply
This is a forum for sharing your thoughts about the preceding post with the public. If you have a question for the author, please email the Bates Communications Office at communications@bates.edu.