Sociologist Duina discusses 'Winning' at two November book gatherings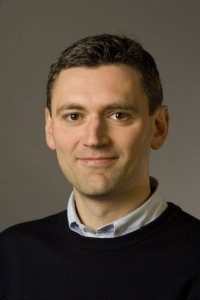 We are taught from a young age to be winners and avoid being losers. But what does it mean to win or lose? And does winning make us happy?
Francesco Duina, a sociologist at Bates, explores such questions in his new book, Winning: Reflections on an American Obsession (Princeton University Press). This unprecedented investigation of winning and losing in American society explores our collective beliefs about winners and losers, what we are really after as we struggle to win, and much more.
Duina discusses the book and will sign copies in two public gatherings in November: at 7 p.m. Thursday, Nov. 4, at Borders, 430 Gorham Road, South Portland (207-775-6110); and at 10 a.m. Saturday, Nov. 13, at the Prince Memorial Library, 266 Main St., Cumberland (207-829-2215). Both are open to the public at no cost.
In Winning, Duina argues that victory is not a final destination in and of itself, but a gateway to something of immense importance to us: the affirmation of our place in the world. But he also shows that competition is ultimately unlikely to provide the answers we need. Winning and losing, instead, are artificial and logically flawed concepts that put us at odds with both the world around us and, ultimately, ourselves.
The competitive worldview isn't all bad, Duina explains. "Competition, obviously, motivates people a great deal, and out of the motivation you can get things done.
"It propels you forward. You will work harder, push yourself, get to know yourself differently if you subject yourself to such stress and pressure."
The disadvantage is that because we reflexively operate in a competitive mode, "we're not truly at peace with what we're doing. And that creates tensions within oneself and with the rest of the world.
"The winning-and-losing mindset creates a fundamentally antagonistic relationship with the world."
But Winning also proposes a new mindset for pursuing our dreams, and for finding our proper place in the world, in a more satisfying way.
Duina is associate professor and chair of the sociology department at Bates, and visiting professor at the International Center for Business and Politics, Copenhagen Business School. He is the author of The Social Construction of Free Trade (Princeton University Press, 2007) and Harmonizing Europe (SUNY Press, 1999).
View Comments