Andrea Conklin Bueschel '90 appointed to Board of Trustees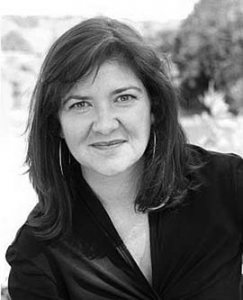 Bates College President Elaine Tuttle Hansen has announced the appointment of Andrea Conklin Bueschel '90 of Chicago as one of five new members of the college's Board of Trustees.
Bueschel serves as program director of the Spencer Foundation in Chicago, where she has been on staff since 2007. The private foundation supports research that contributes to the understanding of education and improvement of its practice. Her primary responsibilities include overseeing the foundation's initiative on data use and educational improvement, managing fellowship programs and organizing the review and evaluation of grant proposals and applications.
Prior to her appointment at Spencer, Bueschel was research scholar at the Carnegie Foundation for the Advancement of Teaching in Stanford, Calif., conducting research on doctoral education and on developmental education in community colleges. Bueschel has written several publications on educational improvement.
She is a court-appointed special advocate working with foster youth to ensure their needs are met in the foster care system. Bueschel also serves on the board of La Casa Norte, an organization that provides advocacy and support services for homeless and at-risk families and youth, as well as a mentor and tutor for various youth organizations.
Bueschel holds a doctorate from Stanford University in educational policy. She also earned two master's degrees from Stanford, in sociology and in educational policy. Her Bates baccalaureate is in philosophy.
View Comments