Lena Sene '00 appointed to Board of Trustees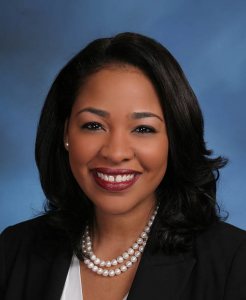 Bates College President Elaine Tuttle Hansen has announced the appointment of Lena Sene '00 as one of five new members of the college's Board of Trustees.
Sene, of New York City, is a partner at Impact Capital Partners, where she advises emerging-markets investment managers on the design, implementation and fundraising of impact investment vehicles in the alternative asset space.
Previously, she was a banker in the private investment management division of Lehman Brothers, where she was responsible for advising institutional and high-net-worth clients on a full range of wealth-related matters including asset allocation, investments and structured solutions.
She also served as a banker at JPMorgan Private Bank, where she worked closely with portfolio managers, sales traders and credit specialists in developing and implementing investment strategies for high-net-worth families. While at JPMorgan, Sene co-founded the Global Private Banking Analyst Forum, an initiative that has resulted in a worldwide exchange of best practices. Sene was the sole recipient of the JPMorgan Chase Rising Star Award for the Annual Women's Bond Club Award in 2003.
In 2006, Sene, along with 13 other Americans, was appointed by President Bush to the White House Fellowship, a 45-year-old nonpartisan leadership program. She was an elected board member of the United Nations Association of New York and is a member of The Economic Club of New York.
Sene graduated from Bates with a baccalaureate in economics. She completed her MBA at the Harvard Business School and a Mid-Career Master's degree in public administration at the Harvard Kennedy School of Government, where she was selected a Mort Zuckerman Fellow. Sene was born in the United States and raised in Senegal, Russia and Ukraine. She is fluent in English, French, Russian and Wolof. She resides in New York City.
View Comments