This weekend at Bates: Two plays, a gamelan concert and more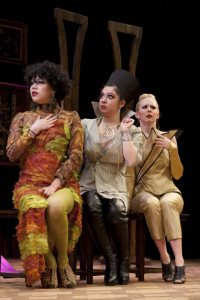 Two theatrical classics and a concert that crosses the boundary between Western sounds and Indonesian gamelan make this a weekend for the performing arts at Bates. Folks, there's only one way to get it all in: Start your weekend Thursday night!
As Bates marks Schaeffer Theatre's 50th, March plays look at French culture, U.S. sexual politics
Gamelan Orchestra, guests cross musical boundaries with Harrison's Double Concerto
And why not extend it through Monday? Catch a talk by noted theatrical designer Christopher Akerlind:
Nationally renowned figures in theater, dance to discuss their work
Leave a Reply
This is a forum for sharing your thoughts about the preceding post with the public. If you have a question for the author, please email the Bates Communications Office at communications@bates.edu.