Five Bates faculty members, in a variety of fields, awarded tenure
At its most recent meeting in January, the Bates College Board of Trustees voted to tenure five faculty members, as recommended by the Faculty Committee on Personnel, Vice President for Academic Affairs and Dean of the Faculty Jill Reich, and President Elaine Tuttle Hansen.
The faculty members were awarded tenure effective immediately, with promotion from Assistant Professor to Associate Professor to take effect in July at the start of the college's fiscal year. They are:
Helen C. Boucher, Department of Psychology
Gina A. Fatone, Department of Music
Christine McDowell, Department of Theater and Rhetoric
Karen Melvin, Department of History
Hiroya Miura, Department of Music
"Such moments are always joyous for those of us in academia," said Reich, "because they represent the great achievement of our junior colleagues as teachers and scholars. In the years ahead, the College will be ever stronger because of these young scholars who have achieved so much already and will continue to make great contributions to their students, their fields and our institution for decades to come."
Tenure is a practice in higher education by which faculty members who are judged to have made and will continue to make outstanding contributions to teaching and student learning, research and service to the institution are awarded a faculty position at the institution for the rest of their career. Most young faculty join on the "tenure track" and work for at least five years to prove themselves worthy of this privilege. Only the board of trustees can award tenure, but the process begins with judgments and recommendations by one's fellow faculty members, the vice president for academic affairs and the president, after careful consideration of the candidate's professional accomplishments.
Biographical background on those awarded tenure
---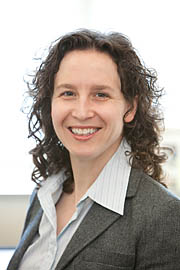 Helen C. Boucher is a psychologist whose research interests concern social influences on the self. Her specific projects include the role of culture in shaping self-knowledge, self-evaluation, and the pursuit of uniqueness in identity; the role of important others in self-regulation; and the effect of threats to meaning systems on self-knowledge. Her recent publications include:  "The dialectical self-concept II: Cross-role and within-role consistency, well-being, and self-certainty," Journal of Cross-Cultural Psychology (2011); "Understanding Western-East Asian differences and similarities in self-enhancement," Social and Personality Psychology Compass (2010). Forthcoming publications include "Self-knowledge defenses to self-threats," Journal of Research in Personality; "Language and the bicultural dialectical self," (with M. O'Dowd, '06), Cultural Diversity and Ethnic Minority Psychology.
Boucher serves on the faculty for the Bates Semester in Japan program. She teaches classes on social psychology, cultural psychology, the self, and the psychology of humor.
Boucher, now in her sixth year at Bates, received her doctorate at the University of California, Berkeley, and her bachelor's degree at the University of Illinois (Chicago), both in psychology.
---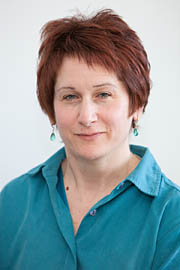 Gina A. Fatone is a music scholar whose research interests include oral mnemonics in the learning of instrumental music, musics of Indonesia and the psychology of musical experience. Fatone teaches courses in ethnomusicology, world music and music theory. She directs the Bates College Gamelan Orchestra, a musical ensemble from Indonesia composed primarily of bronze percussion instruments.
Her published articles include: "You'll Break Your Heart Trying to Play It Like You Sing It": Intermodal Imagery and the Transmission of Scottish Classical Bagpiping (Ethnomusicology, 2010) and a co-authored chapter (Fatone, Gina and Martin Clayton, Laura Leante, and Matthew Rahaim. "Imagery, Melody, and Gesture in Cross-Cultural Perspective" in New Perspectives on Music and Gesture, Gritten and King, eds., 2011).
Fatone has taught at Bates seven years, and organizes world music events annually. She received her doctorate from the University of California, Los Angeles; conducted additional doctoral studies at the University of Hawaii at Manoa; and received her master's degree from the University of Santa Cruz, all in ethnomusicology. She also earned a master of music degree in harpsichord performance from the New England Conservatory of Music in Boston. She received a bachelor's degree in music, with honors, from the University of Connecticut.
---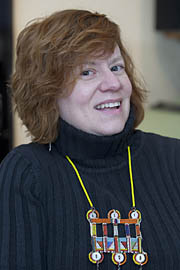 Christine McDowell is a costume and set designer who has taught at Bates five years, designs sets and costumes for Bates College productions, and works with student designers. Her courses include introduction to design, scene design, costume design, pattern drafting and draping, dress and adornment in Western culture, urban design and renewal, scene painting and portfolio development as part of thesis advising for advanced students in design.  Her prior teaching experience is broad, including courses taught at the Victoria and Albert Museum in London; the Museum of Costume, Bath; the College of William & Mary in Virginia; and the State University of New York, New Paltz. She is the resident designer for Shakespeare South Africa, a performing and educational outreach program based in the Eastern Cape.  She has designed costumes and scenery for regional companies such as the Virginia Shakespeare Festival, New Jersey Shakespeare and the Yale Repertory Theatre.  McDowell's current research on 17th- and 18th-century European theaters is supporting the recreation of a historic theater at Colonial Williamsburg.
McDowell received a master of fine arts degree in set and costume design from the Yale School of Drama in New Haven, Conn. She earned a bachelor's degree in theater arts from Brandeis University. She participated in the Attingham Summer School for the Study of Decorative Arts in Derbyshire, England.
---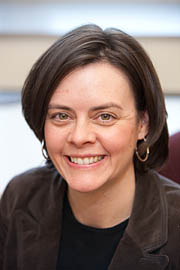 Karen Melvin is a historian with research interests in colonial Mexico, and especially the role of the church and religion in Mexico and the early modern world. Her first book project, Building Colonial Cities of God: Mendicant Orders and Urban Culture in New Spain, 1570-1800, examines mendicant orders and their role in the creation of colonial urban culture. It is forthcoming this year from Stanford University Press.  She is also working on a history of alms collected in the Americas for the purpose of redeeming Christian captives from Muslim North Africa. Among the courses she teaches at Bates are an introduction to Latin American history; the city in Latin America; the age of independence in Latin America; the Mexican Revolution; the Spanish Inquisition; and a Short Term course on travel and tourism in Latin America.
Melvin's publications include: "Clergy—Spanish America" in Kenneth Mills and Evonne Levy, eds. Lexikon of the Hispanic Baroque: Technologies of a Transatlantic Culture (forthcoming, University of Texas Press); "Charity Without Borders: Alms Collection in New Spain for Captives in North Africa" Colonial Latin American Review (April 2009); and "A Potential Saint Thwarted: Religion and the Politics of Sanctity in Late-Eighteenth-Century New Spain." In Jeffrey Ravel and Linda Zionkowski, eds.  Studies in Eighteenth-Century Culture (2007). She is also a contributing editor for the Colonial Mexico section of The Handbook of Latin American Studies.
Melvin has taught at Bates five years. She received her doctorate from the University of California, Berkeley, and her bachelor's degree, with honors, from Boston University, both in history.
---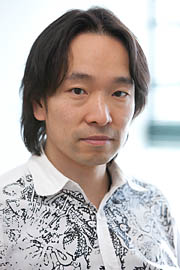 Hiroya Miura is the conductor of the Bates College Orchestra and a respected composer whose musical interests span continents and centuries. A native of Japan, he works with ancient Japanese instruments and explores ways of incorporating them into the contemporary idiom. He also writes frequently for electronic and computer instrumentation, and explores such contemporary approaches to the musical art as improvisation via interactive technology and multimedia compositions such as "Listening In, Looking Out." Performed at Bates in December, this broadly collaborative sound-and-image work involved schoolchildren in Maine and Japan, an intermedia artist, a percussionist, Miura and three Bates students.
Two Miura compositions are slated to debut at the JapanNYC Festival organized by Carnegie Hall, with Seiji Ozawa as artistic director, in March and April. "Mitate" will be performed by the Juilliard Percussion Ensemble at Lincoln Center's Alice Tully Hall on March 29. Line C3, also a percussion ensemble, will debut Miura's "Blowout" at LaGuardia Performing Arts Center on April 2.
Miura's commissions include the 2009 score for the film "Junko's Shamisen"; works for the Institute for Medieval Japanese Studies at Columbia University; and pieces for the New York New Music Ensemble, G-Sharp Duo, Timetable Ensemble, Speculum Musicae and the American Composers Orchestra.
A Bates faculty member for five years, Miura teaches music theory; composition; music and cinema; introduction to listening and orchestration. Prior to Bates, Miura was a teaching fellow and assistant orchestra conductor at Columbia University.
Miura received a doctorate of musical arts in composition and a master's degree in composition from Columbia. He received his bachelor's degree in music composition from McGill University.
View Comments