Bobcat slugger Noah Lynd '11 looks at the physics of new NCAA-mandated bats
This spring, new NCAA rules have literally taken the bat out of the hands of sluggers like Bates senior Noah Lynd, whose march to the top of Bates' all-time homer list has slowed to a walk.
But unlike other collegiate hitters whose bats are quieter this spring, Lynd is also a brainy physics major with a scientist's understanding of why the new NCAA-mandated bats are swatting fewer fly balls out of Leahey Field.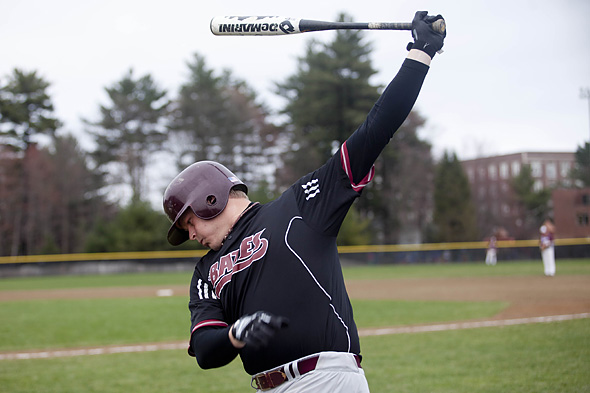 Using a high-speed camera, dense physics formulas and deep baseball knowledge, Lynd— who is just one homer shy of the all-time Bates career mark — has investigated what happens when baseball meets baseball bat. He recently presented the results in his senior thesis, the major capstone endeavor for Bates seniors, titled "Investigating BBCOR Baseball Bats: A Comparison of New and Old."
Lynd's idea to compare the new and old bats hit him last year, after hearing the buzz about how different the new bats were. "I wanted to find out just how different," he says. In a batting cage session last winter, Lynd started learning.
"Ping" is not in the air.
"Wood bats make a 'crack' sound. The old aluminum bats made a 'ping.' I'd describe the new bats as having a 'thud.' It's just not that exciting a sound," says Lynd, of Meriden, N.H. And while "it's hard to gauge a ball's trajectory in the cage," Lynd could tell the ball was coming off the bat far differently.
The old "ping" sound indicates the barrel's springiness — the so-called trampoline effect that sends a baseball off aluminum at more than 100 mph. And now that the NCAA has restricted the trampoline effect and the size of the sweet spot of all bats, "ping" is no longer in the air this college season.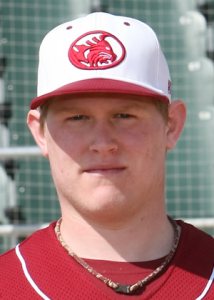 The effect of the new rules, which reflect player-safety concerns and a desire to make the home-run-happy college game more comparable to the wooden-bat professional counterpart, has been immediate and great. By April, the NCAA reported that Division I teams were hitting about half as many home runs per game. Overall batting averages had dropped from .301 to .279.
At Bates, the Bobcats last year went 25-11, averaged nearly nine runs per game, batted .354 and hit a team-record 35 homers, among many offensive records. This year, the team is averaging 6.2 runs per game and hitting .289 with 15 homers. Through May 1, the team's record is 18-14.
The 6-foot-2, 220-pound Lynd hit 15 homers last year, six more than the previous single-season record. With three homers this year, Lynd sits one shy of the career record of 21 set by Jason Coulie '00, who played professionally in the Anaheim and St. Louis minor league systems. [Update: Lynd hit his record-tying 21st homer in the last game of the season, vs. St. Joseph's, May 11.]
A veteran of summer wooden-bat leagues, Lynd makes no excuses. "These bats aren't any worse than wooden bats," he says. "If you have a good swing and are doing what you're supposed to be doing as a hitter, you'll have good results regardless of the bat."
"They've been accountable."
First-year Bates head coach Mike Leonard says he's proud of the way his players have handled the transition.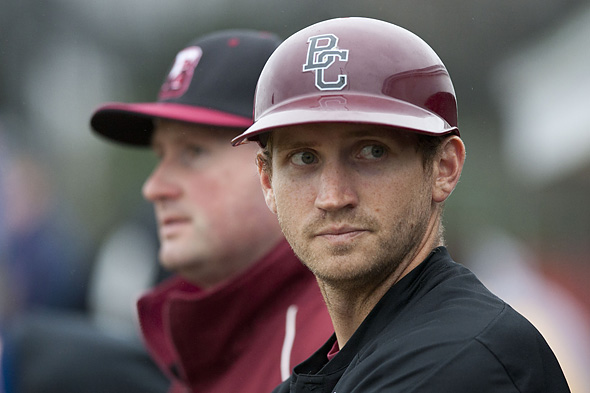 "They've been accountable for what's happening," said Leonard, sitting in the Leahey Field dugout on a cool and drizzly April day. "They don't blame anyone or anything for the lack of production. They're looking to themselves as the ones who have to swing efficiently and hit the ball hard."
Lynd especially has handled himself with class, Leonard says.
"Noah is someone whose instinct is always to help other guys on the team," Leonard says. "He's hardworking and incredibly committed to his teammates."
Like golfers who obsess about their swings, baseball players can also over-think a craft that's "the hardest thing to do in sport," as Ted Williams once said (and which Lynd quotes in his introduction). "Noah is very smart," Leonard says, "and he understands everything about the swing and now about the bats, too. He's so smart that sometime he outthinks himself, which, as an athlete, can take you away from focusing on the positive things you can do."
A bat's trampoline effect is measured by what's called the Bat-Ball Coefficient of Restitution. A high BBCOR means that the bat barrel compresses more and springs back more. The ball stays on the barrel a long time, gaining energy and velocity. "It's more of an elastic collision," explains Lynd. "More mechanical energy is conserved."
But if the bat is rigid, says Lynd, "then the ball gets more compressed." Lacking much of a trampoline effect, the ball gets squished. Instead of velocity, "the mechanical energy turns into heat."
To illustrate these physics facts, Lynd placed a high-speed video camera on home plate, facing up, inside a batting cage last winter. (The physics department's machine shop created a protective cage for the camera.) He hit balls off a pitching machine with older bats and the newer, less springy ones. Here's a rudimentary clip:
Measuring what he saw on the video clips, he found that balls came off the old bats at average of 114 mph. In one trial, a ball came off an old bat at a sizzling 130 mph. Off the new bats, balls left at an average speed of 93.76 mph.
The "ping" sound of an aluminum bat is also an indicator of its "hoop frequency." A lower hoop frequency means the bat compresses more and the trampoline effect is greater. To measure the hoop frequencies, Lynd struck the old and new bats on the barrel and recorded the sounds.
He found that, indeed, "the older bats had a lower hoop frequency, which means that they compress more than the new bats." The new bats have a higher hoop frequency, meaning that "the trampoline effect has been reduced." (As for the "thud" sound of the new bats, the sound reflects the bats' internal damping effects.)
Stats and pings aside, Leonard says the 2011 game is visually different. "I have just not seen as many long fly balls, where the ball carries and carries," he says. And Lynd says he notices fewer scorching line drives coming his way at first base (he also pitches). And center fielder Pat Murphy (Lynd's roomie) says he's had to relearn what a well-struck ball sounds like coming off the new bats.
Lower-scoring games mean more inside baseball: protecting outs and advancing runners with bunts, steals and savvy baserunning. "You're just not going to get that double, double, single sequence like we did last year," Leonard says. "With more singles than extra-base hits, to get production from a single you have to get a guy to second or else he doesn't score."
Leonard, an All-Big East catcher with the University of Connecticut who played in the Boston minor league system, says he knew the game had changed last fall after talking with coaches at his alma mater.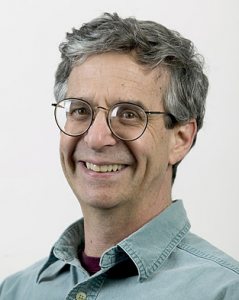 "This is a team that had two guys hit 20 home runs last year," says Leonard. "And after using the new bats last fall, they spent two weeks practicing bunt defense and bunt offense."
Lynd "always asks good questions."
Lynd's curiosity and enthusiasm for his sport and his major has made him a favorite of his adviser, Professor of Physics Eric Wollman. Even more than answers, a student's questions tend to impress professors, and Lynd "always asks good questions," Wollman says.
Lynd, who hopes to attend an engineering program at Dartmouth next year, credits Wollman's guidance. "He made it clear that the thesis would go better if I explored something that I was interested in, and he was right," Lynd says.
Turns out, the project was something they both found interesting. "Professor Wollman was excited about the project from the beginning and had good ideas and suggestions — he learned right along with me."
View Comments