Bates announces speakers, honorary degree recipients for commencement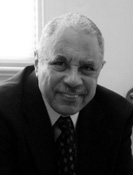 Five honorary degree recipients will speak at the 139th commencement at Bates on May 30.
They are composer Thomas Jefferson "T.J." Anderson, theoretical biologist Lynn Margulis, entrepreneur and engineer Paul Soros and his wife, Daisy M. Soros, and NBC Nightly News anchor and managing editor Brian Williams.
The 10 a.m. commencement ceremony takes place on the historic quad in front of Coram Library.
Composer T.J. Anderson demonstrates the capacity of a single soul to encompass the world. Embracing European modernism and myriad expressions of the African American experience, Anderson transcends both to explore new realms of sound, interdisciplinarity, and audience interaction.
"Anderson is an individual and compelling compositional voice," wrote a Boston Globe critic, whose "personality is so strong that it can unify diverse elements." Anderson may be best-known for his orchestration of Scott Joplin's opera Treemonisha, which premiered in 1972, but his original compositions constitute a towering contribution to music.
His first significant work was an overture finished in 1958, and his most recent is 2004's A Song for Elma Lewis, a setting for soprano and piano of a text by his son, T.J. Anderson III. The 80-plus works in between include operas, symphonies and other orchestral works, band music, all manner of chamber music, and choral pieces. Anderson's predilection for rhythmic complexity and his imaginative use of instrumental color are particularly notable," as The New Grove Dictionary of Music and Musicians states, but equally remarkable are his boldness with form and his generosity toward performers and audiences.
Born in Coatesville, Pa., Anderson began playing the violin as a child and quickly manifested an omnivorous musical appetite; at age 14 he spent a summer on the road as a trumpeter with a jazz band. Anderson received degrees from West Virginia State College, Pennsylvania State University and the University of Iowa, where he earned a Ph.D. in composition. He has taught in public school and academe, and retired in 1990 as the Austin Fletcher Professor of Music Emeritus at Tufts University.
From 1968 to 1971, he was composer in residence with the Atlanta Symphony Orchestra, and his many commissions include works for the Bill T. Jones/Arnie Zane Dance Company and cellist Yo Yo Ma. A resident of Chapel Hill, N.C., Anderson now composes full time. He was inducted into the American Academy of Arts and Letters on May 18.
Mentioned as "the most gifted theoretical biologist of her generation" and widely recognized for her original contributions to the study of microbial evolution and cell biology, Lynn Margulis is the kind of scientist who questions assumption.
Distinguished University Professor in the Department of Geosciences at the University of Massachusetts-Amherst, Margulis received the National Medal of Science from President Bill Clinton, the Sigma Xi William Procter Prize for Scientific Achievement and Germany's Alexander von Humboldt Prize. She was elected to the National Academy of Sciences in 1983, and the Library of Congress announced in 1998 that it would permanently archive her papers.
She is best known for her theory of symbiogenesis, which challenges a central tenet of neo-Darwinism. Margulis argues that many independent organisms have merged to form composites.  It is the inheritance of acquired genomes that leads to increasingly complex levels of individuality.  Margulis is also recognized for her contribution to James Lovelock's Gaia concept. First proposed 30 years ago, the theory posits that the Earth's surface interactions create a vast regulating system.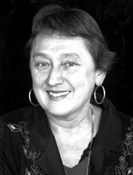 An environmentalist and popularizer of science who has shared her knowledge through hands-on teaching from middle to graduate school, Margulis has written many articles and books, including, Symbiotic Planet: A New Look at Evolution (1998) and Acquiring Genomes: A Theory of Origin of the Species (2002), written with Dorion Sagan, her co-author on a range of books for almost two decades. Their other titles include What Is Sex? (1997), What is Life? (1995) and Mystery Dance: On the Evolution of Human Sexuality (1991). Margulis' work with K.V. Schwartz provides a consistent formal classification of all life on Earth, laid out in Five Kingdoms: An Illustrated Guide to the Phyla of Life on Earth (third edition, 1998). The logical basis for this evolutionary classification scheme is summarized in Margulis' book Symbiosis in Cell Evolution: Microbial Communities in the Archean and Proterozoic Eons (second edition, 1993).
At present, she studies the possible bacterial origin of undulipodia (e.g., cilia and sperm tails).  A native of Chicago and a faculty member at Boston University for 22 years, Margulis received her undergraduate degree in liberal arts at the University of Chicago.  She earned a master's degree from the University of Wisconsin-Madison and a doctorate from the University of California, Berkeley. Magulis will receive an honorary doctor of science degree.
In 1997, entrepreneur and engineer Paul Soros and his wife, Daisy M. Soros, established a $50 million charitable foundation to support the transformative power of American higher education, to raise awareness of the contributions of immigrants to U.S. life and citizenship and to honor the Soroses' own experiences as new Americans.
A member of the Hungarian ski team in 1948, Paul Soros defected at the Olympics in Switzerland and arrived in Manhattan with $17 in his pocket. Earning a graduate degree in engineering from Polytechnic University, he founded Soros Associates, a firm that developed ports and offshore terminals in 90 countries. Paul Soros is now a private investor and member of the Council on Foreign Relations who serves on corporate and non-profit boards.
Daisy M. Soros emigrated from Hungary to New York City, first studying at Columbia University. She received psychiatric social-work training at New York University's School of Social Work and counseled terminally ill patients and their families. A board and executive committee member at Lincoln Center and the New York Philharmonic, she has won awards for her service, which includes board appointments to Weill Cornell Medical College, the Society of Memorial Sloan-Kettering Cancer Center and the Mayor's Fund to Advance New York City.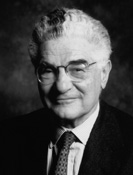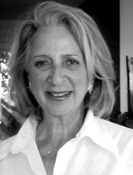 The Paul and Daisy M. Soros Fellowships for New Americans, which Mrs. Soros chairs, provide support for two years of graduate study at American universities to 30 immigrants or children of immigrants appointed annually. Fellows are selected based on sustained intellectual achievement and creativity, as well as a commitment to human rights and the rule of law in advancing the responsibilities of citizenship in a free society. Recent fellows have included a woman who escaped the Khmer Rouge and studied at Columbia; another, the first member of his Amazon basin tribe to leave the rain forest, studied at Stanford. Explaining their philanthropy to The New York Times, Mrs. Soros struck a modest note: "The big trend in this city is putting your name on a building, which didn't appeal to my husband." Mr. Soros added, "We did this instead." The Soros' will receive honorary doctor of law degrees.
On Dec. 2, 2004, Brian Williams became the seventh anchor and managing editor of the distinguished broadcast "NBC Nightly News," the most-watched news program on television. Since joining NBC in 1993, Williams has become one of the nation's foremost television journalists, covering virtually every major breaking news event and traveling extensively around the world. Even after accepting the top news job, Williams anchored from Baghdad to report on landmark Iraqi elections and became the first network news anchor to report from Banda Aceh, Indonesia, about the massive earthquake and tsunami.
Williams attended George Washington University and the Catholic University of America, both in Washington, D.C., but left 18 credits short of a bachelor's degree in order to accept a paid internship at the White House during the Carter administration. He landed his first broadcast news job in Pittsburg, Kansas, at $174 a week. He honed his reporting skills and soon moved up to major television markets.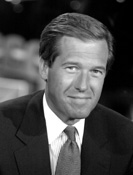 Williams joined NBC from the CBS-owned television station in New York City, starting as a national correspondent. At the end of his first year, he was named anchor of the Saturday edition of "NBC Nightly News" as well as former anchor Tom Brokaw's primary substitute for the weekday broadcast. In 1994, he was named the network's chief White House correspondent. In 1996, MSNBC, the NBC News cable network, was launched, with "The News with Brian Williams" as its flagship show. For his broadcast reporting, Williams received Emmy awards in 1987, 1993 and 2001.
Williams is married to Jane Stoddard Williams and has two children. Williams was named "Father of the Year" in 1996 by the National Father's Day Committee. Williams has strong family connections with Bates. His parents were both Bates graduates — Gordon L. Williams, Class of 1938, and the late Dorothy "Dode" Pampel Williams, Class of 1940 — and his late brother, David, was a graduate with the Class of 1965. Brian Williams will receive an honorary doctor of humane letters degree.
Related Stories
---
2005 Honorands Photographs
High-resolution photos of the Commencement speakers and honorary degree recipients.
View Comments