Efficient private-public response to catastrophes topic of May 10 talk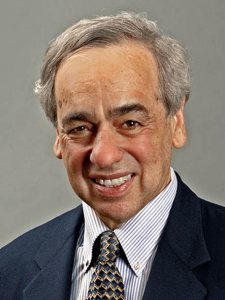 The roles that the public and private sectors can play in reducing the damage from and costs of extreme events will be the topic of a presentation by Howard Kunreuther '59, James G. Dinan Professor of Decision Sciences and Public Policy at the University of Pennsylvania's Wharton School, at 4:15 p.m. Tuesday, May 10, in the Keck Classroom (G-52), Pettengill Hall, 4 Andrews Road.
Sponsored by the economics department and the Bates Career Development Center, Kunreuther's presentation is open to the public at no cost. For more information, please call 207-786-8296.
Kunreuther has a longstanding interest in ways that society can better manage low-probability/high-consequence events related to technological and natural hazards. He says that the disasters that occurred in the past year, culminating in the Japan trifecta (earthquake, tsunami and nuclear plant accident), are indicative of a new era of catastrophes, an era more interconnected and interdependent so that risks are becoming global in nature.
Kunreuther is a Fellow of the American Association for the Advancement of Science; a member of the National Academy of Sciences Panel on Increasing National Resilience to Hazards and Disasters; and Distinguished Fellow of the Society for Risk Analysis, receiving the society's Distinguished Achievement Award in 2001.
He co-chaired the World Economic Forum's Global Agenda Council on Innovation and Leadership in Reducing Risks from Natural Disasters and is a member of the Organisation for Economic Co-operation and Development's High Level Advisory Board on Financial Management of Large-Scale Catastrophes.
His most recent books are At War with the Weather (with Erwann Michel-Kerjan) (July 2009 MIT Press), and Learning from Catastrophes: Strategies for Reaction and Response (with Michael Useem) (December 2009, Wharton School Publishing).
View Comments