Aljazeera interviews Basij-Rasikh '12 for story on Afghanistan youth
Aljazeera interviews Mustafa Basij-Rasikh '12 for a story about the potential of Afghanistan youth to help the country address basic problems that continue to plague Afghanistan: "poverty, access to education, lack of opportunity and exploitation."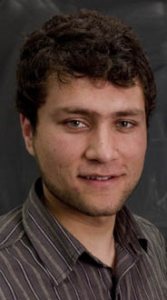 As a positive example, reporter Ali Latifi offers the Afghan Youth Initiative, for which Basij-Rasikh serves on the board of advisors (his sister Shabana, a senior at Middlebury College, is the organization's executive director).
Basij-Rasikh tells Latifi that the millions of Afghans under the age of 25 need someone to tell them "you're Afghan, you're young, you have this potential. Now get up and do something" for your country.
At Bates, Basij-Rasikh won a 2010 Projects for Peace award to support his project to empower people disabled by land mines in Afghanistan.
The disempowerment of the youth of Afghanistan is a product of the on-going conflict, Basij-Rasikh says, adding that it's crucial that young Afghan leaders who grew up in conflict be the ones to tell other young people of Afghanistan "that people can bring change on a very small scale" regardless of their position in society or their place in the political structure. View story from Algazeera, May 14, 2011.
View Comments