Trustee Barbara Raths '96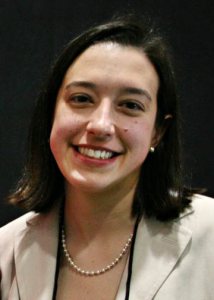 Among trustees recently elected to the Bates board is Barbara M. Raths '96 of Portland, deputy treasurer of the state of Maine.
As deputy treasurer, Raths oversees cash and debt management. She also represents the state treasurer on authority and retirement system boards. She received the 2007 Maine State Manager of the Year Award for outstanding leadership in public finance.
Raths has previously served as the president of the State Debt Management Network, the professional organization of the issuers and managers of state debt.
Raths received an M.B.A. from the University of Southern Maine. A rhetoric major at Bates, she received the B.A. with highest honors and was inducted into Phi Beta Kappa. She was president of Bates' Brooks Quimby Debate Society, competing in national and world debate championships.
As an alumna, she has served as a career adviser for Bates students, been active with several Bates networking groups, served on class reunion committees, as a class agent, as president of the Alumni Council, as a member of the Bates Fund Committee and a member of College Key.
View Comments