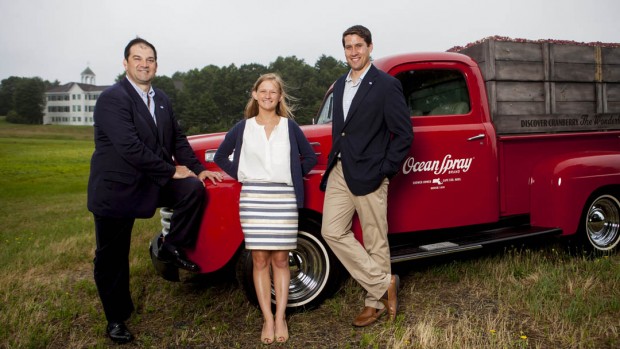 From Seattle, Wash., to New York City's Times Square, Bates students are participating in myriad off-campus experiences. The home front, of course, continues to percolate with scientific research, modern dance and extensive demolition…
Published on
Description

---

January 10, 2002
3:45 pm

Senior forward Drew Weymouth and junior goalkeeper Kim Martell were each named to the 2002 Verizon Academic All-District soccer teams on Thursday. Weymouth, a first-team selection will be placed on the ballot for All-America honors, while Martell was named to the second team.

December 10, 2001
9:43 am

Senior guard Kate Dockery of New York, N.Y., has been selected as the Maine Women's Basketball Coaches' Association (MWBCA), New England Small College Athletic Conference (NESCAC) and Eastern College Athletic Conference (ECAC) Women's Basketball Player of the Week for Dec. 10.

November 27, 2001
8:56 am

The Bobcats host the first round of the inaugural Bates-Bowdoin Classic men's basketball tournament on Saturday, Dec. 1.

November 19, 2001
9:32 am

Bates College junior Justin Easter of Jay, Maine, finished 19th out of 215 runners Nov. 17 at the NCAA Division III cross country championships at Augustana College, earning his first All-America honor in cross country and the third overall in his career.

November 12, 2001
1:06 pm

Nine Bates College fall student-athletes have been named to their New England Small College Athletic Conference (NESCAC) All-Conference teams so far this season.

October 18, 2001
3:45 pm

The Bates College women's soccer team will play host to the first round of the 2001 New England Small College Athletic Conference (NESCAC) women's soccer tournament on Sunday, Oct. 21.

October 10, 2001
8:31 am

The National Association of Collegiate Women's Athletic Administrators (NACWAA) has recognized Bates College Director of Athletics Suzanne Coffey as its 2001 NCAA Division III Administrator of the Year.

August 31, 2001
2:38 pm

The trickle of arrivals would become a steady stream by Sept. 1, as all members of the 583-person Class of 2005, Bates' largest-ever incoming group, arrived to kick-off their first — and the College's 147th year — with orientation, a week designed to create an immediate sense of community between new students and Bates.

August 28, 2001
2:52 pm

Recent Bates College graduate Peg Ficks of Washington, Conn., has been selected by the NCAA as the 2001 Woman of the Year from Maine.

August 9, 2001
3:54 pm

The Bates College tennis and squash programs will exchange head coaches in the 2001-02 year.