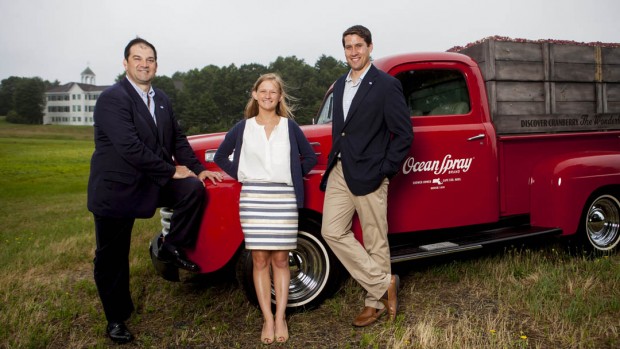 From Seattle, Wash., to New York City's Times Square, Bates students are participating in myriad off-campus experiences. The home front, of course, continues to percolate with scientific research, modern dance and extensive demolition…
Published on
Description

---

March 25, 2010
2:30 pm

Spangler uses digital and analog photography to capture images of nude models in outdoor settings. Shooting in cold weather caused…

March 25, 2010
2:21 pm

Scott's photography presents networks of images surrounding each of her subjects, members of Tubeho, a community of people in Kigali,…

March 25, 2010
2:20 pm

Proceeding from an interest in depictions of the human form, Sanderson combines drawing, collage and monoprinting to manipulate advertisements. "I…

March 25, 2010
1:40 pm

Judkins uses seemingly mundane commercial objects on a large scale. Consumerist objects made of utilitarian materials such as aluminum foil…

March 1, 2010
5:18 pm

Normally four or five in number, our honorary degree recipients are diverse persons of great distinction whose achievements are consonant with the values of Bates College.

January 4, 2010
1:55 pm

• Click the thumbnails to view the slide show above Through this retrospective slide show, we invite you to look…

November 4, 2009
8:02 am

* View the slide show by clicking the thumbnails. Parents and Family Weekend 2009, held this year Oct. 2-4, featured…

September 11, 2009
1:59 pm

The ceremony beginning Bates' 155th academic year on Sept. 9 took place on a choice afternoon, sunny and mild, and explored in depth the concept of choice — no small issue for 470 first-year students confronted with new freedom to make their own choices.

August 31, 2009
8:33 am

N. Scott Momaday, whose novel "House Made of Dawn" in 1969 earned him the first Pulitzer Prize awarded to a Native American, offers the annual Otis Lecture at Bates College at 7:30 p.m. Monday, Sept. 21, in the Olin Arts Center Concert Hall, 75 Russell St.

August 5, 2009
2:57 pm

The Bates Dance Festival and the Bates College Midsummer Lakeside Concert Series end their seasons in high style this weekend, starting Thursday, Aug. 6, with the first of two "Different Voices" dance festival performances and a concert by Réveillons!, a Québécois folk band.