Bates College has an active array of student-run organizations in the arts. From hip hop to media production, music to multicultural events, creative writing to circus arts, whatever your interest is you can do it here at Bates. Below is a list of Arts specific clubs. To see descriptions of all student clubs please go to Student Organizations A-Z.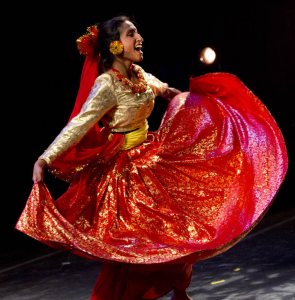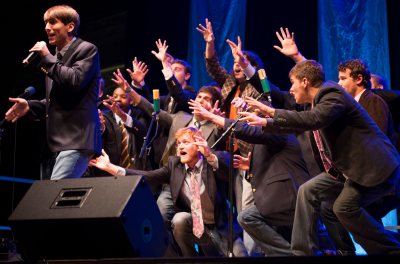 2B.E.A.T.S. is the only club on Bates Campus that covers Hip-Hop style dancing. We are centered around learning the different forms of Hip-Hop dancing, the culture behind it, and just having fun bustin' a move. Open to anyone, regardless of experience, who is willing to teach, choreograph, learn, or just have some fun doing Hip-Hop! Those who choose to will also be able to perform throughout the academic year. There will be opportunities to hold classes for both the Bates and Lewiston/Auburn communities and to take master classes with professionals. So come join 2B.E.A.T.S. because everyone has a little Beyoncé in them!
As a student organization, Amandla! celebrates and promotes the rich culture and history of various communities within the African diaspora. As part of our mission, we celebrate the melting pot of diverse backgrounds and experiences through intellectual discussion and artistic expression. The club holds yearly academic conferences, dinners, and spoken word events for the Bates community members to engage in the discussion of issues pertinent to the students of color on campus. We also attend events (i.e. symposiums and conferences) outside of Bates College where members can network and connect with students of color from other colleges and universities. Through organizing events and programs that raise cultural and political awareness of Black people on campus, Amandla! hopes to ignite racial tolerance and social change in our communities.
The purpose of the Africana club is to celebrate the African continent and its people. We achieve this by fostering an awareness of the peoples, histories, and cultures of Africa on the Bates campus. Furthermore, the club creates a platform on which all students in the Bates campus interested in Africa can interact with each other closely and also share their thoughts, and experiences with the Bates community at large.  Similarly, Africana club brings together students who want to study abroad in Africa and those who have been or lived there. The club also develops an avenue for connecting its members with Bates alumni who have interests and/or connections with the African continent.
Anime Club meets once a week on Sundays to watch episodes of Japanese anime series or movies. The meetings typically last for an hour to two hours and are a great way to learn about anime and take a study break. In the past, we've watched series such as Cowboy Bebop, Baccano, and FLCL, and movies by directors Hayao Miyazaki and Satoshi Kon, among others.
AASIA (Asian-American Students in Action) is an organization for students who are interested in exploring, discussing, and partaking in Asian-American culture in a warm, inclusive environment. We achieve this by bringing together students who identify as Asian-American and students who have a curiosity about the culture to foster awareness of the histories, peoples, and cultures on campus. AASIA regularly hosts cooking nights for the Bates community to enjoy communal dinners with authentic Asian cooking, provocative discussion nights where we delve into difficult dialogues and cultural celebration events such as an annual mid-Autumn and Lunar New Year festival. We also attend conferences and symposiums throughout the year to connect to other students with similar platforms and interests. AASIA serves as a resource for anyone in the Bates community interested in talking about topics that affect Asian-American communities (immigration, assimilation, inter-racial children post-war periods, adoption) and for students interested in Asian-American identity.
The Bates Ballroom Team is open to anyone who would like to learn how to ballroom dance. All levels of experience are welcome and no partner is necessary. The team practices rhythm (cha cha, rhumba, swing) and smooth (waltz, tango, foxtrot, Viennese waltz). The team practices two to three times a week, focusing on social dancing and/or preparing students to compete at the inter-collegiate competitions. Interested students attend about five competitions a year. We also go to ballroom social dances in Portland, bring in professional ballroom dancers for workshops, and host small social dances on campus. The team also sponsors a beginner class once a week for 1.5 hours, for which PE credit can be earned. For more information see: batesballroom.wordpress.com,  http://abacus.bates.edu/people/orgs/ballroom/  or visit our Facebook Page!
The Bates Arts Society's goal is to produce and exhibit quality films for the Bates College community in a collaborative, creative, and diligent setting. Members or community filmmakers can take advantage of the club's extensive resources during the production of films such as the use of our writing staff or film-editing members. Those seeking to find a platform where a wider audience can view their films are also welcome to submit their films to our organization, where we will display their movies on our website. We are dedicated to providing the Bates community with an entertainment and creative outlet with support throughout the process.
The Bates Authors Guild (BAG) is a collaborative that serves all Bates creative writers. We hold weekly meetings and readings, as well as workshops for writers seeking to get peer feedback on their work. We welcome all writers and readers in all genres of creativity, be it poetry, prose, slam, or whatever! We also collaborate with Language Arts Live, the Art House, and SEED in order to foster a vibrant and booming community of Bates writers. Every year we put out a small anthology of our club member's best work to showcase student talent as an alternative to SEED. Come and join the Guild! Visit our Facebook Page!
Bates College Television (BCTV) is back on the air! In the past five years, the club has collected a talented group of students interested in the many aspects of television and film production. This important communication venue and learning platform has been successfully providing the campus with Bates Cribs, the Puddle Jump, and several cutting edge stories such as the H1N1 Epidemic and the Gender Neutral Housing Policy. If there's a story, we'll be there! Visit our Facebook Page!
The Bates Musician's Union represents an inclusive community of bands, musical artists, sound technicians, and performers coming together to organize and host live music events for Bates College and venues in the surrounding community. We are an independent resource from the Music Department that provides sound equipment, instruments, and rehearsal space to musicians who wish to form bands and further explore their instruments.
The Bates Review is an online literary and artistic magazine (www.thebatesreview.com), which features exceptional talent and gives an opportunity for members of the Bates community to publish their work. We aim to provide a platform for an artistic and literary dialogue, but also to connect current students, alumni, and parents. Submissions are open to anyone but we are a selective magazine, aiming to publish a diverse, high-quality portfolio. There will be three online publications (Fall, Winter and Spring). For more information visit our website! Send submissions or contact us here!
The Bates Student has been the College's entirely student-run newspaper since 1873. We publish once a week while school is in session, excluding finals. Sections include news and features, forum (opinion), sports and arts & living. We are always seeking talented writers, editors, photographers, cartoonists, layout designers, Web designers and business and distribution managers. See an online version of our publication. Check out our student-run blog, Commonsense, which allows for student-run work to be posted quickly.
The Bates Bollywood Team is focused on introducing Bollywood dancing, a unique and exciting culture of dancing inspired by the huge film industry, to the Bates campus and nearby community. We provide numerous workshops for Bates students and community members, and have performances throughout the year which are open to any student regardless of their dancing background. In this way, we hope to foster an energized and open dancing space, while sharing a cultural experience.
Chase Hall Committee is the primary, student-run, programming board on campus. Working with a traditionally large budget, the club plans, publicizes, and runs a variety of events over the course of the year and into Short Term. Events usually include a major music concert, a comedy series, the Halloween and 80′s Dances, Big Prize BINGO, Block Party (a free music and activities event during short term), the coordination of the nation's 2nd oldest Winter Carnival, and other various fun, diverse acts. This is a great way to interact with the student body, learn event planning and marketing skills, as well as get your voice heard in the booking of campus entertainment. Visit our Facebook Page, follow us on Twitter @BatesCHC or check out the Campus Life page!
Bates Circus Arts aims to bring the newly flourishing art form of circus to Bates College. We explore different areas of circus, primarily aerials (such as silks and aerial hoop) and juggling, in addition to acrobatics, unicycling, diablo and other skills. Through weekly meetings, we work on strength, flexibility, and technique in a relaxed but focused setting tailored to the interest of club members. We also try to bring in at least one outside instructor per semester to enhance the circus learning experience. Circus club is open to everyone of all levels of experience and we are happy to help anyone with a passion learn the art of circus!
The Bates College Crosstones is Bates' oldest co-ed a cappella group. The Crosstones have always been known for their down-to-earth nature, humor, and energy, and have been performing everything from pop to classic rock both internationally and locally since 1996. Previous tours have taken them around New England, over to the West Coast, and even all the way up to Canada! Recently featured on the BOCA (Best of College A Cappella) 2012 compilation CD, the Crosstones strive for musical excellence and have a good time doing it. Auditions are held every fall, so be on the lookout for announcements! For more information, please check out our website!
Dance Club aims to connect more Bates students, faculty, staff, and members of the Lewiston-Auburn community with the world of dance. Specifically, we want members of the Bates community to experience styles of dance not offered through the college. Our club gives students a way to maintain or discover a love of dance in a way which is not dependent upon being a dance minor or a member of the Modern Dance Company. Based on input from Bates students and academic departments, we bring guest artists to campus to give workshops, performances, and lectures throughout the year. We also take advantage of performances going on in Lewiston, Portland, and Boston; and invite anyone interested to contribute to a student run/choreographed show put on during short term. Any and all levels of experience are welcome; the club environment is very laid back and friendly; we are always looking for people who like to dance! Visit our Facebook Page!
Deansmen are a 12-14 voice, all-male a cappella group that has been entertaining the college community and beyond since 1957. Our repertoire is nothing short of dynamic, ranging from the traditional to the new. In our signature tuxedos, we happily sing at local charity events, as well as at other colleges and high schools. In the past, the Deansmen have performed for the Boston Celtics, George Bush, Sr., and Rockapella as well as on both Maine and Icelandic television. The group is known for maintaining a high musical quality while also delivering a powerful, entertaining, and occasionally hilarious performance. Auditions for the Deansmen are held during the first week of the Fall Semester. We hope to see you there!
DJ-Society is the larger society of DJs on Bates campus. In addition, providing music for every, and any scene on campus from academic to social ventures. We are a grassroots organization with a focus on serving students. This is a great opportunity for new or experienced DJs and event planners to contribute to, and be the faces behind Bates' largest and most memorable events. If you love music, event managing, or simply want to have a great time, DJ Society is for you!
Dynasty Step Team, created in 2009, is an inclusive, co-ed dance group which specializes in stepping. Stepping is a electric and exciting dance with African-American roots that is often seen in HBCU sororities and fraternities. Dynasty's goals are to create a sense of community within the group, spread awareness and appreciation regarding this historical dance style and lastly, to perform awesome step shows for Bates!
Every weekend the Filmboard presents a newly released, pre-dvd feature film to the Bates Community. Special programming includes independent films, drive-in movies and movie poster raffles. We provide consistent non-alcoholic weekend entertainment to the entire campus for only one dollar. Members help select and show films. New faces are always welcome! Visit our Facebook page!
The Freewill Folk Society promotes folk culture on campus through music and dance. Students and community members come to Bates once a month for a contradance, which is a deformalized version of the dance you've seen in any Jane-Austen-novel-made-film. These events are open to the public and there is no experience required, so anyone can come and have a good time. We usually dance to traditional music (fiddles, guitars, mandolins), but we also introduce other forms of music for our techno contra, which is a hybrid between traditional dance and modern music. The Freewill Folk Society also hosts the annual Community Folk Festival, a weekend of concerts, contradances, and workshops with attendees from throughout Maine and New England. Whether you're a musician, a dancer, or an appreciator of one or both, you have a place in this community tradition. We look forward to seeing you! Visit our Facebook Page!
Bates Gospelaires – "Make a joyful noise unto the Lord, all ye lands." (Psalms 100:1) Our mission is to sing praises unto the Lord and fully rejoice in it. We feel that our mission will bring hope, positivity, respect, optimism and, most importantly, love for our fellow brothers & sisters through the songs and its' messages; not only within the Bates college community, but throughout the greater Maine community and beyond. Anyone can join! No matter the age, color, or background, our goal is to also spread light on a style of praise music that is not is not generally practiced here at Bates; Gospel Music! Though widely accepted as a traditionally African-American musical style, our organization will provide a mutually supportive and positive learning environment in which every member has the opportunity to develop and practice an art form which, in turn, will foster self-confidence and give an understanding and appreciation for other cultures and their musical background.  One Goal, One Passion, One Voice … Bates Gospel Choir!
The International Club provides the Bates community with an opportunity to take part in a large variety of activities that aim to promote and encourage cross-cultural awareness and understanding. Such activities include the annual International Dinner (featuring foods from around the world), trips during the mid-semester breaks, several International parties, and our International Fair and Festival when students represent their countries in a variety of ways, ranging from fashion, to music, to dancing, to pictures, movies, and souvenirs. These activities serve as an opportunity for international students to represent themselves, their countries, cultures, and traditions. Just as importantly, with our activities, we aim to create interaction that offers all students, from within the United States and from outside, the insight on various world issues; young ambitious people who share the same desire for knowledge, exploration, and education. We also serve to support the International students in their transition process from one part of the world to another. We welcome all members of the Bates Community as members of the International Club, or participants in its activities.
The Knit Wits is Bates' only knitting club, not that you'd need more than one. The main focus of the group is knitting, but the crocheting population is growing! The group participates in a range of activities including charity work, yarn-bombing, to just stitching and chatting. We encourage all those who are professional grannies/interested in knitting/would like to learn to knit/just like hanging out with some awesome people to join us!
Latinos Unidos is a student organization that celebrates diversity. The club offers the opportunity to Bates Students who identify as Hispanic or Latino to come together and learn more about their rich culture, however, the club's main goal is to facilitate a welcoming place for the entire Bates community, whether Latino or not, to embrace and discover more about Latin American culture, a culture that many here at Bates are part of. We do not only seek to connect (or reconnect) members of the Bates community with the richness of countries in South America, Central America, and the Caribbean, but also hope to explore the relationship that Latin American countries have with the United States, at a national and Bates level. We achieve these goals through discussions, community engagement, dances, academic conferences, Enlaces (Want to know what it is? Yes? Then join our club!), and food! To guarantee an inclusive environment for non-Spanish speaking members, all meetings are held in English.
What do you get when you put 13 guys who love to sing alone with a piano? You'll have to see for yourself to find out, but we're pretty sure you'll be manically optimistic about it! The Manic Optimists are Bates' newest all-male a cappella group, performing a wide variety of current hits and classic favorites. We perform constantly throughout the year, at Bates, at other schools, and anywhere else they'll have us, from the Boston Common to Sugarloaf ski resort and beyond! So what do you say? Do you have what it takes to be a ManOp? Audition this fall and find out! Visit our Facebook Page or our website!
Masterpiece Theatre Club is devoted to PBS Masterpiece Theatre programming, which airs BBC period dramas on American television. This is a club where students can come see their favorite Victorian novel or Shakespearean play brought to life. Students can gather and celebrate period dramas they already know and love, as well as marvel at new adaptations. The Masterpiece Theatre Club presents a formidable combination; it is the opportunity to take a break in the workday, while at the same time stimulating the mind by broadening exposure to classic works of literature, their themes, and their historical context through film.
Established in 1958, Merimanders is the only all-female a cappella group at Bates College. In addition to singing at various Bates events and holding our own concerts each semester, we organize joint concerts with groups from other schools! We love to travel to different places in the Maine/New England community to sing at restaurants, fundraisers, parties, and many other awesome venues. Tryouts are held at the beginning of each academic year. Come audition, we'd love to hear you sing!
If you have yearbook experience, if you have no yearbook experience, if you like to write, take photos, or design, we think we have the place for you! The Mirror awaits your ideas. Even the least experienced person can make major contributions. We capture fragments of your wonderful Bates experience. Be part of the Bates history by joining the Mirror.
Northfield is a non-audition, non-traditional acapella group that welcomes all singers on campus and draws from a variety of music traditions, including shape note singing, Appalachian folk music, and cultural music from around the world. As common among such vocal groups, we learn many of our pieces from each other and directly from other singers with similar interests. A core part of Northfield involves welcoming in a variety of singers at all experience levels so that we can teach and learn from one another, regardless of our backgrounds. Northfield was founded as a singing group open to all, meant to provide an opportunity for students to learn more about cultural music. (Inactive 2015-2016)
OUTfront strives to promote understanding, awareness, and activism on campus around gender and sexual diversity through discussion, campus-wide events, and the collaboration with SPARQ!, Active Allies, and various other campus and community resources. OUTfront welcomes all students who are interested in learning, exploring, and celebrating gender and sexual diversity. Regular events include: Coming Out Week, Transgender Day of Remembrance, Pride Week, Lick It, and Dragapalooza.
The Bates College Photo Club provides a forum for sharing work, ideas, and opinions about photography through critique and discussion. Whether you shoot in color or b&w, digital or film, the Photo Club is open to anyone with an interest in the subject. Never taken photos before? Not a problem. We provide access and tutorials for the club darkroom where students can develop and print black and white film, and we also provide discounted film. The Photo Club also publishes a semesterly photo publication, Blonde Magazine.
The Robinson Players is the one and only Bates College student theater organization. We produce between six and ten shows a year, typically including 1-2 festivals of one-acts, a main stage production centered around the theme of human rights (past productions have included The Vagina Monologues, The Laramie Project, and 8 The Play), a main-stage musical or comedy, and a production (typically a musical) that we perform for local elementary school students during short term – the ever-popular "Stages for all Ages." Rob Players productions range in size from one-man shows to casts of over fifty students, faculty, and staff! We also host other events throughout the year (ex. Cast Parties, Oscar Night, Glee! Night, Murder Mystery Dinners), trips to off-campus theater events in Portland and Boston, theater workshops (technical theater, acting, vocal warm-ups, stage combat, etc.), and guest speakers. Join the Rob Players for your theatrical amusement! Visit our website and Facebook Page for more information.
"Sangai" means "togetherness" in Nepalese, which is a founding purpose of this club. Sangai Asia was created to promote Asian and Asian-American awareness, identity, and fellowship on the Bates campus as well as in the greater community. Sangai Asia has held and cosponsored events such as dinners, cooking classes, film series, annual fireworks displays, and lectures focusing on Asian and Asian- American identity and cultures. In addition, Sangai Asia also produces the annual "Asian Performance Night," which typically features an outside professional performance group, and highlights the diverse Asian cultural backgrounds of its members and Bates students through the performing arts.
Sankofa is a student led cultural organization which seeks to explore the vibrant cultures of the African Diaspora through music, dance, poetry and prose. Students explore the meaning of "Blackness" by reflecting on personal experiences; researching and identifying historical and contemporary events that continue to influence the development of people who claim Black and/or African heritage. The goals of Sankof include fostering social and political awareness about issues that affect communities and individuals claiming African ancestry; embracing numerous cultural differences found throughout the African Diaspora; in addition to community building beyond campus borders and barriers. The group is open to students, faculty, staff as well as members of the Lewiston community.
SEED Magazine is a provocative, inspiring, and visually stimulating student run publication that features prose, poetry, photography, painting, and drawing by Bates students. Distributed once a semester SEED works to expose the artistic and eclectic talents of the Bates College student body.
The Strange Bedfellows is the one and only improvisational comedy group at Bates. They perform both short-form as well as long-form improv and continually explore and experiment with different types of long-form improv structures. The Bedfellows perform bimonthly at different venues all over campus as well as at venues in Lewiston such as She Doesn't Like Guthrie's. They also perform at other colleges such as Skidmore College for the annual National College Comedy Festival that Skidmore hosts every year. The Bedfellows bring professional improv and sketch comedy groups to Bates, who in the past, have included The Upright Citizens Brigade Touring Company and The Late Night Players. The main goal of The Strange Bedfellows is to bring laughter to the Bates community and the surrounding areas of Lewiston and Auburn using the increasingly popular art form of improvisational comedy as a tool and a medium. Auditions for The Strange Bedfellows are held once a year at the beginning of every fall semester and are open to everyone– experience not necessary!
Taiko are stick percussion instruments originated from Japan. Bates Taiko Club meets once a week for official Taiko drumming lesson from instructor and additional meetings for practice purposes among members. In the past, Taiko Club has performed in Sangai Asian Night, International Club Coffee House and CBB Japan Fair. We also organized cultural activities for members such as watching Taiko performances in Boston.
TakeNote is a dashing co-ed a cappella group founded in 2008. Our repertoire consists of an eclectic blend of classics and current hits, ranging from pop to folk to rap. We perform at all of the major concerts on campus as well as the community. We have also toured around New England and up to Montreal. Intrigued? Come audition! We're always looking for new members to join in on the fun. Also check out our website www.BatesTakeNote.com or visit our Facebook page!
WRBC is Bates' own fully licensed radio station broadcasting since 1958 at 91.5 FM. Frequently ranked on the Princeton Review's list of Best College Radio Stations, WRBC features live radio programming of all genres and styles 24 hours a day, 365 days of the year, by students, faculty, and community DJs. We also host concerts and events on campus throughout the school year, including our famed Trivia Night. Recent musicians we have hosted include Dr. Dog, Cold War Kids, Matt & Kim, Yeasayer, The Lighthouse and the Whaler, and Moon Hooch. Listen online from anywhere in the world through at www.wrbcradio.com and find out what we are all about!
The Bates Yoga Kula is an organization that hosts free yoga classes open to all Bates students, faculty, and staff. Kula means "community" in Sanskrit, which reflects the organization's intention to promote the practice of yoga and foster community around it. It hosts weekly classes in various yoga styles, including Vinyasa, Hatha, and Kripalu. The Bates Yoga Kula classes can also be used to earn physical education credit. If you are interested in learning more about the Kula check out our Facebook Page! Namaste!